The Choice between Li (Proft) and De (Morality)
2018-03-02 15:36:55 GPHL GPHL
When the SARS epidemic swept over the country in 2003, many companies were closed to avoid transmission of the virus, and moreover the whole society was plunged into deep panic. Radix Isatidis is the top antiviral medicine and was used for the clinic therapy by experts in hospitals, and then was snapped up by the people.
During the period of SARS, smaller packs of Radix Isaditis Granules with a retail price of RMB 12 yuan for 20 packs were sold at 100 yuan at that time, and even substandard and expired medicines flowed into market. Trucks from other cities to Guangzhou Baiyunshan Chinese Medicine Factory lined one-mile route. Most of truck owners were from medicine companies and capitals, and also some of them were dealers with thick stacks of cash, who said they were willing to buy Radix Isaditis Granules at price many times higher than the price of factory. In face of the abnormal phenomenon, Li Chuyuan, Party Secretary and Factory Manager, immediately convened a party group meeting, which at last made the decision, "We should not hold the whole country hostage. Even if dealers promised us absolutely incredible money, we would not sell them our medicine. We will not take the opportunity to bid up the price. At the same time, we should attach equal importance to both the struggle against SARS and production promotion. Thus we make every effort to ensure logistics supply for the fighting against SARS. "

Since the SARS epidemic broke out, the factory price of Baiyunshan Radix Isaditis Granules had always been 5 yuan for one bag. However, because raw materials of Chinese medicines including Radix Isaditis and Flos Lonicerae were produced by farmers and purchased by self-employed businessmen, the prices of these raw materials were hardly controlled and soared up at the end of March. When the main materials were sold at a high rate, with the price of one kilogram of Radix Isaditis rising from 3 yuan to 20 yuan, and the price of one kilogram of Flos Lonicerae rising from 20 yuan to 280 yuan, Guangzhou Baiyunshan Chinese Medicine Factory met with unprecedented difficulties in stocking up on herbs. Nevertheless, the factory promised again, "Even if the price of herb continued to rise, we would ensure production and supply in the case of a loss."

Facing with the temptation of enormous benefits overnight, the Party Sectary Li Chuyuan was very calm rather than appeared tempted. He was the first to take action in his industry of Guangdong Province when the prices of raw materials significantly rose up, organizing the free distribution of SARS drugs involving Radix Isatidis Granules and Kouyanqing Granules worth more than 2000,000 yuan in public places, such as railway and bus stations.

The Party Sectary Li Chuyuan made three promises for the media and society. Firstly, Baiyunshan must certainly carry out national price system without raising price. Secondly, they will continue to use herb from GAP Planting Base to guarantee quality from the source head. Thirdly, the principle of "making the world full of love" will not be changed and remain caring about people in need and vulnerable groups. It became a much-told tale that he said keep on producing medicine even at a loss.
Medicine is the special merchandise directly related to consumers' life and health, so medical enterprises should both take an active part in the brutal market competition for the corporate gains, and shoulder the important responsibility for serving consumers and society. The choice between "Li" (profit) and "De" (morality) is just the choice between economic and social benefits. Social benefits always come first when our country is in trouble.
The Party Sectary Li Chuyuan and all his colleagues of Guangzhou Baiyunshan Chinese Medicine Factory (the predecessor of Baiyunshan and Hutchison Whampoa Limited) fought a beautiful fight in the smokeless war and won good reputation which is the enterprise's greatest glory.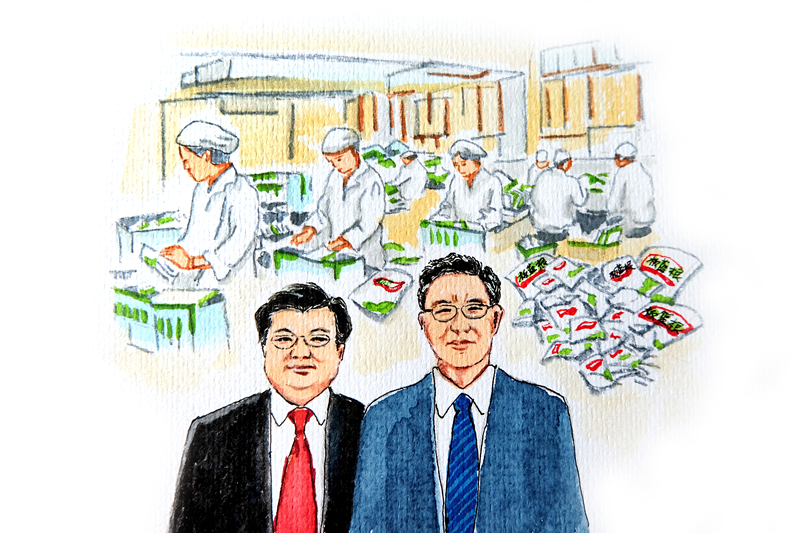 Li Chuyuan did not hold the whole country hostage. He attached equal importance to both the struggle against SARS and production promotion.