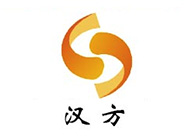 Guangzhou Hanfang Pharmaceutical Co., Ltd. (Hanfang), a subsidiary of Guangzhou Pharmaceutical Holdings Ltd, is the only national engineering research and industry demonstration center for the modernization of the extraction and separation of traditional Chinese medicine (TCM) ingredients in China, approved by the National Development and Reform Commission. It is a Guangdong firm known for its innovation.

Over the course of many years, Hanfang has undertaken over 30 key S&T special projects at municipal, provincial and national level and participated in China's National Key Technology Research and Development Program during the "10th and 11th Five-year Plan" periods. Hanfang has been awarded first class honors in respect to the province and city's scientific progress with more than 60 international and national patents.


Located in Guangzhou, the business center of south China, Hanfang has invested nearly 300 million RMB in its research center and industrial base, concentrating on developing and producing natural medicine, botanical pharmaceutical ingredients, natural healthcare products and preparations as well as offering technological services for clients at home and abroad.
With an elite team working on research and development, Hanfang has a unique advantage in terms of separation processes and chemical synthesis. Apart from that, its advanced modern manufacturing and testing devices and perfect quality management system help ensure that the products sell well across over 30 countries and regions striving to satisfy consumer requirements.

(Translator: Cheryl Ma; Editors: Simon Haywood, Olivia Yang, Monica Liu)