Guangzhou Baiyunshan Jingxiutang Pharmaceutical Company Limited
visit website >>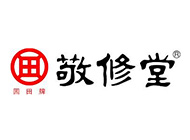 Guangzhou Baiyunshan Jingxiutang Pharmaceutical Company Limited (Jingxiutang), a subsidiary of Guangzhou Pharmaceutical Holdings Limited (GPHL) and Guangzhou Pharmaceutical Company Limited (listed in HKSC and SSE), is a major Chinese patent medicine (CPM) manufacturer. Founded in 1790 (the 55th year of Qianlong's reign, Qing Dynasty), Jingxiutang is an enterprise with China's Time-honored Brand, which was approved by Ministry of Commerce of the People's Republic of China. In December 1992, as one of the first restructured state-owned enterprises in Guangzhou, it was transformed into a company limited by shares. It passed Australian TGA authentication, and it was the first CPM manufacturer passing GMP authentication in Guangdong province.
"Professionalism, good faith, good medicine" was the original business philosophy advocated by Qian Shutian, founder of Jingxiutang. It currently produces 140 products of CPM, chemical drugs and tonics in 10 different dosage forms. Its products have a good reputation, enjoying popularity among patients and consumers at home and abroad. The company has developed Zhuifeng Tougu Wan (treating rheumatism and rheumatic arthritis), Zhongfeng Huichun Wan (for cur stroke), Qingre Xiaoyan Ning Jiaonang (for dispelling internal heat and treating inflammation), Huazhi Shuan (for hemorrhoids), Dieda Wanhua You (liniment for injuries) and Yangxue Shengfa Jiaonang (for hair loss), which have been included in the list of "state protected traditional Chinese medicines". A dozen products have been recognized as famous brands in Guangzhou and Guangdong. The recipes of Huazhi Shuan and Dieda Wanhuayou have been included in the list of the first batch of Lingnan TCM cultural heritage. The company has furthermore been engaged in the manufacture of household items, mainly in TCM cosmetics and oral hygiene products.

Jingxiutang's operating principles are those of Compliance, Positivity, Profit and Growth. The company uses information management systems such as ERP, LIMS&SOP, OA and E-HR, with focus on technological input and regarding quality as its lifeblood. It has built the herbal material GAP center, conducted fingerprint quality testing, and researched the project of supercritical CO2 fluid extraction from herbal materials. The test on fingerprint quality and establishment of herbal medicine GAP demonstration center won the Second-class Award of Scientific Achievement in Guangzhou. Jingxiutang actively cooperates with universities and research institutes, researches new TCM technologies and works on product development.
For instance, the study on Material Basis and Working by Qingre Xiaoyan Ning Jiaonang, one of the Guangzhou-based significant researches for TCM modernization, made a major breakthrough in 2007. The company was included in the first batch of high-tech companies in Guangdong province, along with Qingre Xiaoyan Ning Jiaonang, Zhuifeng Tougu Wan and Dieda Wanhua You as manufacturers with advanced and new technologies. The company has adopted Professionalism, Expertise, Brand as its growth strategy and strives to make Jingxiutang the "China's professional brand for rheumatism and external injury" and "number one choice of internal heat treatment in South China".

"Union, Pragmatism, Development, Rebuilding, Persistence" are the values pursued by Jingxiutang and its staff in the new era. As always, Jingxiutang will vigorously promote TCM culture and develop new technology for TCM, making efforts to serve and meet the demands of clients and consumers. The company hopes to create a more prosperous future and realize more achievements for the brand.

(Translator: Michelle Wang; Editors: Simon Haywood, Olivia Yang, Monica Liu)