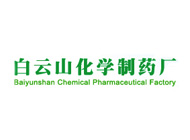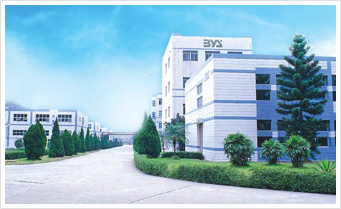 Baiyunshan Chemical Pharmaceutical Factory (BCPF) has been the strategic arm of Guangzhou Pharmaceutical Holdings Limited (GPHL) during the Twelfth Five-Year Plan. Established in 1987, it has become the leader of the active pharmaceutical ingredient (API) industry with strong core competence in China as well as one of the manufacturers that produce the greatest variety of cephalosporin products with some of the most advanced technologies.

Established Products

BCPF features its cefathiamidine, the first patented semi-synthetic cephalosporin developed by a domestic pharmaceutical company. The company was also the first one to bring cefixime to the domestic market. Moreover, BCPF has been the exclusive producer of cefradine (which contains arginine). The drug ceftriaxone sodium has been included into the national list of basic medicines, having an increasing market share. Other products from BCPF have been well received by clients due to their superior quality such as cefprozil, sodium-carbonate containing ceftazidime, arginine containing ceftazidime and cefpiramide.

Moreover, BCPF has achieved great progress in the research and production of non- cephalosporin API, such as sildenafil nicknamed Viagra, antituberculous isoniazid aminosalicylate, myricin for depressing blood fat and so on.

Technological Development

In 2012, BCPF was conferred the title of National Enterprise Technology Center with a mastery of technological development and research. Featuring cephalosporin antibiotics and cardiovascular medicine, it focuses on chiral synthesis, enzyme synthesis, synthesis and application of the parent nucleus of cephalosporin antibiotics, research and application of protective groups and the deprotection technology, crystallization, separation and purification.

In total, it has acquired 9 national invention patents. Over the recent two years, it has hired many professionals of doctor's degree level and undertaken university-industry cooperation with Sun Yat-sen University and Jinan University based on the postdoctoral workstation of GPHL, accomplishing various prominent achievements.

Environmental Protection

In the enterprise spirit of 'efficiency, harmony, innovation and service', BCPF is dedicated to building up a green API company following the laws and regulations related to national EHS by emphasizing green production and paying attention to employees' physical and mental health. What it has already achieved has been highly recognized by relevant government departments.

Development Prospect

As a strategic enterprise highly valued by GPHL, BCPF has made rapid progress in domestic and overseas market development while focusing on internal API facilities: it has been increasingly expanded with rising profitability and growing industrial influence.

(Translator: Cheryl Ma; Editors: Simon Haywood, Olivia Yang, Monica Liu)