Wanglaoji launches online and offline voluntary campaigns for college entrance exam
2020-07-17 17:04:17 GPHL GPHL
During this year's national college entrance examination, Wanglaoji launched both online and offline voluntary campaigns for examinees in major cities across the county.
Free rides and designated service centres at major exam sites were operated in various cities, such as Beijing, Guangzhou, Guilin, Xichang, Yueyang, Zhuzhou, Ganzhou and Hefei, providing examinees with convenient transport and places to have a rest.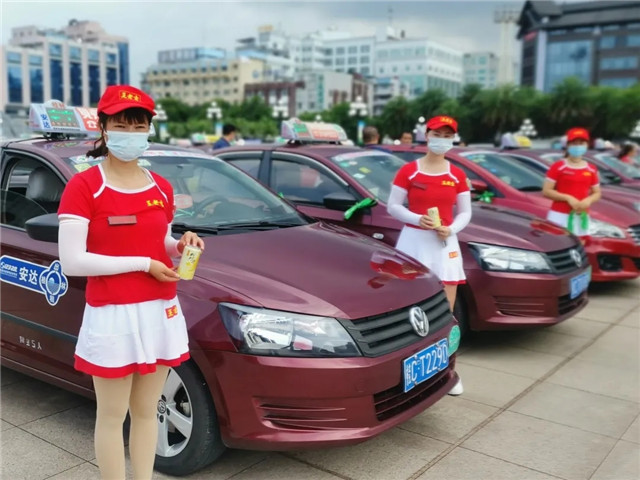 Voluntary cars tied with green ribbon in Guilin.
In Guilin, voluntary cars sponsored by Wanglaoji took part in the 'Help Examinees Together' campaign organized by local authorities. Each voluntary car was adorned with a green ribbon, providing examinees in need for pick-up and drop-off services.
In addition, Wanglaoji built tents at service centres and gave Ciningji soft drink to students and their parents for free, helping college candidates get through the exams smoothly.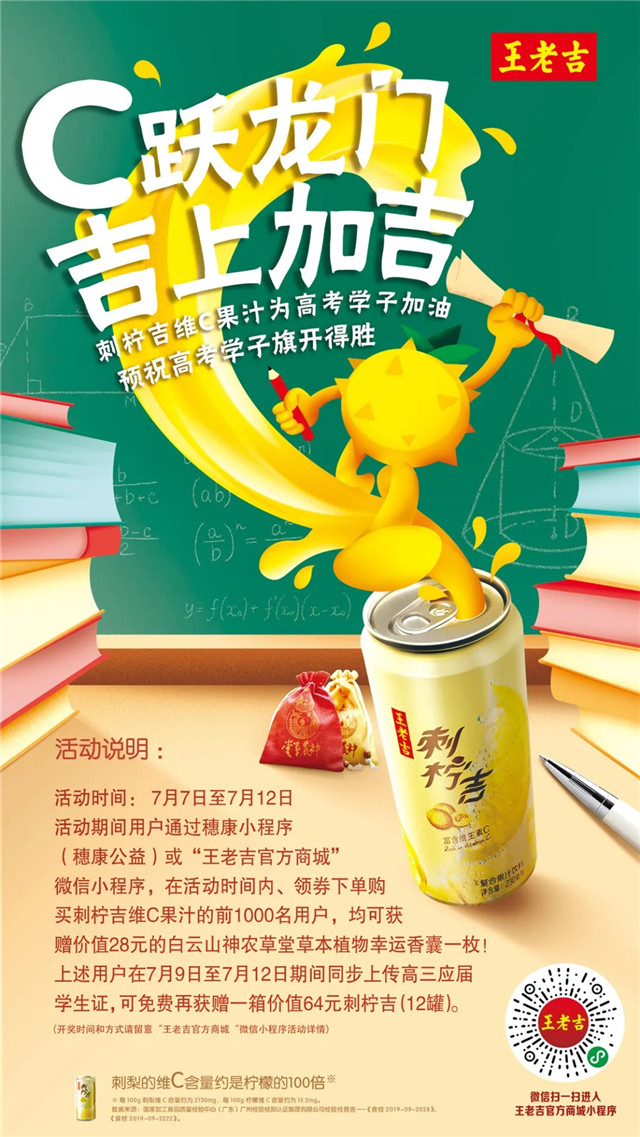 Between July 7th and 12th, after logging into WeChat mini-program '穗康公益' or '王老吉官方商城', consumers could get a coupon for a discount when purchasing Ciningji. Each of the first 1,000 paying consumers got a free herb sachet from the Shennong Caotang Museum. Additionally, from July 9th to 12th, if any of these 1,000 consumers had uploaded a picture of a student ID card provided by this year's examinee, he or she received another box of Ciningji (12 cans) worth of 64 RMB for free.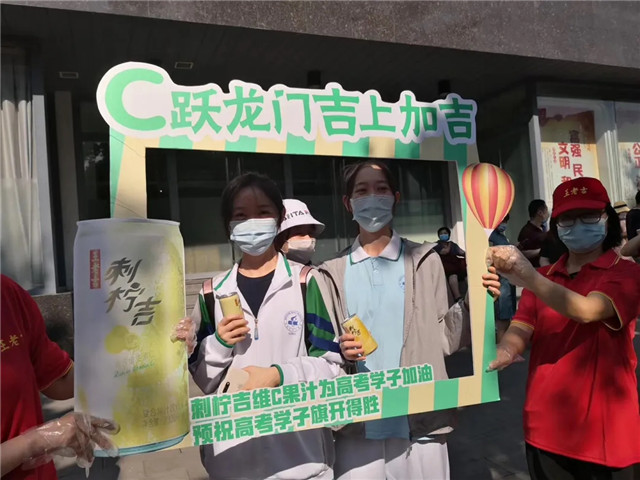 Authors: Monica & Michelle
Editors: Olivia & Jerry