Baiyunshan reports a 53.79% growth in operating revenue in 2019
2020-04-03 11:45:59 GPHL GPHL
GPHL's listed company Baiyunshan (SH600332, HK0874) released its 2019 financial report on March 31st, which indicates the company has achieved an increase in both sales and profit.
According to the report, the company's operating revenue was 64.95 billion RMB, up 53.79% year on year (YoY), and profit reached 4.12 billion RMB, up 2.73% YoY. Net profit attributable to shareholders net of non-recurring gains and losses was 2.74 billion RMB, a 43.1% increase YoY.
Led by Baiyunshan, GPHL achieved 133 billion RMB in sales income in 2019, a 15% increase YoY, and 5 billion RMB in profit, a 21% increase YoY. GPHL has ranked first on the list of China's Top 100 Pharmaceutical Companies for eight consecutive years now. It also ranked 160th among China's top 500 companies, up 5 places from 2018.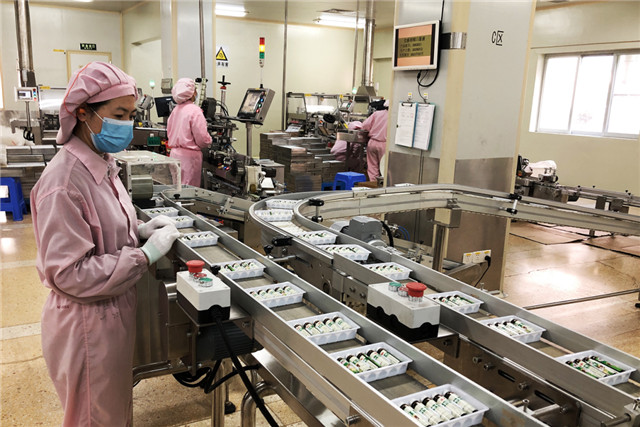 Staff members of Wanglaoji manufacture Keganliyan oral liquid.
Other highlights from the report
● Rapid sales growth in a number of major products such as Baiyunshan cefixime series and Jinge (known as Chinese Viagra)
● Owns 10 national and 39 provincial R&D platforms
● Obtained 1 clinical trial permission and 13 manufacturing licenses (including supplementary applications)
● Obtained 17 invention patents, 8 utility model patents and 1 foreign invention patent license
● Won 1 first prize, 1 second prize and 2 third prizes of science and technology awards at ministerial and provincial-level , and 3 Chinese patent excellence awards
● Five subsidiary companies rated as the national IPR advantageous enterprise, and four as Guangdong IPR model enterprises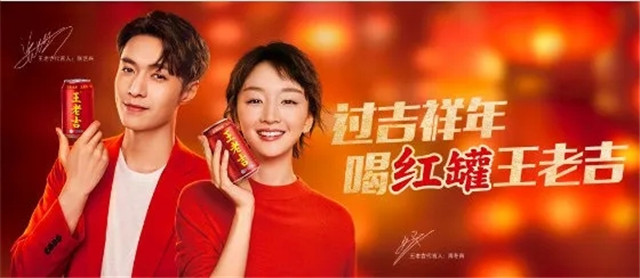 Wanglaoji's new brand endorsers.

● Wanglaoji has topped the herbal tea brand list for three consecutive years as published by the leading Chinese research and consultancy institution Chnbrand.
● Guangzhou Wanglaoji Health Industry Company Limited achieved 1.38 billion RMB of net profit
● Wanglaoji's roxburgh rose product line, the fruition of cooperation between GPHL and Guizhou province, was launched onto the market.
● Significant increase in hospital GPO sales achieved by Guangzhou Pharmaceuticals Corporation
● 75 retail stores in operation owned by Guangzhou Pharmaceuticals Corporation
GPHL donates 12 million RMB worth of urgently needed items, such as drugs and protective equipment, to Hubei and Guangdong via the Guangdong branch of the Red Cross Society of China ("Guangdong Red Cross").
Major moves in Q1 2020
● Donated over 90 million items for combatting the epidemic
● Donated more than 20 million RMB worth of drugs and other supplies to support the epidemic fight in Hubei, Guangdong and foreign countries
● Provided nearly 100 million masks to over 9 million people through the mini-program 'Suikang'
● Reached 18 countries with regard to the export of Chloroquine Phosphate and 300,000 tablets have been shipped to Indonesia
● Delivered 10,000 packs of Banlangen to the US and 500 boxes of the overseas version Banlangen are now ready for shipping
● Cross-border cooperation with TCM and other industries
Authors: Monica, Zoey (intern)
Editor: Simon, Olivia