GPHL makes a donation to help in fight against coronavirus
2020-02-03 18:50:01 GPHL GPHL
The shocking developments with the spread of the coronavirus has raised public concern over the supply of protective equipment and drugs.

On January 27th, GPHL donated 12 million RMB worth of urgently needed items, such as drugs and protective equipment, to Hubei and Guangdong via the Guangdong branch of the Red Cross Society of China ("Guangdong Red Cross"). On behalf of the group, GPHL Chairman Li Chuyuan delivered the donations to Mr. Shi Xiandong, vice-chairman of the Standing Council of the Guangdong Red Cross, and Mr. Shi presented the donator with a thank-you plaque.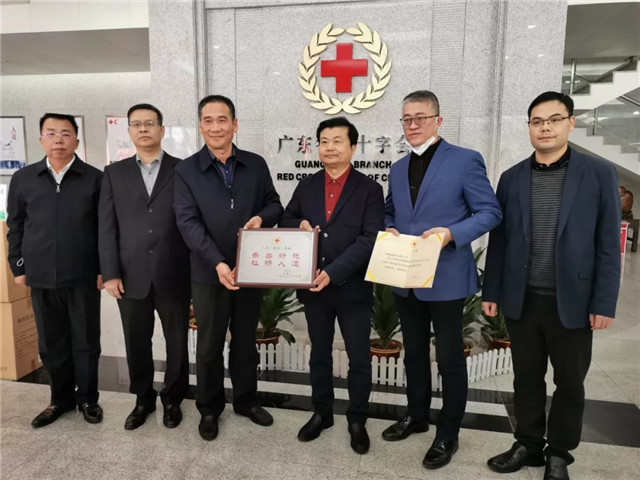 As the largest pharmaceutical company in China, GPHL made four promises after the outbreak of novel coronavirus, including no price hikes, no production stoppage, quality assurance, and public safety first.
"With medical staff are combating the outbreak, we make every effort to support them with supplies. Let's work together to conquer the disease," Li Chuyuan said.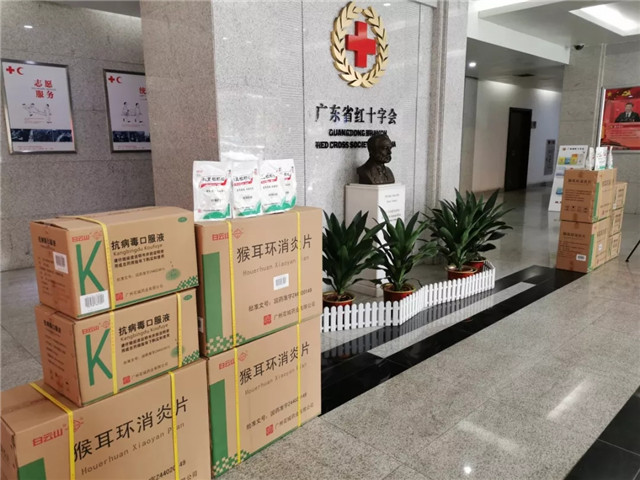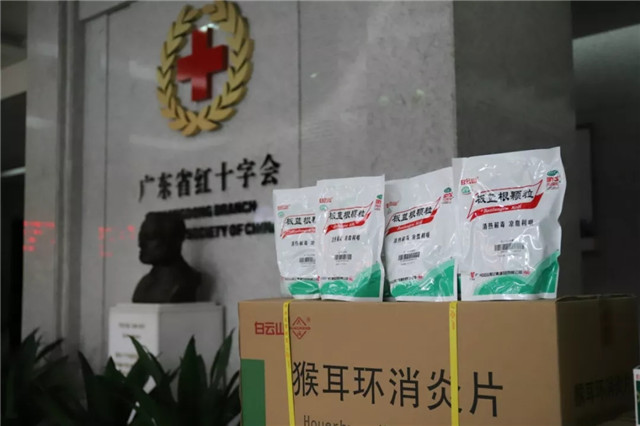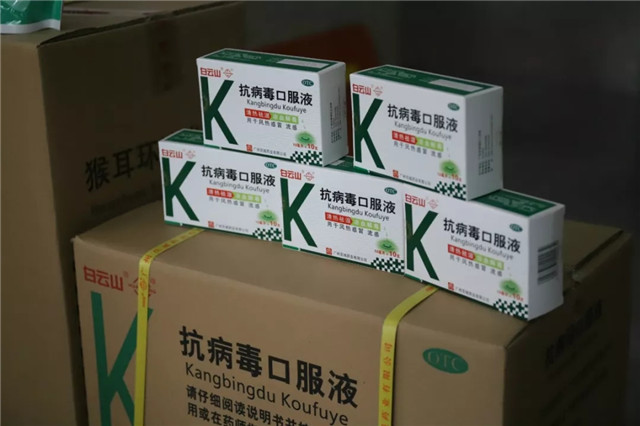 What GPHL donated this time included antiviral drugs, antibacterial drugs, and relevant Chinese patent medicine as recommended drugs for treatments, such as Amoxicillin, Azithromycin, Ceftriaxone, Bupleurum Granules, Banlangen Granules, Antiviral Oral Liquids, Rheum and Pharyngitis, Qingkailing, and An Gong Niu Huang Wan, as well as protective equipment, such as face masks and protective clothing, amounting to a total value of 12 million RMB. So far this has been the largest donation by a pharmaceutical company.
GPHL delivered the drugs and supplies to Wuhan, Guangdong and other regions with the help of Guangdong Red Cross, putting into practice of its commitment of "love for the world".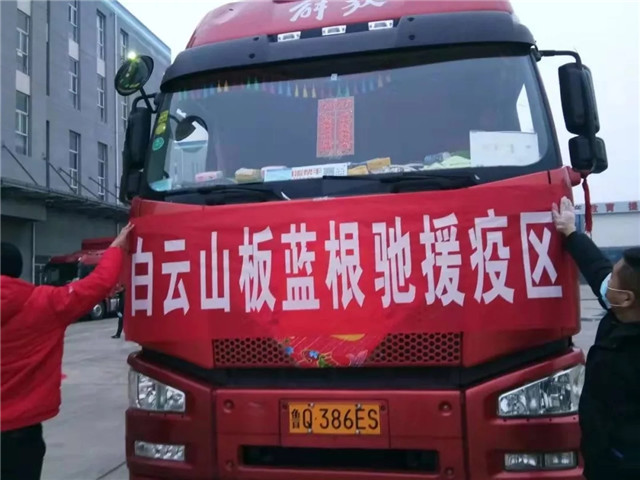 Prior to this, GPHL's subsidiary Guangzhou Baiyunshan Xingqun Pharmaceutical Co. Ltd. donated herbal drink products called Xia Sang Ju for fighting the outbreak on January 26th upon the request of Wuhan Red Cross. Based on Wuhan's demand, Guangzhou Baiyunshan Hanfang Pharmaceutical Co., Ltd. mobilized soybean oil supply for injection to support the development and production of vaccines for pneumonia. Guangzhou Baiyunshan Zhongyi Pharmaceutical Company Limited also sent An Gong Niu Huang Wan, a drug recommended by the National Health Commission of the PRC, to medical institutions, such as Tongji Hospital and Union Hospital affiliated to Tongji Medical College of HUST.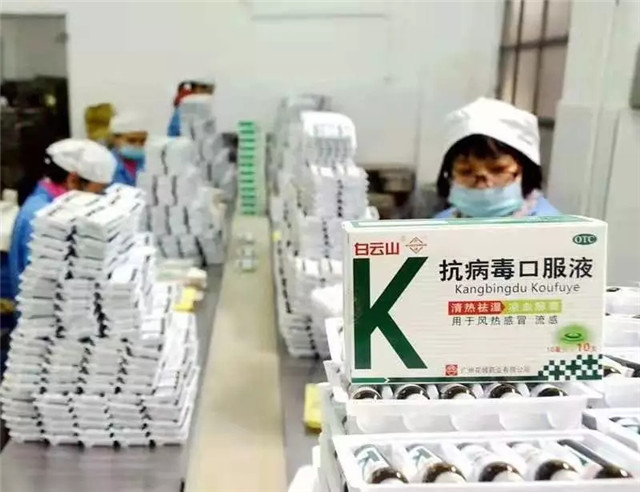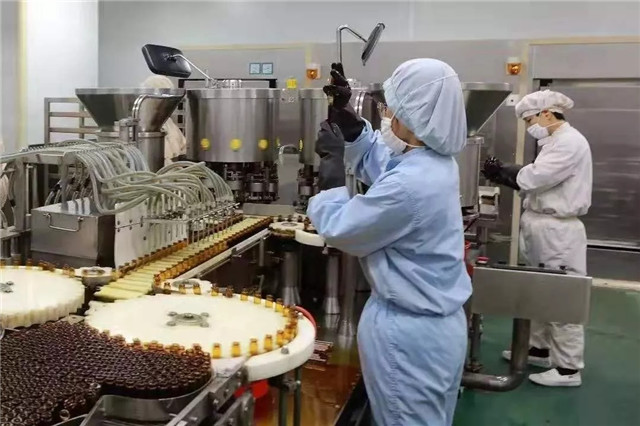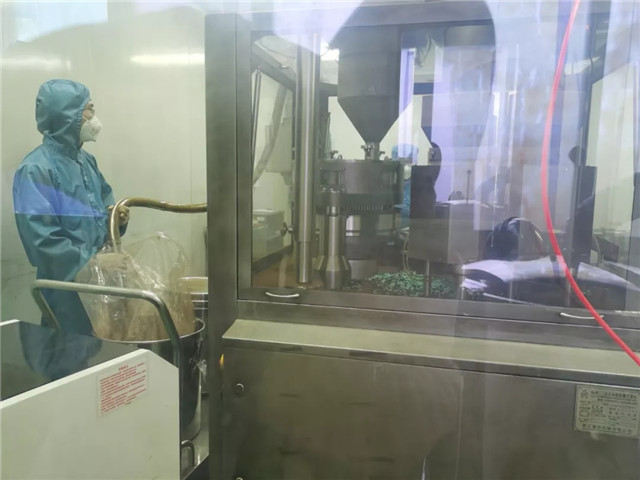 Responsible for managing drug reserves in Guangdong province and Guangzhou, GPHL is committed to ensuring the production, reserves and supply of national strategic drug and medical equipment, such as antiviral drugs, antibacterial and anti-inflammatory drugs, disinfection and infection control products, during the Spring Festival and the outbreak. During the Chinese New Year holiday, GPHL's drug stores Jianmin Pharmacy and Caizhilin have continued business as usual.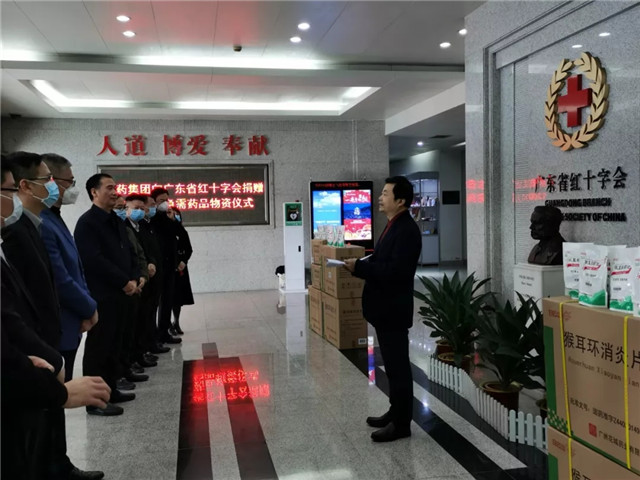 When combating SARS 17 years ago, GPHL made outstanding contributions by taking the lead promising no price hike, no profiteering, working overtime to ensure production quality, continuing production regardless of potential losses.
Author: Michelle, Monica
Editors: Simon, Olivia