Overseas Chinese media admire Guangzhou's profound cultural heritage
2017-08-29 16:45:31 Newsgd.com Newsgd.com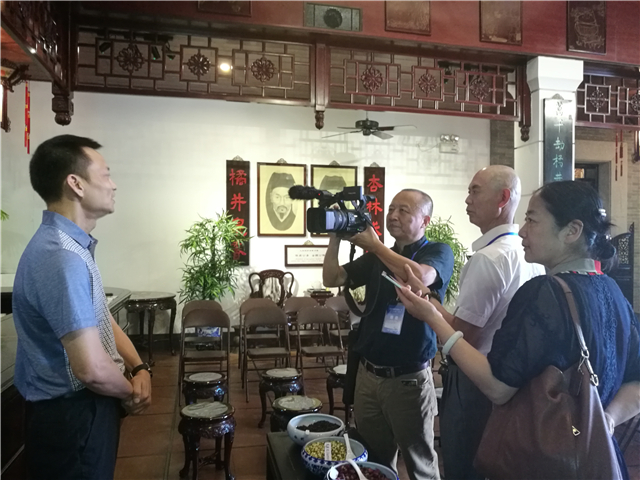 Journalists of overseas Chinese media interview Chenliji's staff member. [Photo provided to Newsgd.com]
Chenliji's practice on the protection, inheritance, development and innovation of traditional Chinese medicine (TCM) culture was admirable, eye-opening and well-informed, said the journalists of an overseas Chinese media delegation in Guangzhou on June 12, 2017.
The delegation was organized by Overseas Chinese Affairs of Guangdong Province and consisted of 50 members of 43 overseas Chinese media units from 28 countries and regions around the world.
During their tour, they visited the 400-year-old China time-honored brand and TCM enterprise Chenliji, which is also a base for the inheritance of Chinese culture in Guangzhou. They first watched a documentary about Chenliji's pioneering wax pill, then visited Chen Li Ji's TCM museum and production workshop, and experienced the Citrus-Pu'er tea culture.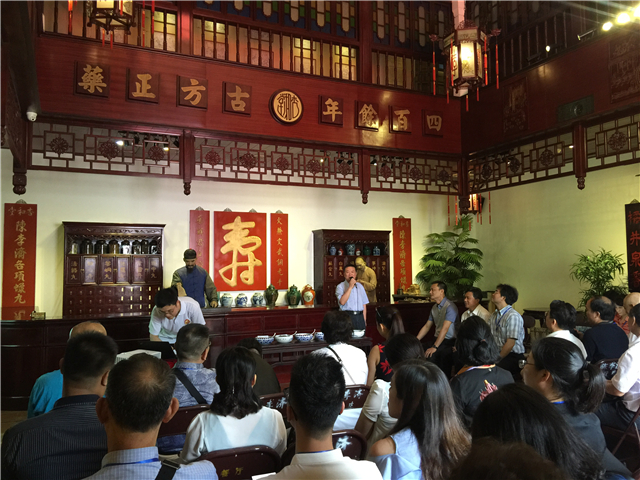 Journalists of overseas Chinese media visit Chenliji. [Photo provided to Newsgd.com]
All the delegation members were deeply impressed by Chenliji's brand culture and the extensive and profound Lingnan TCM culture. They expressed that this tour gave them insight into Guangzhou's history, culture and economy, which was greatly helpful for them to promote Guangzhou to overseas Chinese specifically.
Feng Guangjun, director of Guangzhou's Overseas Chinese Affairs Office, introduced that Guangzhou is a national historical and cultural city, a National Central City, an international business center and an integrated transport hub. For more than 2,000 years, Guangzhou, known as the Millennial Commerce Capital, has always been China's important trading port and the origin of ancient Maritime Silk Road.
This March, Guangzhou ranked as the top city of Chinese Cities of Opportunity 2017, a study report jointly launched by the China Development Research Foundation (CDRF) and PwC. The 2017 Fortune Global Forum will be held in Guangzhou on December 6-8, with the theme as "Openness & Innovation: Shaping the Global Economy", which will further enhance Guangzhou's international influence as well.
About Chenliji (陈李济)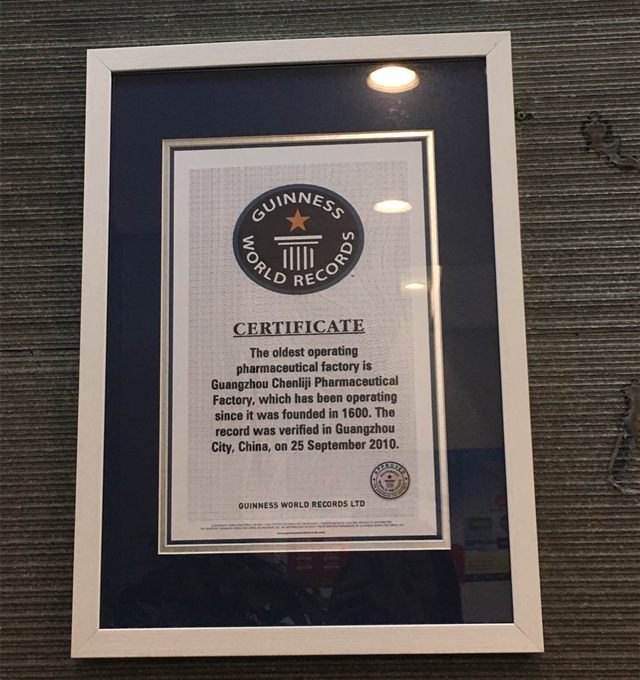 Chenliji is one of the oldest China time-honored brands of TCM. Founded in 1600 during the reign of Wanli Emperor of the Ming Dynasty, it has a history of 414 years, and is now still full of vigor.
It is a China Time-honored Brand certified by the country and a Time-honored Brand enterprise certified by Guangzhou municipal government.
Chenliji traditional Chinese medicine culture is also listed as national intangible cultural heritage.
Guangzhou Chenliji Pharmaceutical Factory was verified as the oldest operating pharmaceutical factory by Guinness World Record on September 25, 2010.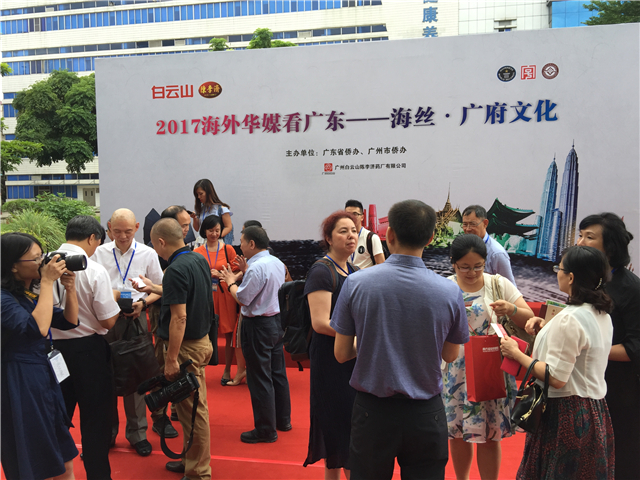 Journalists of overseas Chinese media visit Chenliji in Guangzhou on June 12, 2017. [Photo provided to Newsgd.com]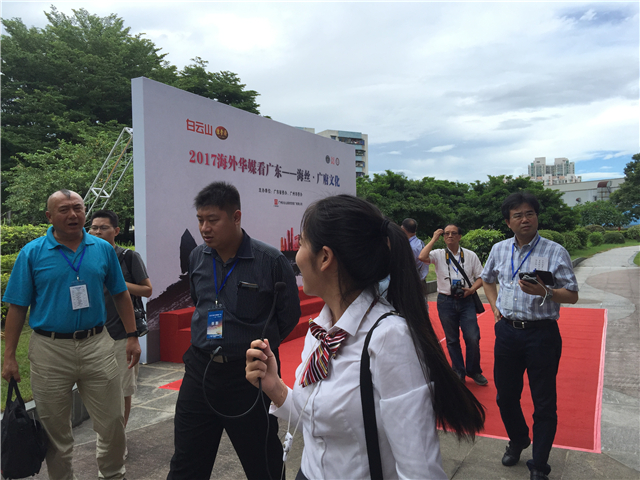 Journalists of overseas Chinese media visit Chenliji in Guangzhou on June 12, 2017. [Photo provided to Newsgd.com]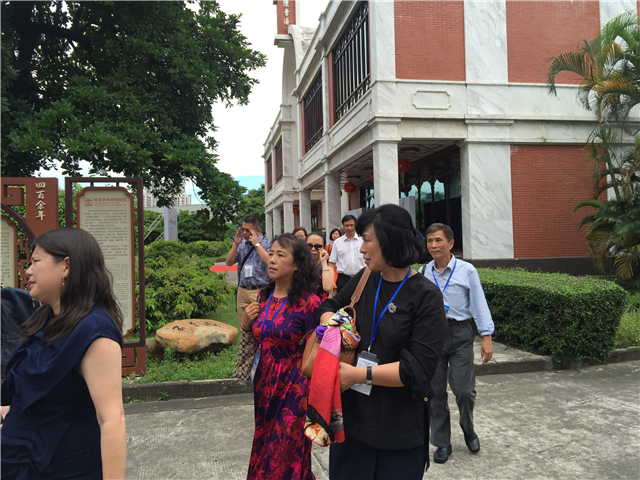 Journalists of overseas Chinese media visit Chenliji in Guangzhou on June 12, 2017. [Photo provided to Newsgd.com]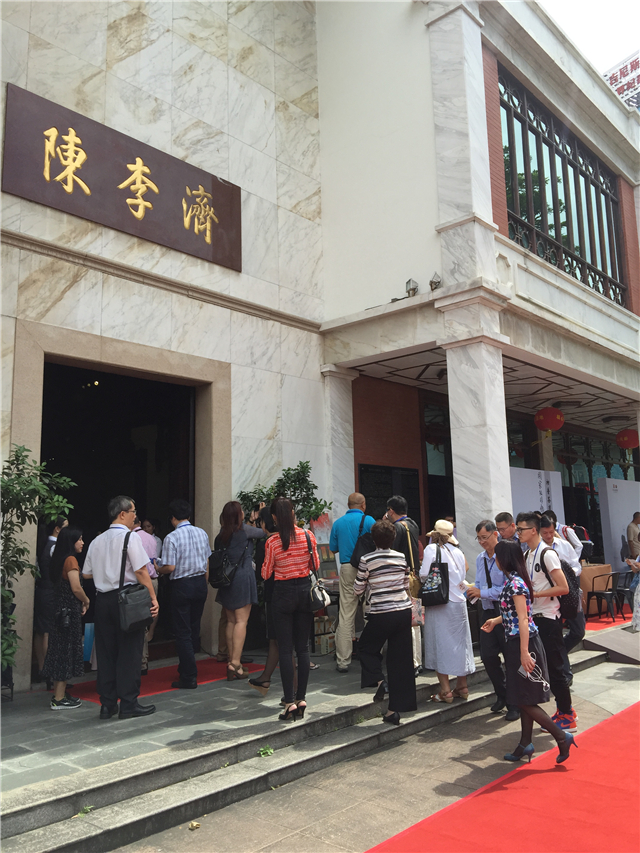 Journalists of overseas Chinese media visit Chenliji in Guangzhou on June 12, 2017. [Photo provided to Newsgd.com]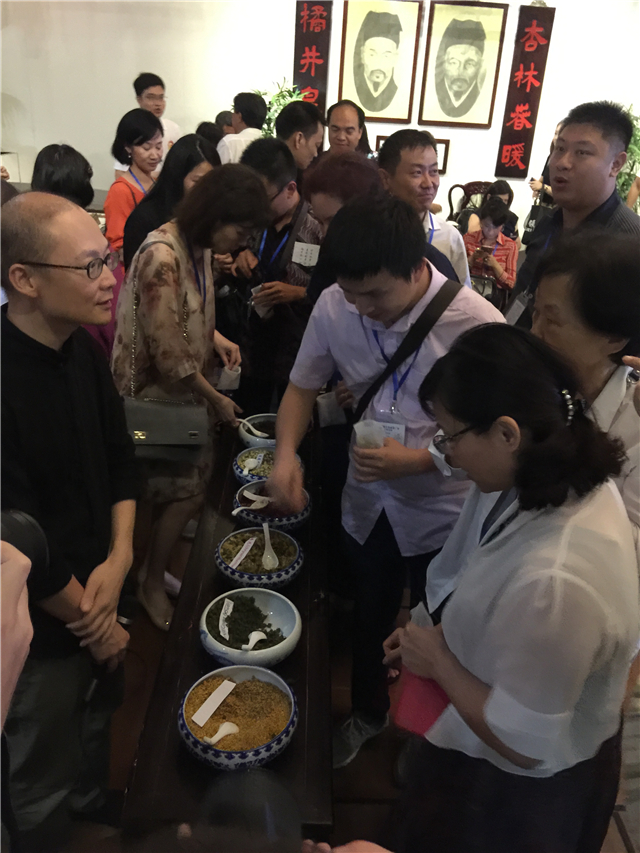 Journalists of overseas Chinese media visit Chenliji in Guangzhou on June 12, 2017. [Photo provided to Newsgd.com]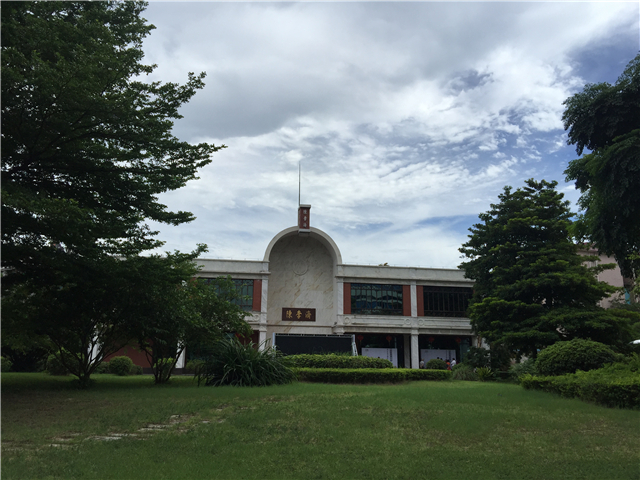 Chenliji [Photo provided to Newsgd.com]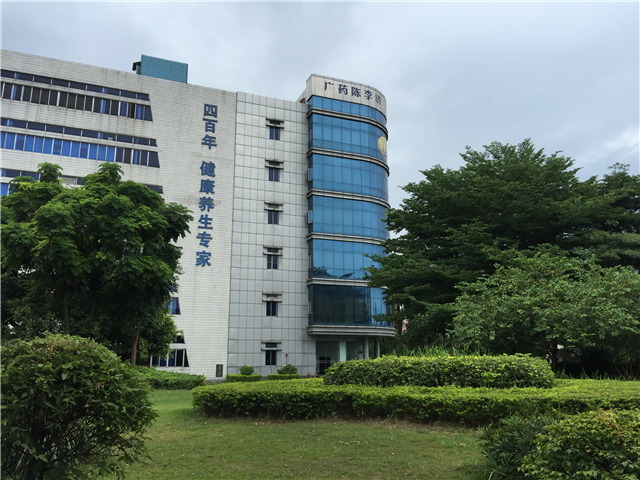 Chenliji [Photo provided to Newsgd.com]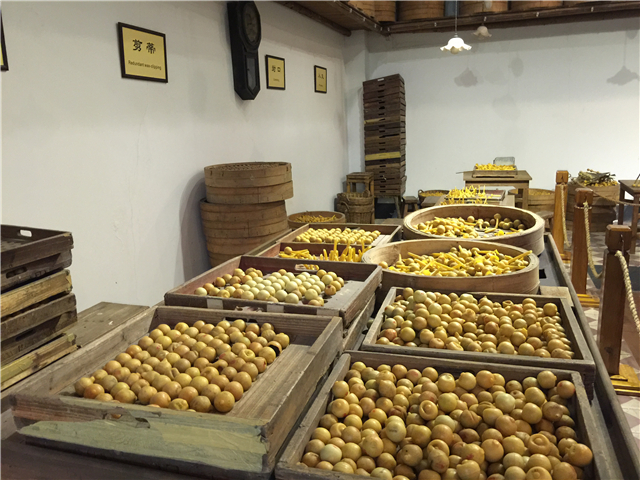 Products showed in Chenliji. [Photo provided to Newsgd.com]
Workshop of Chenliji. [Photo provided to Newsgd.com]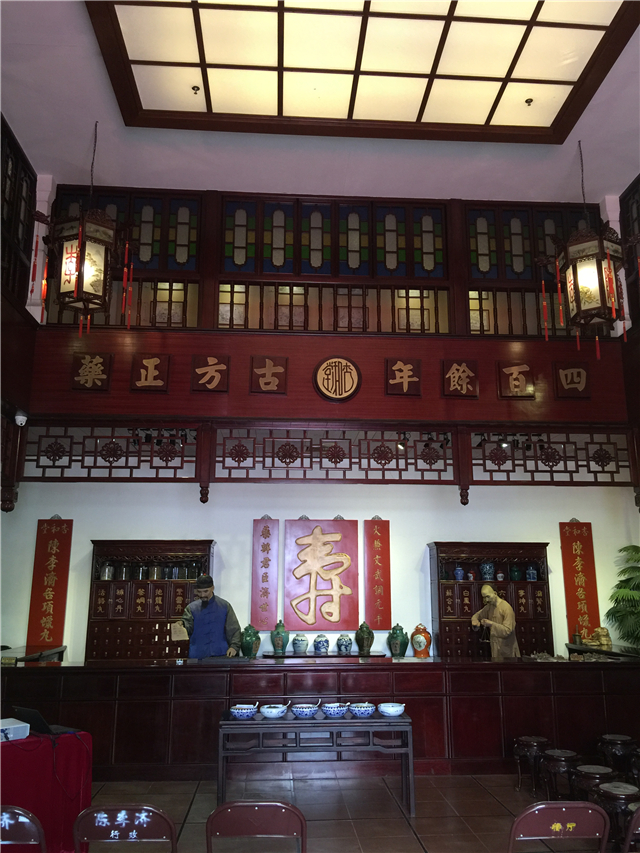 TCM museum of Chenliji. [Photo provided to Newsgd.com]
By Monica