Explore TCM culture from this new museum
2022-02-27 15:41:41 Newsgd.com Newsgd.com
Are you interested in traditional Chinese medicine? Are you wondering where to start learning more about it?
At present you can make an appointment to visit Shennong Caotang through the Wechat account "Guangzhou Shennong Caotang Chinese Medicine Museum" (广州神农草堂中医药博物馆). It is an well-equipped 4A-level tourist attraction of Guangzhou Pharmaceutical Holdings Limited (GPHL) in Baiyun District, Guangzhou.
GPHL is planing to expand the site into a themed tourist attraction displaying traditional Chinese medicine culture, consisting of museums, plantations, theme amusement parks, hotel accommodation, health care, and leisure shopping services. It will be composed of two exhibition halls, a Chinese Medicine Sightseeing Park and a Chinese Medicine Forest Park.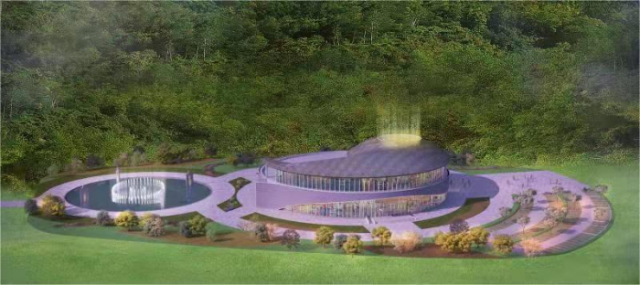 It will become an open garden-style Chinese medicine museum involving the most time-honored Chinese medicine brands and the most distinctive Chinese medicine exhibitions and trade platforms.
According to the plan, the new Museum will strive to become a national second-level museum and a national 5A-level tourist attraction.
The team of Academic He Jingtang will be responsible for many important designs such as the architectural plan of the museum, and they have already started work. He Jingtang has designed numerous classic architectures, such as the China National Pavilion of World Expo 2010 Shanghai, the Badminton Hall and Wrestling Hall of Beijing 2008, the Museum of the Nanyue King Mausoleum, and the Guangzhou International Finance Center(I.F.C.).
Author | Alice
Editor | Wing, Steven, Monica, Jerry