GPHL donates 700,000 RMB to accelerate rural revitalization in Zhanjiang
2021-12-19 18:15:19 GPHL GPHL
On December 16th, officials and executives from public organizations and enterprises that have participated in China's poverty alleviation causes, including GPHL, visited Nanxing town in Zhanjiang, a port city in the western part of Guangdong province. They aimed to evaluate and supervise the results of rural revitalization in the town. GPHL chairman Li Chuyuan was a member of the group.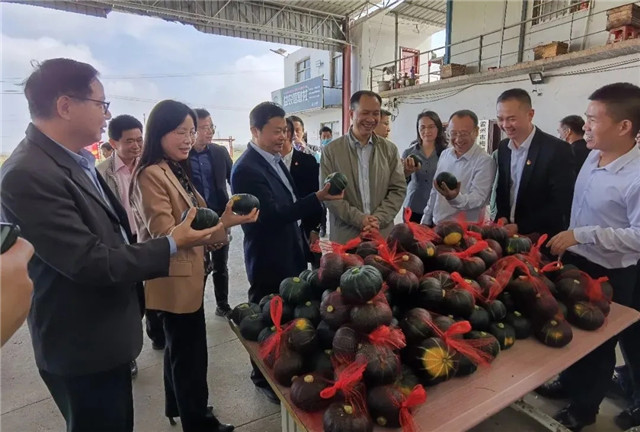 The group is making field research on agricultural products.
The group visited GPHL's Microcos paniulata plantation in Pinglan village, a green and efficient planting and breeding demonstration site in Buyue village, and a rapeseed plant garden in Meitian village to better understand the status quo of relevant industries and afterwards held a panel discussion.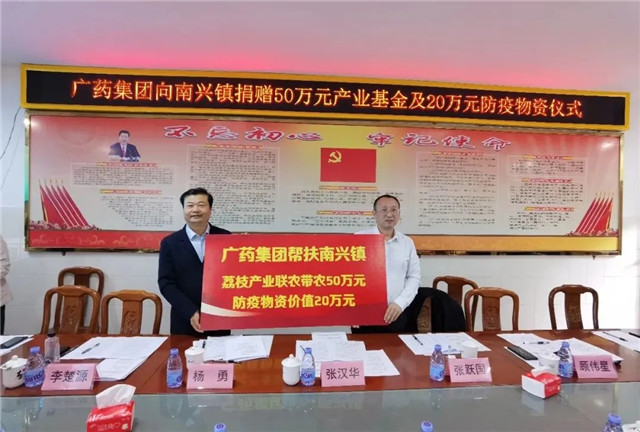 GPHL makes a monetary donation and offers COVID-19 supplies to Nanxing.
On behalf of GPHL, Li Chuyuan donated 500,000 RMB to support the local litchi industry and delivered supplies worth 200,000 RMB in response to COVID-19 to Nanxing town during the panel discussion. "As a state-owned enterprise, GPHL has always regarded the efforts to assist in rural revitalization as one of our priorities. We comply with the general principles of rural revitalization strategy highlighted by the CPC Central Commission and continue to make contributions to this initiative", Li Chuyuan said.
Nanxing is one of the largest agriculture-producing towns and producers of grains in Leizhou, a prefecture-level city in Zhanjiang, Li Chyuan said. GPHL will make short-term, medium-term, and long-term plans for Nanxing by taking into account the town's actual situation and making full use of the Group's strength by adding value to agricultural products from the perspectives of culture and healthy lifestyle. The Group will develop an agricultural whole supply chain, generate synergy with the primary and secondary industries, and set up exemplary demonstration sites of rural revitalization.
Authors: Monica & Michelle
Editors: Olivia & Jerry