GPHL sets up China's first one billion RMB rural revitalization fund
2021-02-05 18:29:01 GPHL GPHL
On February 2nd GPHL held the launching ceremony for a rural revitalization fund under the name of its beverage brand Ciningji and also realised a five-year action plan in Guangzhou, Guangdong province. GPHL announced that the fund, which is the first of its kind in the country, will invest 1 billion yuan ($150 million) in technology, industries, ecology, education and culture to boost the development of rural areas within the next five years.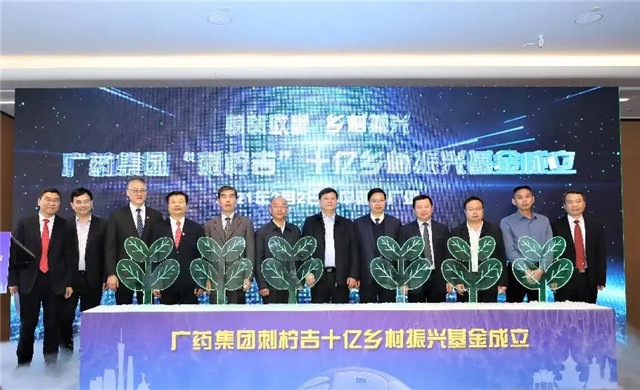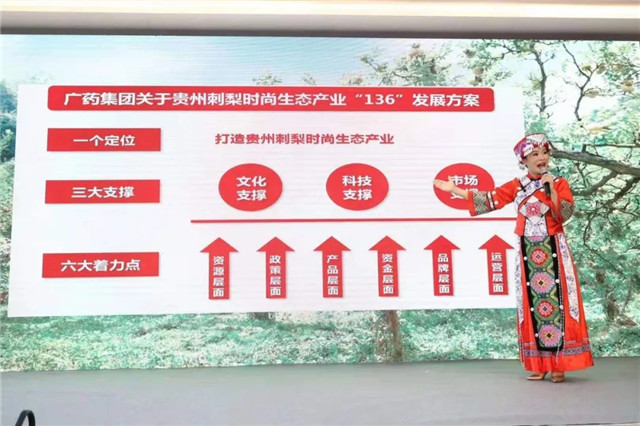 GPHL employee Ji Wenjing gives a presentation on roxburgh rose.
The presentation was mainly about:
* technology development, which means 1 billion yuan will be invested to promote research and innovation in roxburgh rose industry in the next five years, aiming to increase the quality and efficiency of the industry;
* industrial development, which requires comprehensive efforts and promotion for Cinijing branding and marketing, so as to encourage and support innovations and start-ups in the roxburgh rose industry, develop diversified roxburgh rose products, build a platform for new generation of roxburgh rose growers and provide guidance for the new stage of a 10-billion-yuan roxburgh rose industry;
* ecological development, which includes establishing farming sites, converting farmland back to forests and improving ecological environments by planting roxburgh rose;
* education development, which will be achieved by launching an initiative to cultivate a new generation of growers, such as working with polytechnics in Qiannan Buyei and Miao Autonomous Prefecture ('Qiannan') and Bijie, Guizhou province to set up Ciningji training workshops;
* and cultural development, which means formation of a new culture, such as working with Huishui County in Qiannan to position Haohuahong village as the origin of roxburgh rose culture.
On the same day Guangzhou Wanglaoji Great Health Industry Company Limited and people's government of Huishui County entered into a strategic cooperation framework agreement on supporting rural revitalization, which marked the first efforts on carrying out the five-year action plan. Both sides will integrate their strength in resources to launch a variety of projects, such as roxburgh rose research and innovation centre, 'Origin of Roxburgh Rose Culture - Haohuahong Village', training workshops for new generation of growers, roxburgh rose growing sites as well as the Wang Lao Ji Herbal Tea Museum in Huishui County, and to cultivate Chinese medicine professionals as well as to promote Chinese medicine culture.
"It is incumbent upon us to support the development of the roxburgh rose industry in Guizhou province as GPHL is a state-owned company. Successfully lifting local people out of poverty does not mean our mission is finished. This year we will turn our focus to rural revitalization, going all out to align consolidation of the achievements of poverty alleviation with development of rural areas," said GPHL chairman Li Chuyuan.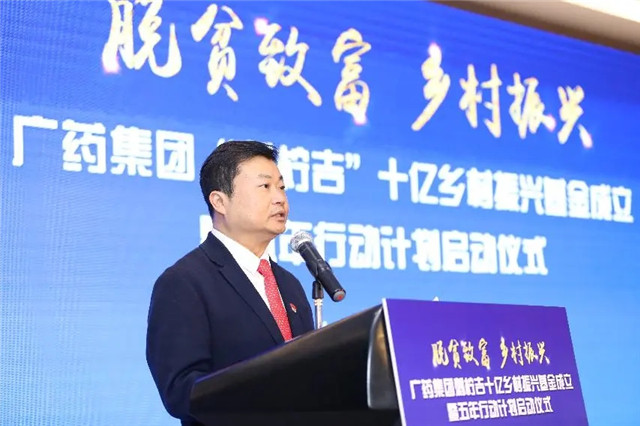 GPHL chairman Li Chuyuan makes a speech.
Liang Jian, deputy head of the poverty alleviation office of Guangdong province, spoke highly of the contributions GPHL has made for poverty alleviation. "The fund is the first fund initiated by a state-owned company to specialize in rural revitalization. The company deserves a thumb-up," said Liang Jian.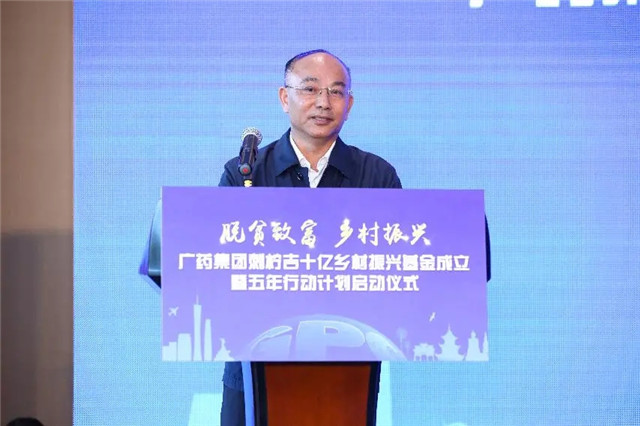 Liang Jian makes a speech.
Ouyang Wu, inspector at level 1 of Guizhou Provincial Department of Industry and Information Technology, expressed his gratitude toward GPHL's care and support for Guizhou's economic and social development. "Driven by large state-owned companies like GPHL and benefiting from support from all walks of life, Guizhou has accomplished the poverty alleviation target in 2020, helping 9.23 million people shake off poverty," said Ouyang Wu.
Ouyang Wu, inspector at level 1 of Guizhou Provincial Department of Industry and Information Technology, delivers a speech.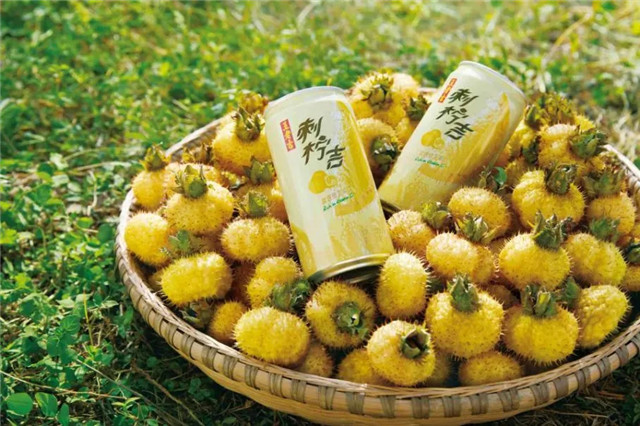 Ciningji juice beverage with high volume of vitamin C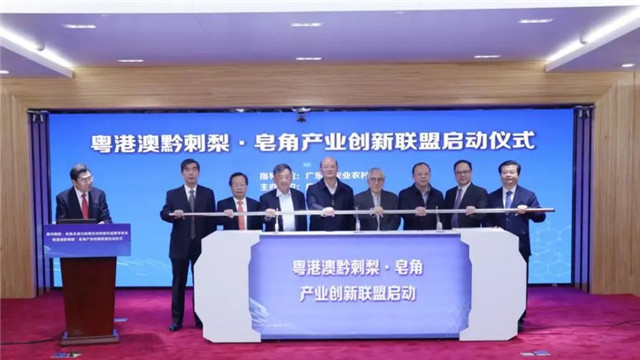 Establishment of the Guangdong-Hong Kong-Macao Roxburgh Rose and Chinese Honey-locust Industrial Innovation Union
Authors: Monica & Michelle
Editors: Olivia & Jerry