GPHL leadership visits TCM expert and retired senior leaders ahead of Spring Festival
2021-02-03 18:04:48 GPHL GPHL
Before the Spring Festival a team led by GPHL chairman Li Chuyuan visited and extended their regards to traditional Chinese medicine (TCM) experts with the title of 'Great Master of Chinese Medicine' as well as retired GPHL leaders, wishing them and their families a happy Spring Festival and expressing their gratitude and highest tribute to them in light of their outstanding contributions to the progress of TCM.
Meanwhile, Li Chuyuan reported to retired company leaders on GPHL's priorities in 2020. They thought highly of and were proud of the Group's achievements in previous year.
When visiting TCM expert Xuan Guowei, GPHL chairman Li Chuyuan exchanged small talk and also mentioned GPHL's efforts. Dr. Xuan was named chief scientist by GPHL in 2015. Since then, he has offered many constructive suggestions to GPHL's research projects and attended a lot of TCM activities. On behalf of the Group Li Chuyuan thanked Dr. Xuan for his great support to GPHL and wished him good health and long life. Dr. Xuan put a premium on the Spring Festival gifts given by GPHL, including Ciningji refined juice and Ganoderma Lucidum Spore Oil, and he hoped GPHL can launch more healthy products in the future.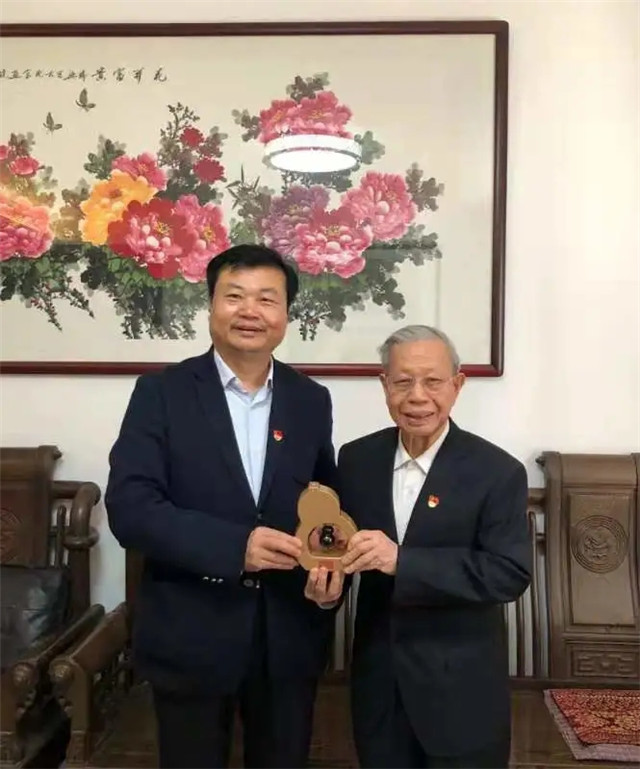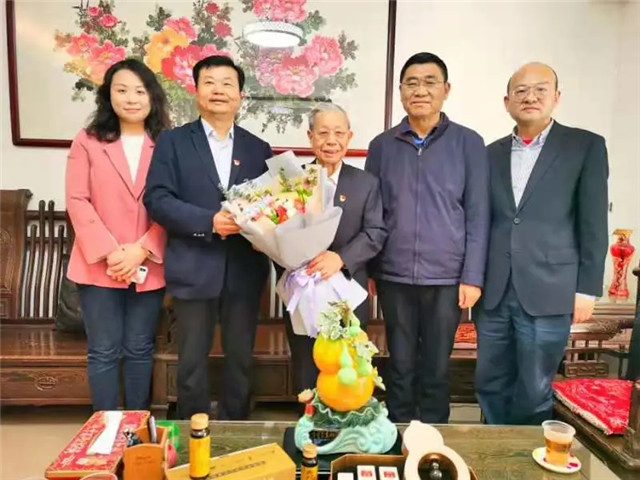 GPHL chairman Li Chuyuan (second from left) gives Xuan Guowei (middle) a gourd plaque, Ciningji and flowers.
On the same day the team also visited Dr. Zhou Daihan, another TCM expert and GPHL's chief scientist. They appreciated Dr. Zhou's contributions to TCM, especially his support to GPHL's anticancer medicines Xihuang Pills and Hechan Tablets. Li Chuyuan offered gifts and flowers to Dr. Zhou and wished him good health and happy life.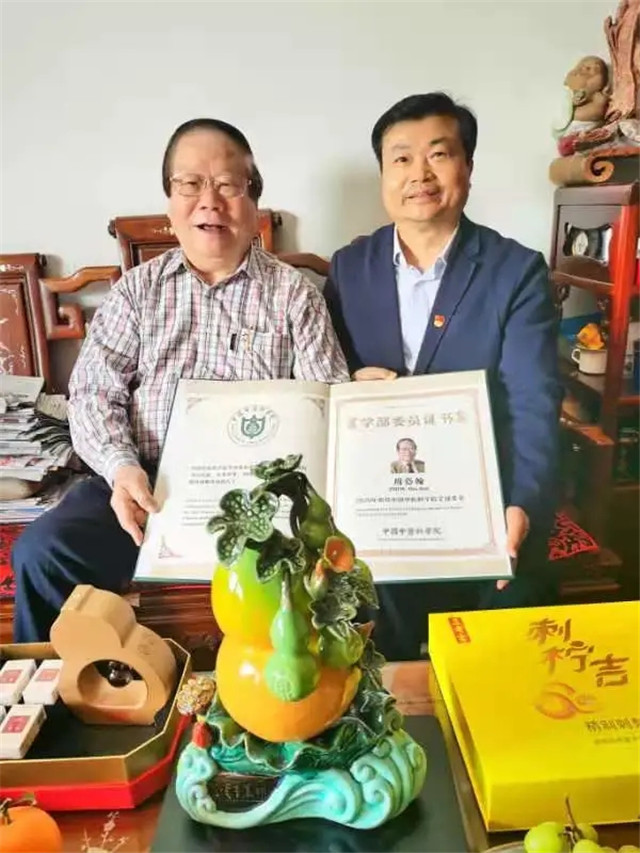 The team led by GPHL chairman Li Chuyuan visits TCM expert Zhou Daihan.
Additionally, Li Chuyuan paid a visit to retired leader Bei Zhaohan's residence, caring about Mr. Bei's life and listening to his ideas and suggestions on how to run the Group. "Without former senior GPHL staff's dedication, GPHL could not have laid such a firm foundation and achieved such brilliant results," Li Chuyuan said.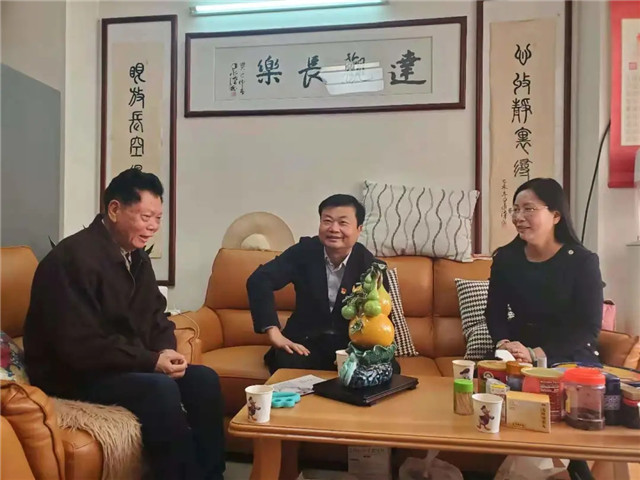 The team led by GPHL chairman Li Chuyuan pays a visit to retired company leader Bei Zhaohan (left).
Authors: Monica & Michelle
Editors: Olivia & Jerry