Construction completed and production commencing at Wanglaoji and Caizhilin production sites in Meiz
2020-11-03 18:01:37 GPHL GPHL
On October 29th, the construction of GPHL's two key projects, Wanglaoji Health Meizhou Stock Solution Extraction Complex and Caizhilin Meizhou TCM Industrialization Complex, were completed and have both commenced production.
Since October was the 'Month of Caring for the Elderly', a donation ceremony was hence held on site, giving each Meizhou registered citizen at the age of 100 or more a gift package to wish them a healthy and long life.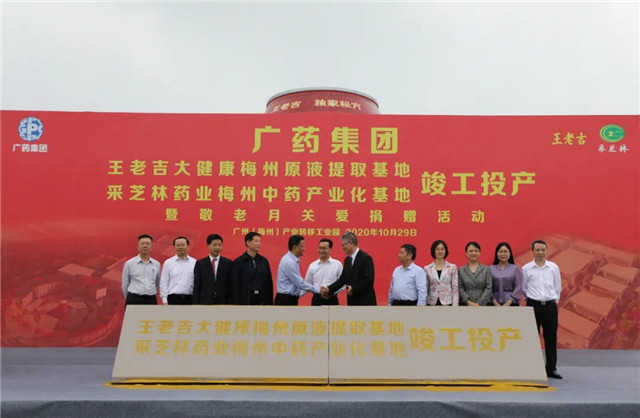 Wanglaoji and Caizhilin production sites in Meizhou were completed and put into operation.
Wanglaoji's complex coveres an area of 118,000 square meters, with a total investment of 367 million RMB. The factory has carried out four projects, including Wanglaoji Herbal Tea stock solution extraction project, a strategic ingredient storage project, a logistics centre project and Wanglaoji herbal drinks development centre project, which created more than 400 jobs. The 24 extractors in the factory could extract solution from 60 tonnes of herbs each day after going into production, and produce more than 20,000 tonnes of condensed solution for herbal tea.
Wanglaoji Health Meizhou Stock Solution Extraction Complex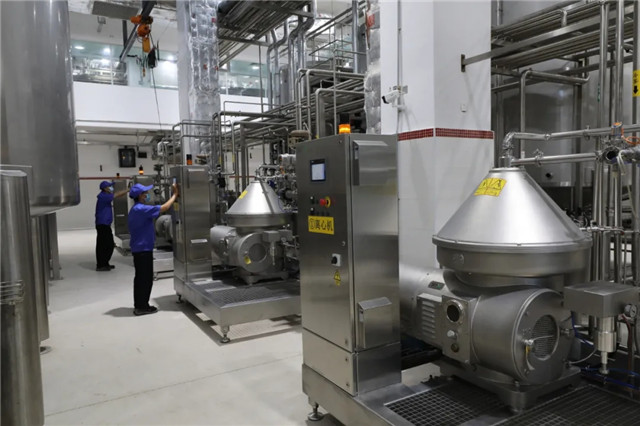 A production plant of Wanglaoji Health Meizhou Stock Solution Extraction Complex
Caizhilin Meizhou TCM Industrialization Complex covers an area of 86,667 square metres and has attracted an investment of RMB 129 million. It will build a comprehensive production and service complex with a floor area of nearly 34,500 square metres that focuses on modern TCM decoction piece production and technical development. The complex will mainly comprise of the centre of TCM decoction piece production, a centre of TCM decoction piece material storage and centre of TCM decoction piece testing with development and techniques.
After it commenced production, it is expected that Caizhilin's capacity of TCM decoction pieces could reach 12,000 tonnes each year, which not only meets Guangdong market's demand for TCM decoction pieces and the company's demand for business expansion, but also creates 200 jobs in Meizhou as well.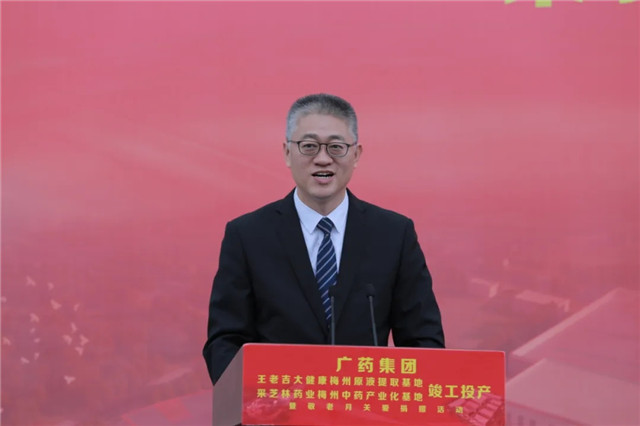 GPHL general manager Yang Jun gives an address.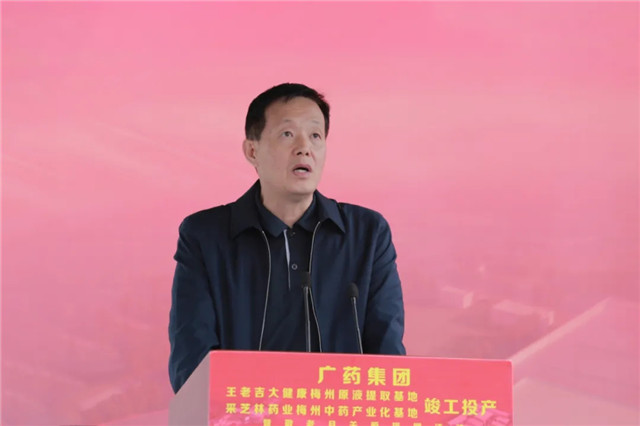 Wu Buke from the State-owned Assets Supervision and Administration Commission of Guangzhou Municipal Government delivers a speech.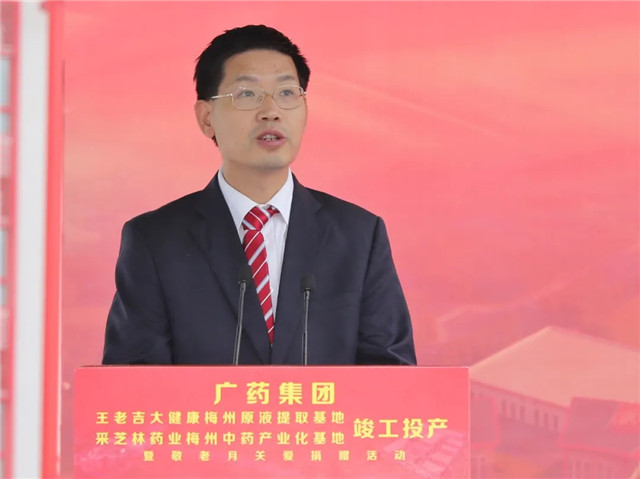 Meizhou deputy mayor Huo Yang made a speech.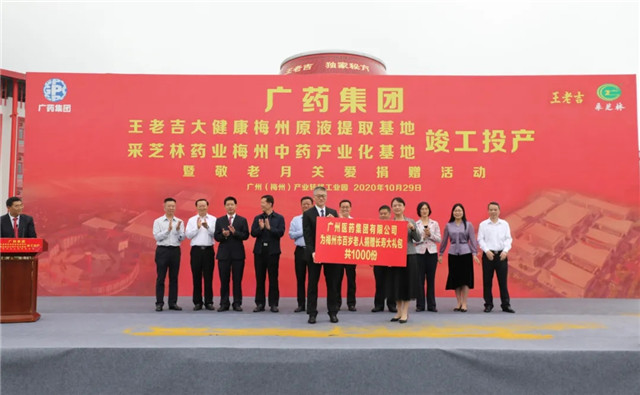 GPHL donating for the 'Month of Caring for the Elderly'
Since May 2016 GPHL has launched targeted poverty alleviation in Jingkou, Wanxi and Yuanling villages in Meizhou city of Guangdong. So far GPHL has invested more than 10 million RMB, helping lift 358 rural residents in 141 households of three villages out of poverty.
GPHL mainly supported local tobacco plant and pomelo plantation industries. Currently the flue-cured tobacco plants cover an area of 500,000 square meters and there are 87,000 pomelo trees. The annual sales of flue-cured tobacco and pomelos have reached 2.63 million RMB and 12.3 million RMB respectively. Five photovoltaic power stations with 240KW generation capacity were built, generating more than 50,000 RMB every year to each village. Farmland irrigation and watercourse dredging project as well as a village safe water project have all been put into use.
With cooperation between the Group and villages, GPHL helped three villages build three night schools for local farmers. 13 vocational training programmes were also launched and nearly 500 villagers and residents below the current poverty line participated in the training.
In addition, GPHL built a Wanglaoji mesona plantation in Meizhou in 2018 based on local conditions, trying to attract upstream and downstream industries and other projects to locate in the city. In 2019 GPHL was granted the title of Outstanding Contributor for Poverty Alleviation 2016-2018.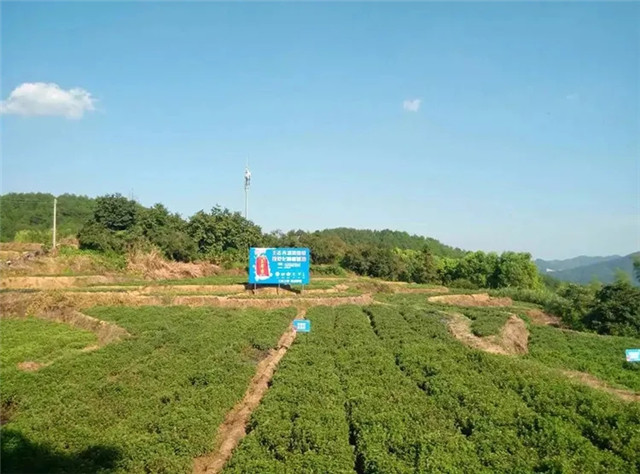 Wanglaoji mesona plantation
Authors: Monica & Michelle
Editors: Olivia & Jerry