Up to 500 yuan to be fined for failing to sort garbage in Guangdong
2020-10-09 11:16:52 Newsgd.com Newsgd.com
People in Guangdong will be fined 100 to 500 yuan for failing to sort their waste in the designated areas, according to the latest revised regulation on urban and rural household waste treatment.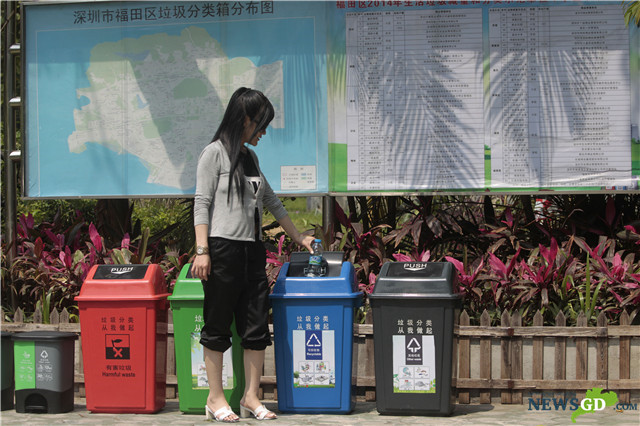 The newly revised Law of the People's Republic of China on the Prevention and Control of Environment Pollution caused by Solid Wastes, which went into effect on 1st September, 2020, stipulates that those who don't classify their household garbage in their residential communities will face a penalty.
The revision this time has further specified the sum of the penalty. If the revised regulations on urban and rural household waste treatment are approved, those who violate the regulations will be imposed a fine of between 100 to 500 yuan ($14.6 to 73.3).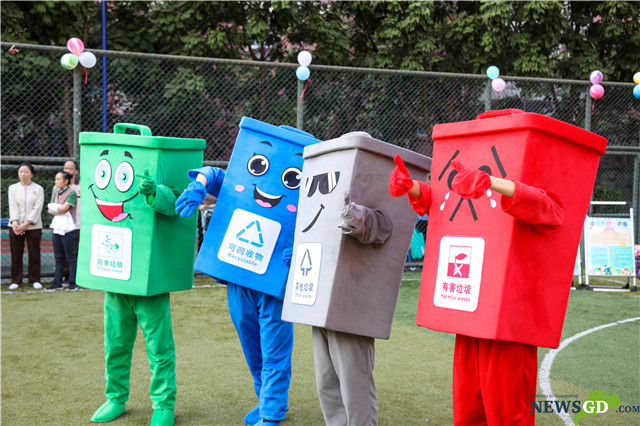 According to the revised regulations, companies and individuals should go to the designated areas and put the waste in different bins. And recyclable items should be taken to the recycling stations or stores. In particular, bulky furniture to be dumped such as sofa, closet, and mattress, should be separately recycled or collected by the local environmental protection units, the recycling stations for renewable resources, or be taken to the designated places by the owner themselves.
Many cities have begun to charge individuals for dumping their garbage in the wrong trash cans or areas. For instance, a fine of 50 to 200 yuan will be imposed on residents in Beijing, Shenzhen, Hangzhou, and Suzhou if they fail to follow the regulations, while people in Tianjin will be given a penalty of 100 to 500 yuan. The latest regulations on household waste treatment in Zhejiang province stipulate that violators will face a penalty which could be as much as 3,000 yuan.
Author | Fanny
Editor | Monica, Jerry