GPHL to develop COVID-19 vaccine through IUR strategic collaborations
2020-09-11 15:39:06 GPHL GPHL
The Guangzhou Bio-industry Alliance Leadership Transition Conference and signing ceremony for an agreement on industry-university-research (IUR) strategic collaboration to develop a vaccine against COVID-19 was held on August 31st.
This event was organized by Guangzhou Bio-industry Alliance, SDIC Chuanghe National Venture Capital Fund for Guiding the Development of Start-up Companies in New Sectors, and Biotechnology Venture Capital Service Alliance (BIOVCA).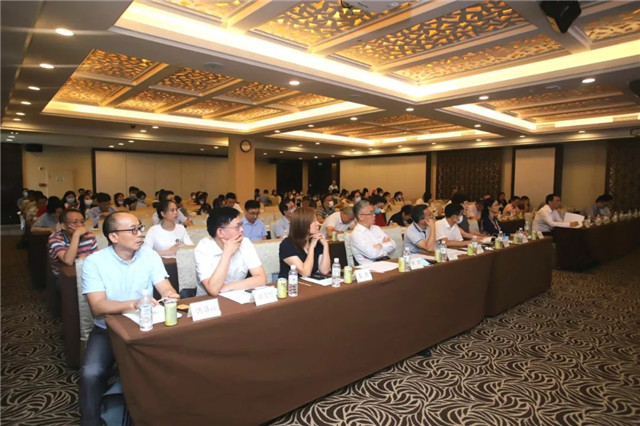 To boost the development of Guangzhou's bio-industry, Guangzhou Bio-industry Alliance ("Alliance") was established on August 8th, 2017.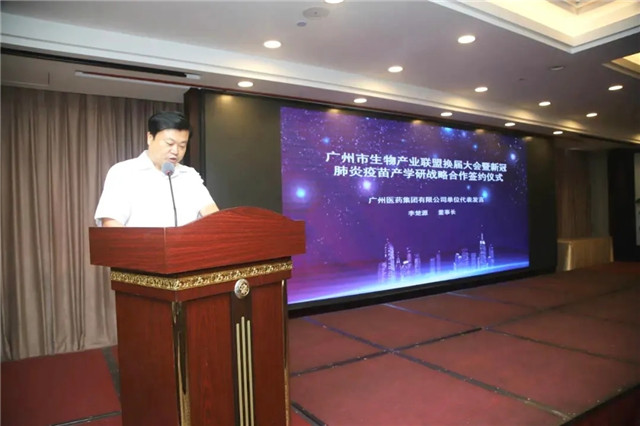 GPHL chairman Li Chuyuan gives a speech.
GPHL chairman Li Chuyuan will serve as the president-elect, and he thanked local government, the Alliance and member organizations for their trust. He believes that GPHL and the Alliance would work together in three areas, including:
Firstly, to develop a regular visiting mechanism and build a platform to enable communication among member organizations.

Secondly, to serve as an intermediary for member organizations and the government, offer feedback to each other in a timely manner, and facilitate the close government-industry-university-research collaboration.

Additionally, to utilize the upstream-downstream synergies across the industrial chain, integrate advantageous resources from all parties, promote biomedical industry innovation and entrepreneurship, and accelerate the development of the biomedical industry.

Prof. Xu Tao, an academic from the Chinese Academy of Sciences and the director of the Bioisland Laboratory (BIL), the newly elected president of the organization, made a speech at the conference. He advocated the IUR strategic collaboration for speeding up development of a coronavirus vaccine in Guangzhou.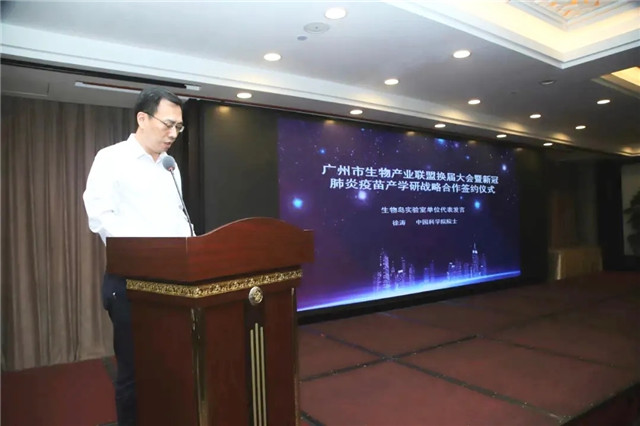 Prof. Xu Tao addresses the conference.
Spearheaded by GPHL and initiated by Prof. Xu Tao, 12 biomedical companies established the IUR strategic collaboration for developing a vaccine against COVID-19 and held an agreement signing ceremony onsite. They will actively respond to the pandemic by focusing on tackling technical difficulties and expediting the development and production of the vaccine.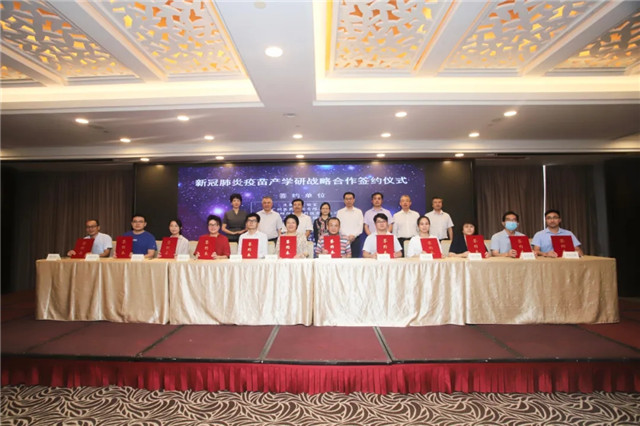 Launched on December 22nd, 2017, the Bioisland Laboratory is one of the first of four provincial laboratories approved by the provincial government and targeted to become a national laboratory.
Since the COVID-19 outbreak, the BIL has worked with more than 20 Guangzhou-based research institutes, hospitals and enterprises to plan out 15 research projects with 22 subjects, including rapid detection, emergency medicines, pathogenic mechanism and animal models, as well as vaccine development. The AI-aided diagnosis system developed by BIL is applied around the country.

GPHL, the largest pharmaceutical company in China, has topped the list of Top 100 Enterprises in China's Pharmaceutical Industry for nine consecutive years and ranked 160th in the 2019 list of the China Top 500 Enterprises. The freeze-dried human-use Vero cell rabies vaccine produced by GPHL's subsidiary Guangzhou Nuocheng Biological Products Co., Ltd. is the best-selling biological product in Guangzhou and the product's key technology indicators have achieved a leading position in China.

GPHL is uniquely well-positioned to vaccine development and industrialization as it has a team of top talents, including 3 Nobel laureates, 20 academicians and doctors with the title of 'Great Master of Chinese Medicine' and more than 100 doctoral and post-doctoral researchers, as well as 10 national research institutions with several new biological products under development, such as the vaccine.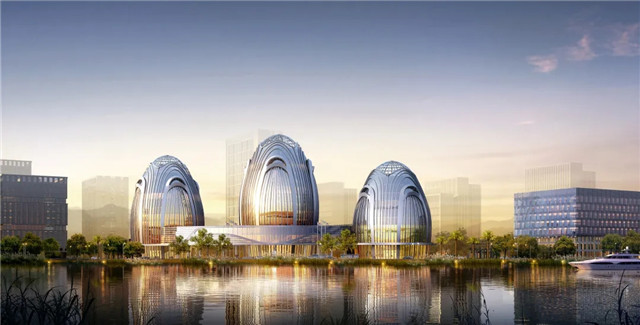 GPHL's Biomedical and Healthcare Development and Marketing Headquarters
Authors: Monica & Michelle
Editors: Olivia & Jerry