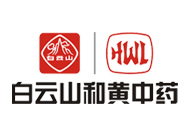 Guangzhou Baiyun Mountain and Hutchison Whampoa Ltd. (hereinafter referred to as BMHW) was established in May, 2005 from the amalgamation of two companies—Guangzhou Baiyunshan Pharmaceutical Holdings CO., Ltd. and Hutchison Whampoa Limited (HWL) founded by Li Ka Shing. It began life as Guangzhou Baiyunshan Chinese Medicine Factory, founded in May, 1988.

So far, BMHW has 1218 staff consisting of one academician, one State Council Expert for Special Allowance, 5 employees holding doctorates, and 74 employees with master's degrees. The engineering and technical staff account for 38% of the total headcount. In 2014, the company reached a sales turnover of 2.6 billion RMB, making it the largest manufacturer of traditional Chinese medicine (TCM) monomer. As a national high-tech company and an enterprise known for its experimental and innovative approach, BMHW has garnered a lot of titles such as the Exemplary Primary Party Organization in China, National May 1st Labor Certificate and National Labor Model.  

BMHW set up the first modern corporate institution of TCM in south China with Liu Changxiao, an expert in pharmacokinetics as director. It also worked with Murad—winner of Nobel Prize and the founder of Viagra on the research into a compound tablet of red sage root. The company has made significant contributions to the research into respiratory diseases by establishing the national key lab for the cause under Prof. Zhong Nanshan. Showing support for technological innovation, there are also corporate workstations for experts, academicians and post-doctors.
BMHW has invested 30 million RMB in the first Independent Innovation Fund with a long-term incentive mechanism in China. In addition to Liu Changxiao, it also engaged Prof. Zhong Nanshan, former president of Chinese Medical Association and Ren Dequan, former deputy director of China Food and Drug Administration as honorary president, TCM Master Deng Tietao, academician Xiao Peigen, academician Li Lianda, academician Chen Keji and academician Yao Kaitai as counselor.  

As the first national enterprise approved by GAP, it has built up the largest GAP base of isatis root, andrographis paniculate, red sage root, pseudo-ginseng and linearstripe rabdosia herb. Its program of Baiyunshan Isatis Root Anti-virus Mechanism Research was the first international cooperation project of TCM approved by MOST and the Ban Lan Gen Ke Li (for dispelling internal heat and detox) and became the first TCM product to gain funding from NIH, the largest health research institution in the world.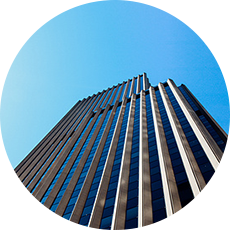 Under the leadership of Prof. Zhong Nanshan, the first national TCM anti-virus research center—Baiyunshan and Hutchison Whampoa TCM Anti-virus Research Center was founded. BMHW and the Institute of Medicinal Plant Development under Chinese Academy of Medical Sciences have successfully mapped out the genome of red sage root (a world first) and the compound tablet of red sage root also became the first genetically engineered Chinese medicine.  
To raise the awareness and acceptance of TCM, BMHW has spent a lot of money establishing Shennong's (patron of agriculture) Cottage Museum of TCM. Shennong's Cottage, combining history, the culture of TCM and Chinese herbs in an informative and entertaining way, to date has attracted more than 800 thousand visitors from  home and abroad. Moreover, the company also set up the first Shennong Institute of TCM Culture and held the first Shennong TCM Development Forum.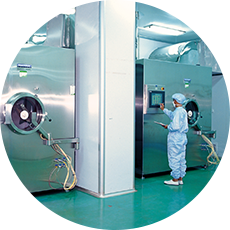 Adhering to the principle of the company's buzzwords "Compassionate Baiyunshan" and Li Ka Shing's "Caring is hip", BMHW is dedicated to fulfilling its social responsibilities and being the best corporate citizen. In 2008, it published the first national comprehensive CSR report in the pharmaceutical industry—Be the Best Corporate Citizen. It also established the first national Grade 5 Quality Control System and the first global mechanism for recycling Out-dated Household Drugs. In establishing this scheme, it has opened 6600 Baiyunshan and Hutchison Whampoa 'Never-out-of-date Drugstores' who replace the expired drugs for free. March, 2014 witnessed the 10th anniversary of this initiative, setting a Guinness World Record for being the largest such scheme in the world.
With a powerful national sales network, BMHW works with HWL Watsons, ParknShop and over 5000 European retail terminals to further explore the domestic market and continue developing into overseas markets as well.
(Translator: Cheryl Ma; Editors: Simon Haywood, Olivia Yang, Monica Liu)