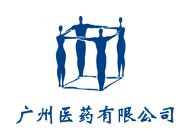 Incorporated in 1951, Guangzhou Pharmaceuticals Corporation (GP Corp) is the largest Sino-foreign joint venture in China working in the field of pharmaceutical supply, with a registered capital of 700 million RMB. As a key enterprise within Guangzhou Pharmaceutical Holdings Limited, the company heading up the Great South China Medicine Strategy, it is also a member of Walgreens Boots Alliance—one of the Fortune Global 500 Corporations.

Residing at No.97-103 of Datong Road in the traditional Liwan District, and with almost 70 years of operation, GP Corp boasts renowned brands in both pharmaceutical wholesale and retail, and has won wide recognition and trust from customers with its customer-oriented services.
Concentrating on customer experience, GP Corp, which is committed to providing a trustworthy medical supply service, has built up brands within the medical supply and retail industries that have endured for nearly 70 years.
In 2015, the company achieved a sales turnover up to 37.823 billion RMB with year-on-year growth of 12.81%, ranked 5th in the industry. In 2016, sales scale of GP Corp reached RMB 42.47 billion, y-o-y growth of 12.25%, ranking No.5 of its kind in China.
GP Corp has 22 subsidiary companies and a total of 3900 employees. With one of the largest medical distribution networks in China, it provides more than 51.2 thousand pharmaceutical products to 19.2 thousand clients and more than 5700 suppliers, serving 98% of the national population. Thanks to its reputation as a supplier of excellent quality products, it is designated as the medical stockpile for the Guangzhou area and Guangzhou Military Jurisdiction, and as supplier for Guangdong first-aid medicine, and distribution unit of medicine and equipment for Guangzhou Asian Games' athletes.

GP Cop has gained a lot of titles such as China's Best Innovation in Pharmaceutical Quality Management, Best IT Solutions, Best Service Provide to Healthcare Institutions, Credit Grade AAA Enterprise in China, Role Model Enterprise of Guangdong Province, Best Contribution Enterprise in Guangdong Pharmaceutical Industry, Guangzhou Time-honored Brand, Grad A Tax Payer in Guangzhou, Harmonious Labor Relations Enterprise in Guangdong Province, etc.
In 2015, GP Corp is listed in the list of Exemplary Integrity and Conduct Enterprises in China by National Ministry of Commerce, and has been awarded Exemplary Integrity and Conduct Enterprise in Guangdong Province for 17 consecutive years.
(Translator: Cheryl Ma; Editors: Simon Haywood, Olivia Yang, Monica Liu)