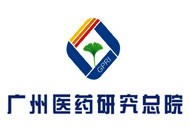 Guangzhou General Pharmaceutical Research Institute Co., Ltd. (hereinafter referred as GPRI), incorporated in 1972, began life as a comprehensive pharmaceutical research and development institute under the management of the Bureau of Science and Information Technology of Guangzhou Municipality and Guangzhou Pharmaceuticals Corporation.

In 2000, it was transformed into a subsidiary of Guangzhou Pharmaceutical Holdings Limited (GPHL) and became a state-owned enterprise focusing on pharmaceutical research and development.

In June 2013, in order to push forward the overall listing of GPHL, Guangzhou General Pharmaceutical Research Institute was renamed as Guangzhou General Pharmaceutical Research Institute Company Limited, becoming an integrated R&D organization and high-tech enterprise.  

GPRI has a galaxy of talented people. In 2012, it appointed the winner of the 1998 Nobel Prize in Physiology or Medicine and Father of Viagra—Dr. Ferid Murad as director, the academician of the Chinese Academy of Engineering, president of the Chinese Medical Association and expert in respiratory diseases—Zhong Nanshan as honorary director, and 7 famous academicians in pharmacy—Zeng Yixin, Liu Changxiao, Yao Kaitai, Xiao Peigen, Tang Xican, Chen Keji, Li Lianda as part-time academicians and counselors.

In addition, GPRI also engaged five foreign senior experts including Dmitry Grodzinsky from the Institute of Cell Biology and Genetic Engineering of the Ukrainian National Academy of Science.

Now, together with 23 doctors and 51 senior researchers, GPRI has formed a multi-layered technology team consisting of domestic and overseas experts and professionals all of whom are at doctor's or master's degree level.

GPRI has an outstanding advantage in comprehensive qualifications. It has 2 international technology platforms including the first National Guangzhou Center for New Drug Safety Evaluation Research Center with approval of AAALAC International and National Good Laboratory Practice. It also has 6 national technology platforms for TCM extraction and separation, and 10 provincial technology platforms.

Recently, GPRI has established a close cooperative relationship with enterprises and technology institutes at home and abroad, providing 115 colleges, scientific research institutions and pharmaceutical enterprises with safety evaluation, preparation of technological research, pilot-scale research, quality, pharmacokinetic and drug efficacy studies.

In particular, it has expanded into new drug research and development organizations, enterprises and governmental departments of over 20 countries and regions such as the United States of America, the United Kingdom, Japan, Ukraine and Russia, conducting profound academic exchange and cooperation with these overseas institutions.

After more than forty years' development, GPRI has become an integrated R&D organization with elite talent, industry prominence as well as strong competence in innovation and industrialization.

(Translator: Cheryl Ma; Editors: Simon Haywood, Olivia Yang, Monica Liu)