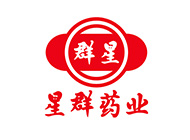 Guangzhou Baiyunshan Xingqun Pharmaceutical Co., Ltd. (Xingqun) is one of the key subsidiaries of Guangzhou Pharmaceutical Company Limited (which has gone public in Hong Kong and Shanghai Stock Markets) under Guangzhou Pharmaceutical Holdings Limited (GPHL). After more than half a century's development, it has become a well-known manufacturer specialising in the production of capsules, tinctures, herbal oils and powders, and has been recognised as a China Time-honored Brand. As an enterprise employing 600 staff members, it has an annual turnover of 400 million RMB and profits and tax contributions of up to 80 million RMB.

Remarkable History and Solid Reputation

Xingqun, was incorporated in 1950, an amalgamation of several pharmaceutical factories that proved popular in early liberation days. The brand has grown in fame throughout more than 50 years' of pioneering and unremitting development. In the spirit of innovation, it has successfully pioneered five different technologies—traditional Chinese medicine (TCM) preparation, botanical medicine refinement, soft capsule production, pill dropping machine and instant granulated preparations; all of which have led to the development of TCM culture and enabled Xingqun to become a leader in the pharmaceuticals industry.

In 1986, Xingqun was granted the national Quality Management Award, and was deemed a China Time-honored Brand by the Ministry of Commerce of PRC in 2006. Three years later, it was praised as an 'Highly Innovative Company'.

In recent years, Xingqun has been honored to receive a lot awards all of which have marked the progress of Xingqun over these years.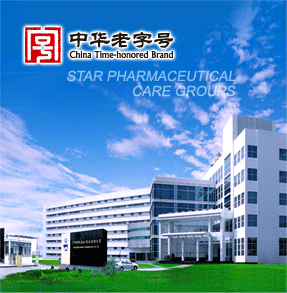 Superior Brand with Tremendous Popularity

In 1971, commissioned by the Chinese Prime Minister Zhou Enlai, Xingqun successfully developed its first treatment for angiosclerosis—Maitong, the foundation stone for the brand's later leading position in soft capsule production. Later on, it also developed other drugs for cardiovascular and cerebrovascular diseases treatment such as Mu Jin You Di Wan (for the relief of coughs, phlegm and asthma), Vitamin E and Three Oils Soft Capsules, and Xin Nao Qing Ruan Jiao Nang (for activating blood circulation), all of which have been received well by the general public.

In the early days of the factory, thanks to the cooperation of many famous pharmaceutical factories such as Ertiantang and Tongren, Xingqun inherited a lot of classic recipes. By improving or developing Er Tian You (for relieving pains from cold), Tong Qiao Jiu Xin You (for regulating Qi to relieve pains), Hong Hua You (for dispelling wind) and other oil products, Xingqun has proven itself a real master of medicinal oils.

In the late 1960s, Xingqun succeeded in developing the instant granules. In 1985, it was the first TCM brand to create Xia Sang Ju Ke Li (for dispelling internal heat and detox), opening the way for an era of prosperity for granulated treatments. It also developed other famous instant granule products like Xiao'er AnFen Huang Nanmin Keli (for relieving symptoms of cold and flu in children) and Zhi Yan Xiao Jiao Nang (for hemorrhoid pain relief).

Xingqun has a long history of producing tinctures, syrups and oral solutions, such as An Shen Bu Nao Ye (for soothing nerves) and Compound Glycyrrhiza Oral Solution. It is nowadays considered among the most celebrated pharmaceutic manufacturers, presently featuring nine dosage forms and over 100 quality products.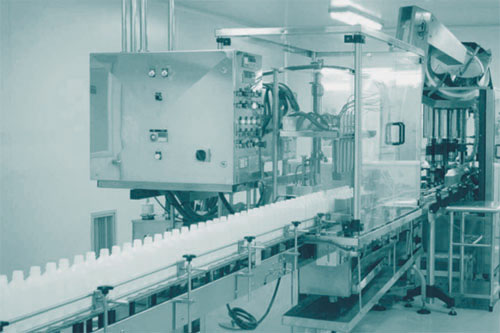 Surpassing the Past and Pursuing Excellence

In line with the brand's ethos of "Surpassing the Past and Pursuing Excellence", Xingqun is always striving to nurture an outstanding corporate culture, and has established an elite team of more than 230 professionals consisting of doctors, masters, licensed pharmacists and technicians with senior and medium-level professional titles.

Recently, the company has introduced multiple sets of internationally advanced manufacturing and packaging devices for granule, soft capsule and liquid filled treatments, and has implemented production and quality management in line with Good Manufacture Practice of Medical Products (GMP). The firm has even established a large sustainable plantation base based on the Good Agricultural Practice of Medicinal Plants and Animals (GAP). Every dosage form is GMP approved. Xingqun also focuses on technological innovation and uses it to drive brand development. It started the Xiasangju Fingerprint Spectrum technology for product quality evaluation and initiated and already patented research into using effective parts of Xiasangju to resist bird flu and normal flu.

Xingqun has developed into a modern pharmaceutical company with advanced equipment, top-notch talent, professional management and technological innovation.

Innovation and Benefiting Human Kind

It has always been Xingqun's corporate belief to be a master in the field and demonstrate care for the people.

Looking to the future, Xingqun will press on toward the largest pharmaceutical granule production base nationwide; it will also develop new products and patents and cultivate a strong brand of cardiovascular and cerebrovascular medicine; moreover, it will actively develop the product line of Xiasangju drinks to facilitate the integrated development of medicine, and functional food and beverage items.

In regards to technological, operational and managerial innovation, Xingqun is dedicated to fulfilling the company's sustainable development plans and making contributions to carrying TCM culture into the future and supporting wider economic progress in China by continuously improving its corporate core competences.

(Translator: Cheryl Ma; Editors: Simon Haywood, Olivia Yang, Monica Liu)