Guangzhou Baiyunshan Pangaoshou Pharmaceutical Co., Ltd. (Pangaoshou) was established during the reign of the Guangxu Emperor in the Qing Dynasty (1890AD). It forms an integral part of Guangzhou Pharmaceutical Holdings Limited (GPHL) and Guangzhou Pharmaceutical Company Limited (listed in HKSC and SSE) as well as being a well-known Chinese patent medicine (CPM) manufacturer producing cough-relieving and sputum-reducing medications.

Pangaoshou is located in Panyu's Dongsheng Industrial Zone, Guangzhou, with a total floor area of 50,000 sq.m., total built up area of 80,000 sq.m. and forestation rate at 80%. The company is equipped with GMP-certificated facilities and has imported world-leading automatic production lines, with an end to end quality control system. It provides patients with more than 40 quality products, including electuaries, oral solutions, capsules, syrups, mixtures and adjuvants for the respiratory system, gynecology, pediatrics and oncology. Fritillary and Loquat Cough Mixture, Snake Gall and Fritillary Liquid, Snake Gall Fritillary and Loquat Cough Mixture and Fritillary and Loquat Cough Mixture with Honey are the company's four major products and have been the brand's best-sellers at home and abroad for more than a century now.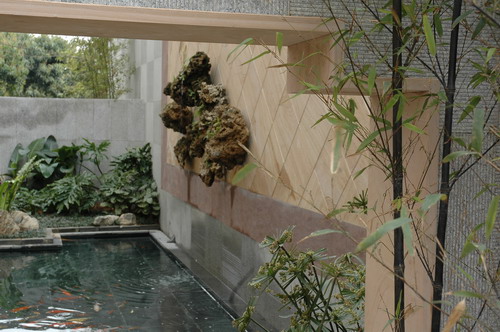 Pangaoshou was among the first batch of company's to be awarded China Time-honored Brand status. According to a report from China's Brand Research Center, the brand value of Pangaoshou was ranked 28th in the Top 100 Most Valuable China Time-honored Brands. Pangaoshou's Traditional Chinese Medicine Culture and the 'secret formula' for Pangaoshou herbal tea have both been listed on the state-level intangible cultural heritage register, which make Pangaoshou the only pharmaceutical manufacturer in China with two entries on this list.
Pangaoshou will always focus on developing the field of cough-relieving medications and be committed to becoming the brand leader in respiratory TCM. Pangaoshou will increase people's awareness of the brand through innovation in fields of technology, management, marketing and corporate culture. Adhering to its traditional values of benevolence and helping the people, Panshaoshou will continue to be a brand that promotes "health, happiness and longevity".

(Translator: Michelle Wang; Editors: Simon Haywood, Olivia Yang, Monica Liu)