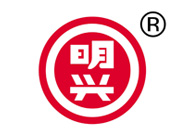 Guangzhou Baiyunshan Mingxing Pharmaceutical Co., Ltd. (Mingxing) is a China Time-honored Brand, High-tech Company located in Guangdong Province, and an integral part of Guangzhou Pharmaceutical Holdings Limited (GPHL) and Guangzhou Pharmaceutical Company Limited. The company was established in 1900. Mingxing has developed for over 100 years from several individual pharmaceutical workshops, like the original "Lijixuan", "Liangpeiji", etc. to a comprehensive pharmaceutical enterprise who is able to produce small dose injections, freeze-dry powder injectors, tablets, capsules, oral solutions, granules, crude drugs, medical apparatus and instruments (dialysis agent), etc. As one of the top 500 pharmaceutical companies in China, it has not only obtained national GMP certification but also won many titles at provincial and national levels. "Mingxing" is a famous Cantonese brand.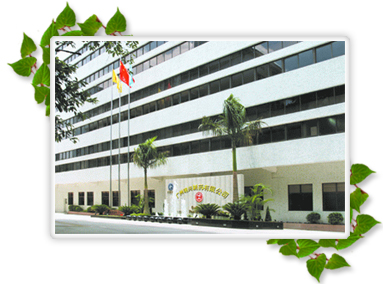 The company, with a total floor area of 12,196 sq.m. and total built up area of 26,300 sq.m., consists of two in-house plants (an injection plant and oral solution plant) and seven external plants (Yangchun Oral Solution Plant, Conghua Crude Drugs Plant, Lishui Plant, Nancun Pre-treatment Plant, Nancun Nake Plant, Science City Freeze-dry Plant and Science City Biochemistry Plant). There are over 600 employees and more than 300 technicians currently working in these plants.
The manufacture and management of Mingxing strictly complies with Good Manufacture Practice (GMP) guidelines. It utilizes sophisticated production equipment and advanced productive technology to ensure leading technology and stable quality, as well as monitoring products strictly through a multitude of modern testing methods. With the aim of improving competitiveness in the core market, the company continues to develop high-tech bio-pharmaceutical projects, research projects on the modernization of traditional Chinese medicine and a sustained-release preparation project, which upgrades the company's earlier propositions.

Mingxing's main products are a modern pure Chinese medicine preparation Qingkailing (injection, capsules, oral solution, granules), Matrine Injection, Compound Diclofenac Sodium Chlorphenamine Maleate Tablets as a good remedy for a cold (Ganmaotong), Yadanzi Youru (injection & oral emulsion), Vincristine Sulfate (freeze-dry powder injector) for injection, Asparaginase (freeze-drying) for injection, injection & capsules, nitroglycerin injection of Cancer Chemotherapeutic Dewei (clodronate disodium), Xiaozhiling tables (treating piles), Xinmaining tablets, Compound Hairy Holly and Aluminium Clofibrate Tablets (treating stroke), bicarbonate powder & water aqua of hemodialysis agent (Mingxing Nake), etc.

Compound Diclofenac Sodium Chlorphenamine Maleate Tablets created by Mingxing enjoys leading brand awareness, reputation and market share among its peers; and is a China Famous Brand. Mingxing Qingkailing products are known among the Top 10 Famous Brands of the Chinese Pharmaceutical Industry, etc. Matrine Injection was one of the ten promoted projects in national TCM research achievements in 1998, and was awarded with a National New Product certificate by the State Economic and Trade Commission in 1999.

(Translator: Michelle Wang; Editors: Simon Haywood, Olivia Yang, Monica Liu)