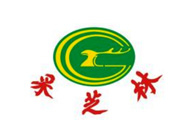 Family of Traditional Chinese Medicine, Century of Industrial Glory

Guangzhou Caizhilin Pharmaceutical Company Limited (Caizhilin, formerly known as Guangzhou Traditional Chinese Medicine Company), a wholly-owned subsidiary of Guangzhou Baiyunshan Pharmaceutical Holdings Co. Ltd (which has gone public in Hong Kong and Shanghai Stock Markets) listed under Guangzhou Pharmaceutical Holdings Limited (GPHL), is a large drug supply company responsible for wholesale, retail and production. As a national leading traditional Chinese medicine (TCM) company, it is also one of the top 500 companies in Guangdong and a key member unit of the Business Sector of GPHL. During year 2011-2015, it had achieved a turnover of 5 billion RMB with annual cumulative growth up to 16%, far higher than the industry average growth rate. With a history of more than 200 years, Caizhilin, founded in 1806 (the 11th year of Emperor Jiaqing's reign of the Qing Dynasty), is a flagship brand within the field of TCM as well as the China's Time-Honored Brand nationwide.

Caizhilin has established a network of traditional Chinese medicine purchase and sales, distribution, retail chain, medical units and e-commerce using Guangdong as a hub to reach out to the whole of China. It implements integrated operation from raw material purchase to processing, increasingly improving the production line and core competences. It has nine subsidiaries across China, including Guangzhou Caizhilin Pharmacy Chain Store, Guangzhou Caizhilin Beishan Medicine Limited, Guangzhou Traditional Chinese Herbal Decoction Pieces Manufacturer, Guangzhou Aoma Medical Equipment Limited, Heilongjiang Forest Industry & Guangzhou Pharmaceutical Herbal Medicine Development Limited, Shandong & Guangzhou Pharmaceutical Herbal Medicine Development Limited, Ulanqab & Guangzhou Pharmaceutical Herbal Medicine Development Limited, Jingyu & Guangzhou Pharmaceutical Herbal Medicine Development Limited and Fengshun & Guangzhou Pharmaceutical Herbal Medicine Development Limited.


Constant Upgrade of Additional Value of Business Service
Caizhilin has a wide business scope consisting of wholesale of Chinese and western patent medicine, wholesale (and purchase) of traditional Chinese medicinal materials, wholesale of Chinese herbal pieces, medical diagnosis, wholesale of monitoring and treatment equipment, sales of licensed medical devices, and wholesale of chemical products (including dangerous chemicals). It sells more than 12,000 types of products and acts as the sole agent of American Ginseng in South China.

Caizhilin has introduced and fully implemented the drugstore trusteeship in the end user market. It is further developing logistical services and executing the drugstore trusteeship model across Guangzhou. By means of advanced technology and devices, it helps hospitals establish the informatization process, reduce drug costs, ensure patients' rights of drug use and advance the intelligent management of drug logistics.

Caizhilin is committed to taking the lead in the era of internet, TCM and health. In line with the "Internet Plus" strategy, Caizhilin implements the chain management mode of "Famous Store, Famous Medicine and Famous Doctor" with its brand influence as a China's Time-honored Brand, starting a new chapter for the industry.

On the one hand, Caizhilin has become the first chain medical retailer to hold the Medical Practice License in Guangzhou, marking that the drugstore has become a place offering medical services and care rather than the traditional means of business fulfilling prescriptions written by offsite doctors for customers,.

On the otheer, Caizhilin is the first medical company to provide an online TCM prescription service over the WeChat Platform. Every prescription has to be reviewed by three parties—prescription practitioner, quality inspector, and pharmacist, fully ensuring the safety, quality and reputation of the service.

Apart from that, Caizhilin has cooperated with many e-commerce platforms such as Tmall, Suning and JD.COM as well as Sendtou, the first offshore health e-commerce platform to offer consumers a comprehensive online and offline service.

Guaranteed Quality and Reputation

Caizhilin has made it its mission to advance the cause of human health. For more than 200 years, in the name of State-owned Traditional Chinese Medicine, it has accomplished a lot in the fields of quality system construction, TCM tracing, talent training of TCM, manufacturing of Chinese herbal decoction pieces and TCM research.

In terms of quality system construction, the business is goverened by the ethos of Standardised Management, Quality Commitment, Customer First and Integrity, as well as an excellent pharmaceutical quality management system. As one of the first companies to have been approved by China's new Good Supply Practice of China Food and Drug Administration, Caizhilin has actively carried out the construction of a TCM traceability system, ensuring the quality and safety of different phases including planting, purchasing, manufacturing and point of sales.

In terms of develoments in the field of TCM, for 60 consecutive years, Caizhilin has played a guiding role in the production and management of traditional Chinese medicinal products in Guangzhou. Its director and deputy director pharmacist are nationally well-known and the president acts as the chairman of the TCM branch of Guangzhou Pharmaceutical Profession Association. It has cultivated a lot of talents in TCM research. In addition, it has established elite teams within the medicine's processing, conservation, storage, making, identification and marketing departments, of which qualified pharmacists account for over 80% of the staff.      

In the field of Chinese herbal decoctions, Caizhilin's subsidiary Guangzhou Traditional Chinese Herbal Decoctions Manufacturer is not only a manufacturer certified by the State Administration of Traditional Chinese Medicine of the PRC to deal with toxic substances, but also South China's largest and only one state-owned enterprise that is qualified to use toxic substances to produce Chinese herbal decoctions in Guangdong.

As the national standard setter in this regard, the enterprise acts as a benchmark for the processing techniques of modern and traditional Chinese herbal decoctions, which is also one of the first Chinese herbal decoction manufacturers approved by Good Manufacturing Practices (GMP).

With over 800 varieties of TCM materials produced every year, it mainly produces and sells various traditional Chinese herbal decoction pellets, ginseng, health soups, tea bags and traditional tea. Its processing technique of pilose antler has been recorded in the list of Guangdong Lingnan TCM Cultural Heritage. The Manufacturer also holds contracts for the prescription packaging, processing and testing at provincial and municipal hospitals.

Besides, it has established the Key Engineering Research Center in Guangzhou—Test Center of Chinese Medicinal Materials (herbal decoction pellets). Holding so many patents in Chinese herbal decoctions, Caizhilin has undertaken over a dozen big scientific projects at municipal, provincial and national level and been awarded the first prize in the Guangdong Science and Technology awards.


Inheritor of TCM Culture

Caizhilin has gained a reputation within the TCM industry, for which it has been awarded the status of China's Time-honored Brand by the Ministry of Commerce and has become the first and only one drug retailer ever to have been granted this title in Guangdong. The TCM culture promoted by Caizhilin has been regarded as one of the key intangible cultural heritages of Guangzhou and Guangdong.

Now, with the first large TCM Industry Park having been officially opened, Caizhilin has opened a TCM Cultural Museum on site. The Museum is divided into several sections, including Rare Chinese Herbs, the processing cultures in TCM, Old Time Stores, Forest and Ocean Themed Biological Medicine, Animal Bones, and TCM Effects and Identification. There are more than 5,000 kinds of specimens on display. In 2015, the Caizhilin TCM Cultural Base was recognized as Science and Technology Popularization Center in Guangzhou.  

Awarded Multiple Titles

Caizhilin has garnered a lot of acclaim in recent years, being cited as one of the "Top 500 Enterprises in Guangdong" during 2013 and 2014, "Top 10 Enterprises of Guangdong TCM Cultural Construction" of the year 2013, "Trustworthy Company of Guangdong" for 28 consecutive years, "National Advanced Unit of TCM System", "Grade A Tax-payer", "Member of Guangdong Integrity Convention" and "2013 Top 100 Most Popular Guangzhou Brands".

Their decoction pellets has been included in the top 10 Guangzhou Souvenirs, and the Caizhilin pellets, health soup base, herbal flakes and tea bags enjoy tremendous popularity across Guangdong Province.
(Translator: Cheryl Ma; Editors: Simon Haywood, Olivia Yang, Monica Liu)