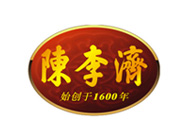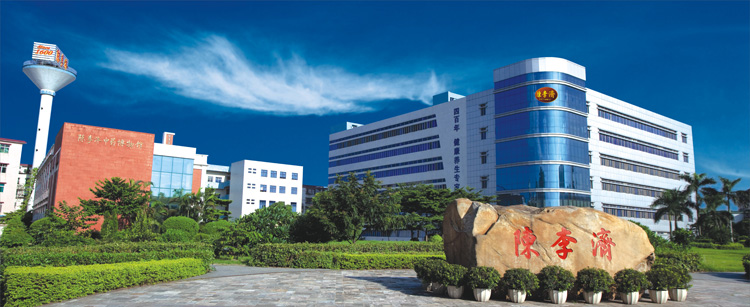 Guangzhou Baiyunshan Chenliji Pharmaceutical Factory Co., Ltd (Chenliji) is a part of Guangzhou Pharmaceutical Holdings Limited (GPHL) and the wholly-owned subsidiary of Guangzhou Baiyunshan Pharmaceutical Holdings Co., Ltd. (HKEX: 847; SHA: 600332), a listed company of GPHL. Chenliji is the oldest Guangzhou-based China Time-honored Brand as well as one of the major brands subject to GPHL's Great Southern Medical Branch.
Chenliji was founded in 1600 and operated in the area at that time known as Shuangmendi in Guangzhou (currently No. 194 Beijing Road). This pharmaceutical factory, co-founded by Cantonese businessmen Chen Tiquan and Li Shengzuo, was named as "Chenliji" in hope that Chen and Li would work together to save lives. Generations of Chenliji staff have perpetuated this philosophy and purpose, "to mastered the art of pharmacy, and been ready to save lives", and have been devoted to preparing traditional Chinese medicine (TCM) and developing new drugs, so this southern Chinese medicine-based pharmaceutical factory has been able to keep pace with the times. Once upon a time, wax-sealed balls, another form of pill capsules, created by Chenliji initiated the "capsule revolution" in China, making Chenliji's products in their wax ball container the symbol of Cantonese TCM.
In June 2008, Chenliji's TCM culture was listed as national intangible cultural heritage. In September 2010, it was verified as the world's oldest operating pharmaceutical factory by Guinness World Records. In 2011, Chenliji's trademark became a China Famous Trademark.
Over the past 400 years, Chenliji has developed four flagship medicine portfolios for treating orthopedic pain, gynopathy and gastrointestinal diseases, dealing with the problems of internal heat and a build up of toxic substances in the body. The brand's leading products include Zhuangyao Jianshen Wan (for kidney problems), Bupi Yichang Wan (fortifying the spleen and stomach), Wuji Baifeng Wan (for regulating menstruation), and healthcare products such as herbal drinks and cosmeceuticals.
In the future, Chenliji will strive to become a "strong national brand" with the goal of developing into a comprehensive TCM enterprise that offers Chinese patent medicines, healthcare products, food and cosmeceuticals, allowing South China's TCM culture to continue helping customers maintain their health.
Chenliji funded approximately 10 million RMB to build the first Lingnan-based TCM museum with the purpose of preserving the history of the manufacture of TCM and demonstrating the profound TCM culture.
Chen Tiquan and Li Shengzuo co-founded Chenliji in 1600. With a history of over 410 years, it was verified as the oldest operating pharmaceutical factory by the Guinness World Records team.
(Translator: Michelle Wang; Editors: Simon Haywood, Olivia Yang, Monica Liu)