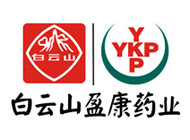 Guangxi Baiyunshan Yingkang Pharmaceutical Ltd. (Baiyunshan Yingkang) was established in 1960, and formerly known as the Guangxi Medical Institution and Pharmacy. It is a subsidiary of GPHL, a national high-tech enterprise as well as a corporate technology center in Guangxi.

Baiyunshan Yingkang is one of the first Chinese enterprises that developed and produced Jiang Ya Ling Pian, a treatment for high blood pressure. The WHO has led healthcare officials from more than 20 countries to visit the plant and highly recognized its effectiveness. The company has received a number of honors awarded by both Guangxi province and the state.

The company offers over 50 products in 12 dosage forms and owns 9 patents, including but not limited to Jiuwei Buxue Koufuye (oral solution for replenishing blood, national patent, Nanning City Technique and Patent Award), Sanwei Qingre Zhiyang Xiji (for dispelling internal heat and relieving itching, awarded a national patent), Wei C Yinqiao Keli (relieving cold, pioneering in this field and prepared its national production standards), Huatuo Feng Tong Bao (both pills and capsules, treating rheumatism and rheumatic arthritis, awarded a national patent), Huanggen Pian (pain relief, exclusive product, Award for a Guangxi Product with Technological Advancement in Healthcare), and Xuanning Caji (reating tinea, national patent, Award for a Guangxi Product with Technological Advancement in Healthcare).

Nowadays, Baiyunshan Yingkang is operating at a whole new level. With the support of the Group, it will help GPHL to become a leading company with sales exceeding RMB 100 billion joining the Fortune Global 500, and making greater contributions to patients' wellbeing.

(Translator: Michelle Wang; Editors: Simon Haywood, Olivia Yang, Monica Liu)