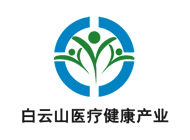 To respond to the government's call for encouragement and guidance of social capitals in establishing medical institutions, by the end of October 2013, Guangzhou Pharmaceutical Holdings Limited (GPHL) announced that it would be investing 5 billion RMB in the health care industry.

Officially incorporated in June 2014, Guangzhou Baiyunshan Healthcare Investment Limited (hereinafter referred to as GBHIL) is not only a wholly-owned subsidiary of Guangzhou Baiyunshan Pharmaceutical Holdings Co. Ltd—that went public in Hong Kong and Shanghai Stock Markets under GPHL, but also an investment operation platform for developing health care business of GPHL.

So far it has made successful investments in various health care projects such as Baiyunshan Hospital, and the 'Tibetan Health Care Castle' in Nyingchi amongst others.

Baiyunshan's Medical Strategy

GBHIL has proposed the strategy of 'One Goal, Three Breakthroughs and Six Systems'. With the single goal being to master health management, the firm aims to make breakthroughs in three areas including medical service, TCM health cultivation and modern elderly health care by establishing mature systems in six aspects—Resources, Technology, Brand, Talent, Internationalization and Performance.

GBHIL will introduce advanced medical management talent and technological expertise through setting up new companies, joint ventures and cooperation, and focus on three industries—medical services, TCM health cultivation and modern elderly health care based on differentiation and scale of development.

By improving and strengthening market positioning, it will create a new business model, foster diversified talent, increase the quality of technology and services and establish brand reputation.

According to the requirements of standardization and conglomeration, it is dedicated to realizing business expansion nationwide and becoming a leading medical investment management group in China, on a controllable and repeatable basis, by the end of 2020.  

To enter health care industry, GBHIL has mainly adopted the following methods: participation in shareholder reform of public hospitals and acquiring public hospital resources by merger and acquisition or joint venture; establishing new profitable hospitals like TCM health cultivation centers and modern elderly health care centers by cooperating with existing institutions and public hospitals; taking over large state-owned staff hospitals, TCM health cultivation centers and modern elderly health care centers.

Medical and Health Programs of GBHIL

1. Guangzhou Baiyun Mountain Hospital (GBMH)

As an integrated Grade I Level A hospital, GBMH, with 210 staff members, covers an area of over 7000 square meters providing 165 beds. It features ten specialized departments including Hand Surgery, Spine Surgery, Trauma Surgery, Joint Surgery, Internal Medicine, TCM, Rehabilitation, Gynecology, Radiology and Endoscopic Surgery.
GBHIL will expand GBMH into an integrated Grade III Level A hospital with 800 beds by increasing investment. Furthermore, with a newly built physical examination center, VIP center and rehabilitation areas, the new GBMH aims to become a hospital combining both Chinese and western styles characterized by TCM. This, as well as being an international TCM health care industrial base with medical care, rehabilitation, genetic testing and health management. In light of its technological advantages, it is dedicated to providing the public with professional and customized medical service and a health cultivation service.

2. Tibetan Health Care Castle in Nyingchi

Nyingchi Lulang International Tourist Town is Guangdong's key project for the support of Tibet. By attracting investment the Tibetan government plans to make Lulang a tourist town and tourist transport hub in southeastern Tibet. The Tibetan Health Care Castle in Nyingchi with a construction area of 34.2 Mu, has become, with GBHIL's investment, a key part of the Nyingchi Lulang International Tourist Town project.
(Translator: Cheryl Ma; Editors: Simon Haywood, Olivia Yang, Monica Liu)