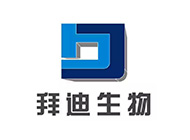 Incorporated on August 27, 2001 with registered capital of 131.6 million RMB, Guangzhou Baiyunshan Baidi Biotechnology Co., Ltd. (Baidi) is a subsidiary of Guangzhou Baiyunshan Pharmaceutical Holdings Co., Ltd. that has gone public on both the Shanghai and Hong Kong Stock Markets. Situated at the Wanbao Industrial Base, Zhongcun Town, in Guangzhou's Panyu District, it covers an area of 30.8 thousand square meters, with a built up area of 17 thousand square meters.

Baidi is known as a modern biomedical company that places emphasis on product development, production and sales. Focusing on the development and industrialization of vaccines, genetically engineering drugs and the related excipients, it has built up two biotechnological workshops equipped with advanced production facilities for nurturing, purification and lyophilization of genetic products and vaccines.

With 2100 square meters of floor space in its high spec research center, Baidi has various technologies including gene cloning and expression, animal and plant cell culture, protein separation and purification, transgenosis engineering, fermentation engineering, monoclonal antibody and detection kits. Its Guangzhou Baidi Biomedical Research Center is recognized as one of the key corporate research centers in Guangzhou, undertaking the industrialization of core scientific breakthroughs.

Baidi always believes that social responsibility and product quality are its top priorities. It is the company's mission to serve people with the best biotechnological products.

In the spirit of constant learning and driving development forward, Baidi is striving to make the company a first class pharmaceutical firm.

(Translator: Cheryl Ma; Editors: Simon Haywood, Olivia Yang, Monica Liu)