GPHL, Baiyunshan, and Kangmei Pharm donate items to Xi'an during lockdown
2022-01-11 22:46:59 GPHL GPHL
Since a wave of COVID-19 outbreak at the end of 2021, the Chinese city of Xi'an has been under a citywide lockdown. With the help of the Red Cross Society of China Shaanxi Branch and Shaanxi Charity Alliance, GPHL joined hands with Baiyunshan and Kangmei Pharmaceutical to donate and deliver supplies worth 5 million RMB to help Xi'an in response to the coronavirus outbreak. A departing ceremony was held at GPHL's Shennong Building on January 4th.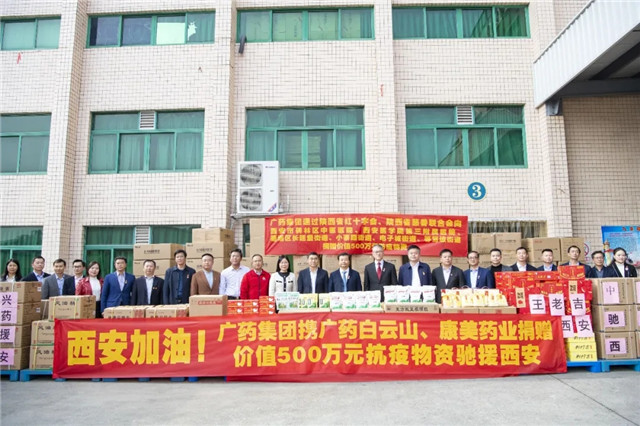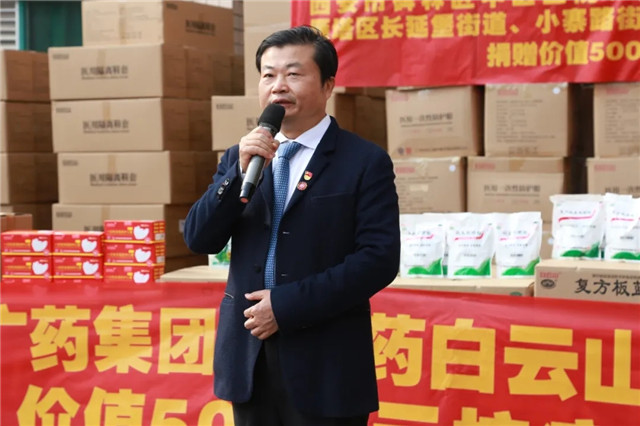 Li Chuyuan addresses the ceremony and announces the truck departure.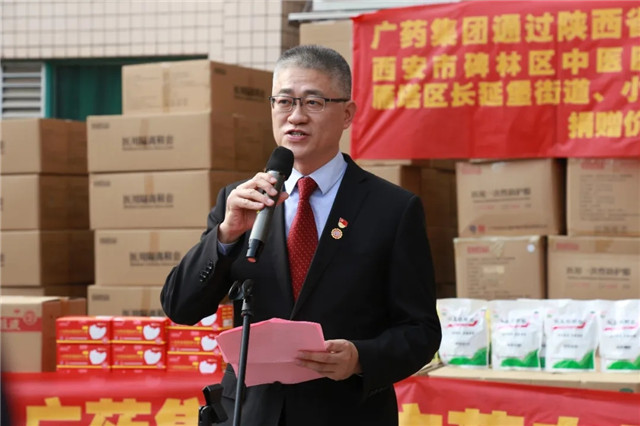 Yang Jun delivers a speech.
The relief supplies included much-needed medical supplies (e.g. N95 respirators, medical coveralls, and HOCI disinfectant), drugs (e.g. Baiyunshan Banlangen Granules, Bupleurum Granules, Antiviral Oral Liquid, and Qingkailing Capsules), and drinks (e.g. Wanglaoji herbal tea, Ciningji juice, and Lixiaoji lychee juice).
After arrival in Xi'an, those supplies will be sent to local hospitals and the most severely affected communities by the Red Cross Society of China Shaanxi Branch and Shaanxi Charity Alliance.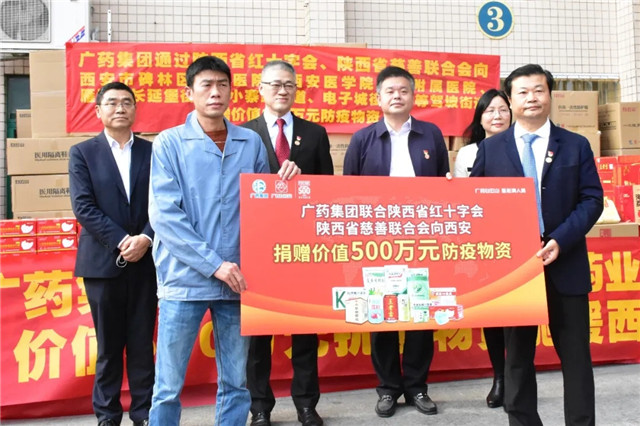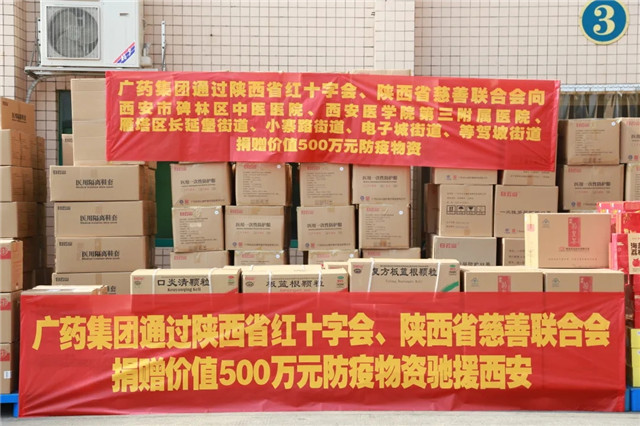 As an industrial leader, GPHL has donated drugs and protective supplies worth more than 20 million RMB to Hubei and Guangdong provinces of China, Iran, Benin, Fiji, etc. since the coronavirus outbreak began. So far more than 120 million COVID-19 items have been supplied by GPHL.

Since May 2021 saw the spread of the virus in Guangzhou, GPHL has offered help through its 3,175 volunteers, support high-risk and medium-risk areas with 2,320 employees, and made donations in nearly 250 activities. GPLH made medicine purchase services available to residents in lockdown communities by launching a Suikang Gouyao micro-program on WeChat and also organized nearly 100 employees to offer a 24-hour drug delivery service.
Authors: Monica & Michelle
Editors: Olivia & Jerry