We must be highly vigilant in the face of Omicron, says top expert
2021-12-25 18:26:14 Newsgd.com Newsgd.com
"The Omicron variant is highly infectious, but its pathogenicity and risk remain to be further studied. 72% of the new coronavirus cases in the United States are infected with Omicron. So, we must not take it lightly in the face of Omicron, and we must be highly vigilant."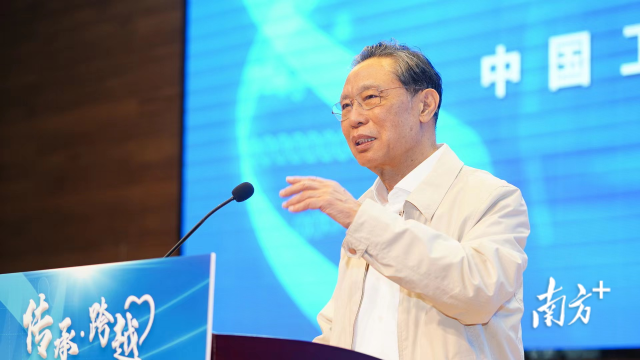 Zhong Nanshan. (Photo: Nanfang Daily)
Zhong Nanshan, an Academician of Chinese Academy of Engineering, made the latest judgment on Omicron at the 20th anniversary of the establishment of Guangzhou CDC and the Forum for Public Health on December 23.
At present, Omicron is spreading rapidly, Zhong added: "It took 2 months for Delta to become a mainstream strain from being discovered. The Omicron strain was discovered in October this year. It is expected that the number of infections will continue to increase."
Where did Omicron come from? Gao Fu, Director-General of Chinese Center for Disease Control and Prevention, put forward three hypotheses at the forum.
1.Omicron may have derived from patients infected with HIV, and the transmission back and forth between patients resulted in relatively chronic infection due to the decline in immunity.
2.The novel coronavirus may have in a certain place entered an animal and evolved, which was later infected by humans.
3.The virus may have existed for a long time, however, was never discovered previously due to lack of detection capabilities.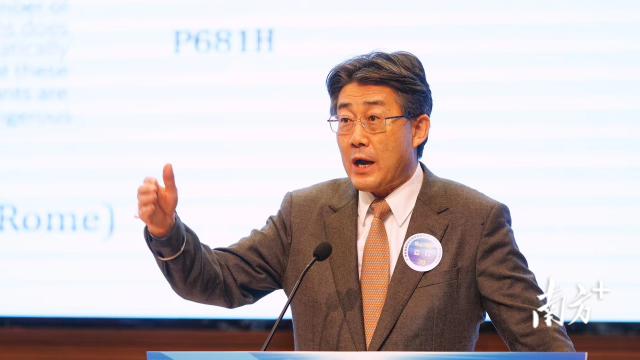 Gao Fu. (Photo: Nanfang Daily)
WHO on December 23 reminds: "The rapid emergence of the Omicron variant is a stark reminder of the ongoing threat posed by the evolution of the COVID-19 pandemic and reinforces the critical need to achieve high levels of immunization coverage in all countries, including in highly vulnerable populations, in a timely manner."
In the face of the constantly mutating coronavirus, does vaccination still have a protective effect? Zhong Nanshan said that the domestically produced vaccine is effective against Delta virus, and its effectiveness in preventing severe illness has reached 100%.
Gao Fu pointed out that vaccination is not only used to prevent infection, but also to prevent morbidity and transmission. "Now, it seems that the protective effect against mutant strains will see a reduction, but it still works for reducing critical illness and mortality."
Author | Hannah
Editor | Nan, Will, Jerry