Who We Are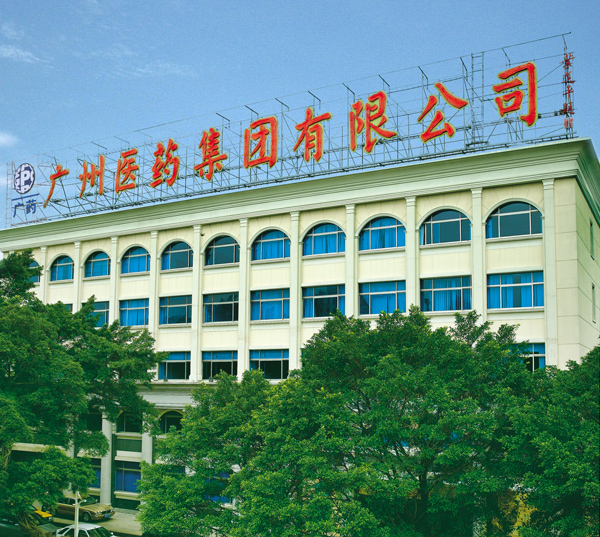 The headquarters of GPHL is located in the beautiful scenic spot of Shamian in Guangzhou.
Guangzhou Pharmaceutical Holdings Limited (GPHL) is a wholly state-owned enterprise authorized by Guangzhou municipal government to operate state-owned assets. GPHL is dedicated to the research and development of Chinese patent medicine, Chinese herbal medicine, chemical pharmaceutical raw materials and preparations, biological medicine and healthcare products, and to pharmaceutical logistics and distribution and healthcare service.
As a large enterprise winning the municipal government's key support for development, GPHL integrates the research, manufacturing and trading of medicine. It consists of one public company, namely Guangzhou Baiyunshan Pharmaceutical Holdings Co., Ltd., which is listed both at the Stock Exchange of Hong Kong Limited (H-Shares) and the Shanghai Stock Exchange (A-Shares), and around 30 subsidiaries.
With a history of 419 years, GPHL has ranked first on the list of the China's top 100 Pharmaceutical Companies for seven consecutive years since 2012 and ranked 165th on the list of China's Top 500 Enterprises in 2018. The group achieved a sales revenue of over 100 billion yuan in 2017 and 116 billion yuan in 2018, making it the second state-owned enterprise in Guangzhou to record such an achievement.

Established in 1600, Chenliji Pharmaceutical Factory, is known as the "World's Oldest Operating Pharmaceutical Factory" affiliated to GPHL and has been widely recognized as a leading China's Time-honored Brand pharmaceutical enterprise in southern China.
Li Chuyuan, Party Secretary and Chairman
Our Character
Patriotic Enterprise
GPHL, with its headquarters located in the cradle of Chinese revolutions in contemporary and modern times, has been a staunch supporter of CPC. It had produced a galaxy of revolutionaries, such as Yang Yin, a leader of CPC in early days, advocate and organizer of Guangzhou Uprising and member of the Standing Committee of the Political Bureau of the CPC Central Committee, Li Langru, Captain of Guards for Sun Yat-sen, and Xiang Xiuli, one of the 100 role models who have made great contributions to China since its founding with their touching deeds. Besides, Wanglaoji Herbal Tea once cured Lin Zexu and Mao Zedong of their diseases, making it a household name.
To pass on the spirit of patriotism, GPHL organizes events in honor of revolutionary martyrs and Xiang Xiuli, and Shennong, the discoverer of medicine in the Chinese myth. GPHL has built a new and innovative model of CPC development, focusing on the scientifc development of the enterprise, taking into consideration the characteristics of traditional Chinese medicine enterprise, and integrating inheritance and innovation in corruption-free administration, service-oriented CPC organizations and CPC operation patterns, which has been promoting and innovating the scientifc development of both CPC and GPHL.

In recent years, both the CPC Committee of Guangzhou Baiyunshan Pharmaceutical General Factory and Baiyunshan Hutchision Whampoa Pharmaceutical Ltd. have been listed as the "National Model Grass-root Party Branch" and "Excellent Grass-root Party Branch of Guangdong".

GPHL's Party building mode of "one principal line, two integrations, three Supports" has been listed as the "Top 10 party Building Brands of Guangdong". While the CPC Committee of Guangzhou Wanglaoji Pharmaceutical Co., Ltd. has been listed as the "Excellent Grass-root Party Branch of Guangzhou", and the CPC Committee of Chenliji Pharmaceutical Factory has been listed as the "Model Grass-root Party Branch of Guangzhou".

Since 2005 GPHL has undertaken a campaign to reclaim expired medicine allowing residents to replace expired medicine with new medicine for free at designated drugstores.
GPHL encouraged Party members to take a pioneering role in poverty reduction projects to Tibet by launching 10-hectare GPA planting center of salvia miltiorrhiza and ganoderma and establishing Guangzhou Baiyunshan Pharmaceutical Holdings Tibetan Health Castle. GPHL provided Meizhou villagers with poverty relief and help them achieve a better quality of life by creating a Mesona chinensis plantation. In Meizhou, GPHL also constructed Wanglaoji's first ingredient extraction center and the Caizhilin Chinese medicine industrialization service center, creating at least 800 jobs for local people and helping boost the local economy.
At the end of 2018, under Guangdong and Guangzhou governments' leadership, GPHL mapped out Plan 136 aiming to help develop the roxburgh rose lozenge industry in Guizhou. With the entire Group's R&D expertise, we developed soft drink and lozenges under the brand name of Ci Ning Ji in only 98 days. On March 18, Guizhou's provincial government and GPHL signed an agreement on a comprehensive strategic partnership and launched new products as the achievement of GPHL's plan.
The Wanglaoji Charity Fund of RMB 182.8 million set up by Wanglaoji Health has taken an industry leading stance, donating money and supplies to bring relief to disaster-stricken areas, such as Ya'an, Ludian, Wenchuan, Yushu and Yiliang, and preventing and controlling H7N9, bird flu and other diseases. Total donations have exceeded 1 billion RMB.
Long-lasting Enterprise

GPHL is a well-established enterprise with over 400 years of history. It boasts ten century-old subsidiaries, namely Guangzhou Chenliji Pharmaceutical Factory, Guangzhou Zhongyi Pharmaceutical Co., Ltd., Guangzhou Jingxiutang Pharmaceutical Co., Ltd., Guangzhou Caizhilin Pharmaceutical Co., Ltd., Guangzhou Wanglaoji Pharmaceutical Co., Ltd., Guangzhou Xingqun Pharmaceutical Co., Ltd., Guangzhou Qixing Pharmaceutical Co., Ltd., Guangzhou Pangaoshou Pharmaceutical Co., Ltd., Guangzhou Mingxing Pharmaceutical Co., Ltd. and Guangzhou Guanghua Pharmaceutical Co., Ltd..
On top of those ten enterprises, Guangzhou Baiyunshan Hejigong Pharmaceutical Co., Ltd. and Jianmin Pharmacy have been known as China's Time-honored Brands. It also boasts six state-level intangible cultural heritages, namely Xingqun Xiasangju Granules, BYS Dashen Kouyanqing Granules, Wanglaoji Herbal Tea, Chenliji traditional Chinese medical culture, Pangaoshou traditional Chinese medical culture and preparation process of Zhongyi Baozitang Baoying Compound.

It possesses ten Chinese well-known trademarks, namely GPHL, Baiyunshan, Wanglaoji, Chenliji, Zhongyi, Kangzhiba, Pangaoshou, Tianxin, Hejigong and Qixing. The brand value of Wanglaoji reaches 108 billion RMB, the No.1 beverage brand in China, while the brand value of Baiyunshan is estimated to be 28.3 billion RMB, ranking the frst among medical brands in China. Chenliji has been recognized as the "World's Oldest Operating Pharmaceutical Factory" in the world by Guinness World Records.

GPHL has dedicated itself to the promotion of traditional Chinese medical culture by establishing such museums as Chenliji Museum, Shennong Caotang Traditional Chinese Medicine Museum, Wanglaoji Herbal Tea Museum and Caizhilin Traditional Chinese Medicine Museum. Among them, Shennong Caotang has been awarded the honor of National Popular Science Base, National Educational Base of Traditional Chinese Medical Culture and Guangzhou Education Base for Fighting Corruption and upholding Integrity, while Chenliji Museum has been listed as the National Base for the Promotion and Education of Traditional Chinese Medicine. GPHL has been listed as the Candidate of Corporate Culture Development Model in Guangdong.

In 2018 GPHL's time-honored brand Wanglaoji launched the first overseas Chinese herbal tea museum in New York. In April 2019, the team opened a herbal team museum in Tokyo, which marked the true internationalization of the Guangzhou brand.

Innovative Enterprise

Innovation is critical to future success. With such a belief, GPHL has been active in exploring the blue sea. So far, it possesses eight national research institutes, two post-doctoral research stations, one national technological center, two key high-tech companies supported by the National Torch Plan, four provincial technological centers, seven provincial engineering technological centers and 16 provincial high-tech companies.
It boasts 359 effective invention patents, two Second Prize of the National Science and Technology Progress Award, one Second Prize of National Technological Invention and close to 30 provincial prizes for science and technology. Under the guidance of Dr. Ferid Murad, the "Father of Viagra", China's first "Viagra"—Baiyunshan "Jinge" developed by GPHL was launched in 2014, bringing an end to China's heavy dependence on imported drugs for ED(Erectile Dysfunction).

GPHL has hired seven high-level talents, including Dr. Zhai Yifan, a member of the fourth innovation teams of Guangdong, bringing to GPHL the Category 1.1 of original targeted personalized anticancer drugs. At present, GPHL has been engaged in the research of 11 new drugs of Category One.
GPHL has been an active partner of famous multi-national corporations so as to develop the international market and make known high-quality made-in-China products. Guangzhou Pharmaceutical Co. Ltd., the forerunner of commercial business in GPHL, is the joint venture of GPHL Baiyunshan Pharmaceutical Factory and Walgreens Boots Alliance, the frst world-class pharmaceutical company whose core business lies in pharmacies.
Guangzhou Baiyunshan Hutchison Whampoa Pharmaceutical Compary Limited, the key enterprise responsible for the business of South China medicine in GPHL, is the joint venture of GPHL and Hutchison Whampoa, a Fortune 500 company. GPHL has been a strategic partner of such Fortune 500 companies as Siemens, Ali Health, Boehringer Ingelheim and Time Medical in medical device, e-commerce and massive health industry.
It also partners with China Silicon Valley to bring into China the innovative ideas and technologies from the Silicon Valley. In terms of product export, Wanglaoji Herbal Tea has been sold to over 60 countries and regions around the globe, and Huatuo Zaizao Pills have been the Chinese patent medicine with the largest export volume for years on end.
GPHL will seize new opportunities arising during the process of China's continued reform and opening up. It will adopt a people-oriented, fashion-led, technology-supported, core culture. It will continue to demonstrate excellent management in its global expansion strategies. Primarily based on scientific management, risk control and innovation drivers, GPHL develop its core businesses Grand Southern TCM, Grand Health, Grand Commerce and Grand Medical Treatment as well as its e-businesses, finance and medical apparatus. By 2020, GPHL will become a world-leading enterprise and be listed in the Fortune Global 500