Deputy heads of National Administration of Traditional Chinese Medicine visit GPHL
2020-08-26 11:56:42 GPHL GPHL
On August 10th, a group led by Sun Da, deputy head of China's National Administration of Traditional Chinese Medicine (NATCM), and Zhu Haidong, deputy head of NATCM's Office for Hong Kong, Macao & Taiwan Affairs, visited GPHL's subsidiaries Guangzhou Baiyunshan Zhongyi Pharmaceutical Company Limited (Zhongyi) and Guangzhou Baiyun Mountain and Hutchison Whampoa Ltd (BMHW). The group was accompanied by Xu Qingfeng, Director-General of the Traditional Chinese Medicine Bureau of Guangdong Province. They received a warm welcome and reception from GPHL chairman Li Chuyuan and executives.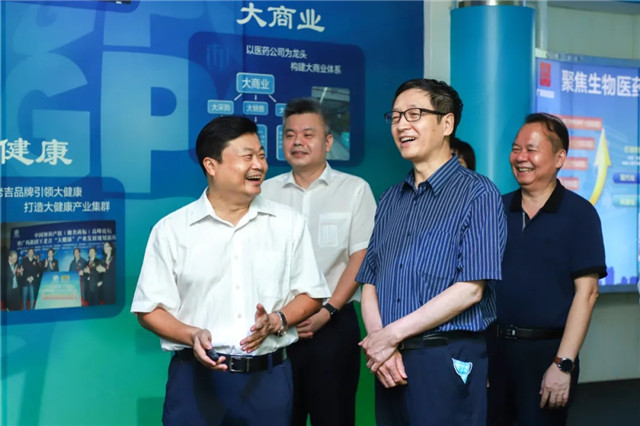 Li Chuyuan shows GPHL's performance to Sun Da.
In the morning, Li Chuyuan made a report at Zhongyi, highlighting GPHL's achievements in implementing the 'trendy TCM' strategy, building an open community for TCM industry in the Guangdong-Hong Kong-Macao Greater Bay Area and maintaining the supply chain for COVID-19 containment.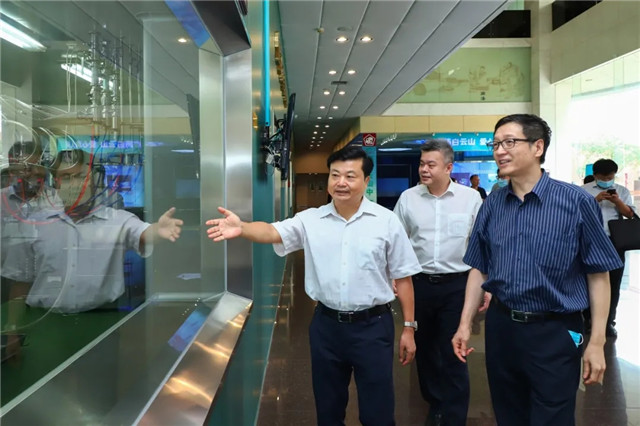 Li Chuyuan accompanies Sun Da to inspect production lines at Zhongyi.
Sun acknowledged GPHL's achievements and its efforts made to revitalize time-honored brands and innovations. He also reaffirmed his hopes that GPHL can contribute to TCM's compliance with modern and international standards, and make TCM more understandable and accessible to the public.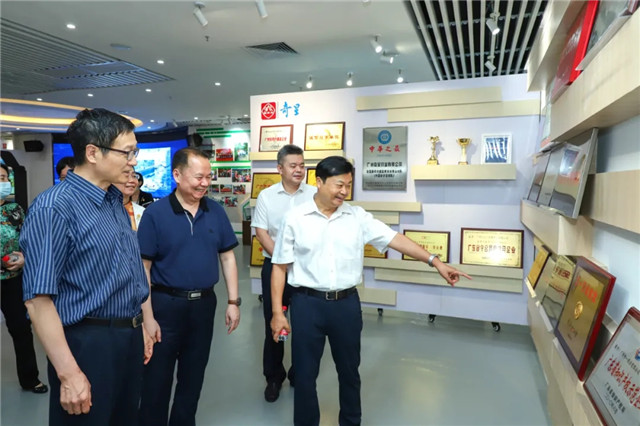 Li Chuyuan shows the visiting group the awards received by Zhongyi.
In addition, Sun also visited Zhongyi's production line for Xiaoke Wan (a treatment of diabetes) and learned about the pharma company's production environment, employees' compensations, and modernized production and technologies.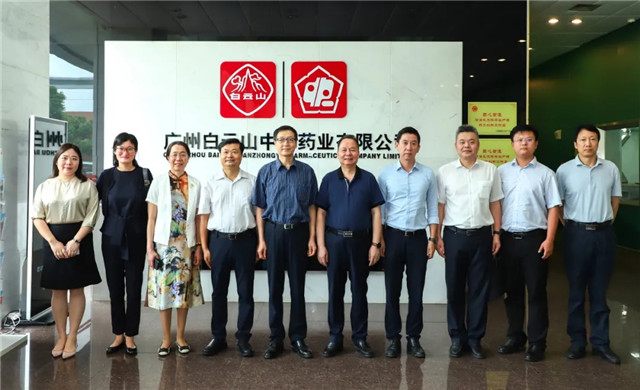 Guests pose for a group photo at Zhongyi.
On the afternoon of the day, a group led by Yu Yanhong and Sun Da, deputy heads of NATCM visited BMHW. At BMHW, GPHL's vice general manager Liu Juyan reported GPHL's research findings. Guangzhou Baiyunshan vice general manager Zhang Chunbo gave a presentation on GPHL's research and sales headquarters project which is under construction at the Guangzhou International Bio Island, concept and implementation of Trendy TCM, and sales and development of flagship products. BMHW general manager Xu Ke provided information about BMHW's operation and growth.
Afterwards, the NATCM group went to the Shennong Caotang Museum and paid visits to the exhibition of GPHL's fight against COVID-19 and the Wang Lao Ji Herbal Tea Museum.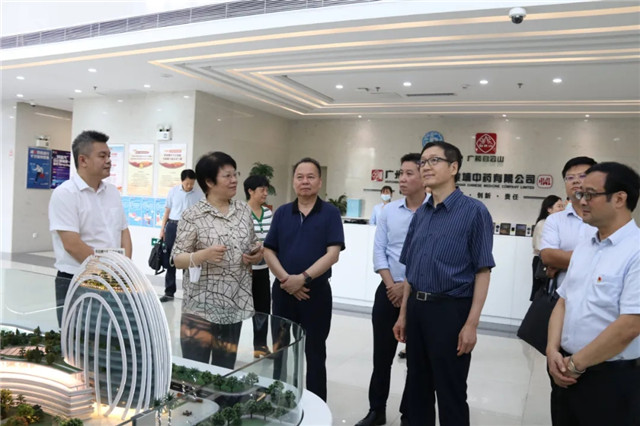 Vice GM Liu Juyan makes a report on GPHL's research findings to Sun Da and the group.
The visiting group attends a meeting at BMHW.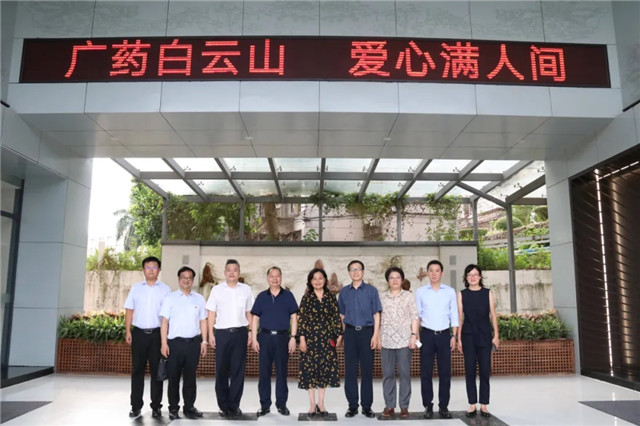 Guests pose for a group photo at GPHL.
Authors: Monica & Michelle
Editors: Olivia & Jerry