Can you catch COVID-19 from frozen or chilled food?
2020-08-25 16:07:06 Newsgd.com Newsgd.com
Cold chain products once again came under the public spotlight after coronavirus was found on imported frozen meat and seafood in many cities across the country. Can we catch COVID-19 from frozen or chilled food? Is it safe to buy and consume cold chain products?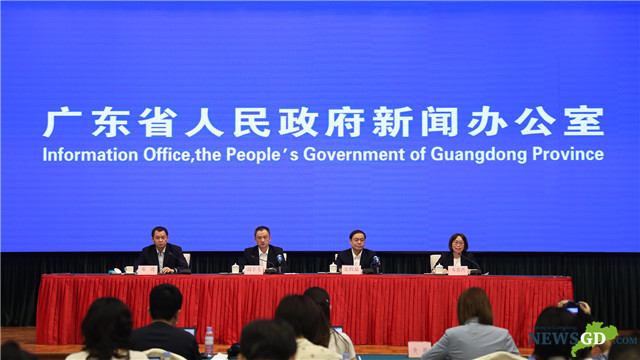 Officials and experts from the province's health commission, CDC and market supervision department answered these questions at a press conference held in Guangzhou today (August 16), 2020.
In response to the latest epidemic prevention and control situation, Guangdong will strengthen the monitoring of fever clinics, hospitals and pharmacies, said Duan Yufei, director-general of the Health Commission of Guangdong Province.
Also, risk monitoring will be conducted on key venues like supermarkets and cold chain food suppliers. The province will strengthen the control of the risk of imported COVID-19 from high-risk areas in China and from overseas.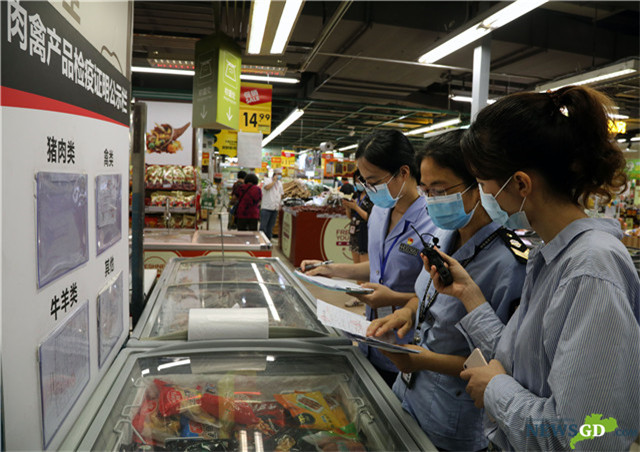 Law enforcement officers inspect meat products in a supermarket. (Photo: Wu Weihong)
After a supermarket worker was tested positive for COVID-19 in Shenzhen two days ago, the province conducted nucleic acid tests on all the supermarket's staff, products and environments in all its stores in the province, especially imported frozen meat and aquatic products. As of 8am, August 16th, 9,989 tests have been conducted, 9,713 results have been received, all, except the two asymptomatic cases reported on August 14th were negative.
According to Meng Jiaomeng, head of the province's administration for market regulation, the province will have all cold chain related personnel, products and environments tested for COVID-19 and strengthen the traceability system for frozen products.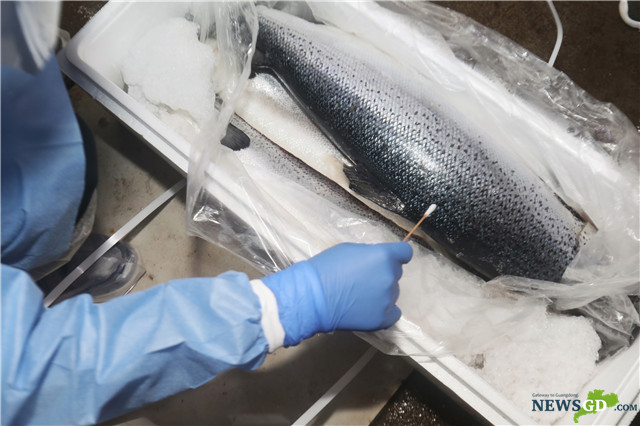 A staff member takes a sample from a frozen salmon in an aquatic products wholesale market in Shenzhen. (Photo: Zhu Hongbo)
Deng Huihong, head of the province's CDC, pointed out that there is currently no scientific evidence suggesting that food is associated with transmission of the COVID-19 virus according to the World Health Organization. Even if there is virus on the food, it will be killed through cooking.
According to Deng, residents should wear disposable gloves when purchasing frozen foods and try to avoid direct contact with their hands; and it is recommended to use WeChat and Alipay to pay as much as possible to reduce the use of cash.
When preparing food, it must be washed carefully before processing, and water splashes must be prevented during washing; it must be cooked thoroughly in normal cooking temperature; raw and cooked foods should be separated; after finishing the cooking, clean and disinfect the containers, kitchen utensils; avoid touching your mouth, eyes, and nose with dirty hands during cooking.
Author | Will & Monica
Editor | Jerry & Keane