GPHL makes donations to support military flood-relief efforts
2020-07-31 16:31:27 GPHL GPHL
Since the flood season began in June, a total of 433 rivers, as well as major lakes like Dongting, Poyang and Taihu, have risen beyond their warning levels, according to a release by the Ministry of Water Resources (MWR) on July 13. As many as 33 rivers have risen to their highest levels in history.
Veteran soldier volunteers help consolidate a flood embankment on the Changjiang River in Poyang County, east China's Jiangxi Province, July 18, 2020. After obtaining permission from local flood control task forces, the veteran soldier volunteers have been working as reinforcements on a river embankment. At a temporary evacuee shelter where they are based, the volunteers also look after the elderly and children while helping with sanitation work in the place. (Xinhua/Wan Xiang)

The Ministry of Emergency Management said since June the average rainfall has broken a record which has stood since in 1961, and 141 people have perished or are missing, with economic losses at around 60 billion yuan (8.57 billion U.S. dollars).
Chinese president Xi Jinping on July 17 chaired a leadership meeting on the flood control and relief work. Xi stressed putting people's lives and property first and taking more forceful measures to do a good job in flood control and relief work.
On July 30th, GPHL's subsidiaries, Guangzhou Huacheng Pharmaceutical Factory (HCPF), Guangzhou Wanglaoji Health Industry Co., Ltd. (Wanglaoji Health) and Baiyunshan He Ji Gong Pharmaceutical Factory (He Ji Gong), donated supplies to flood-stricken Ezhou in Hubei province. HCPF chairman Chen Zhizhao and Chief of Staff Ma Fei from Unit 75310 of the People's Liberation Army attended the donation ceremony.
GPHL provided service personnel with necessary supplies, such as the Antiviral Oral Liquid, Compound Ganmaoling Pills and Pithecellobium Anti-inflammation Pills produced by HCPF; Rendan (heatstroke relief) produced by Wanglaoji Health; and Essential Balm and Compound Dexamethasone Acetate Cream produced by He Ji Gong.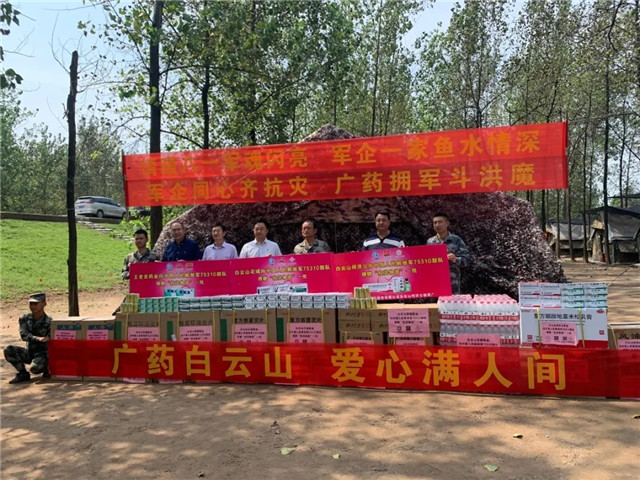 The commander expressed his gratitude towards GPHL as those supplies are especially useful in the face of sudden floods and extreme weather.
"At this critical time, the commanders and soldiers stay in the flood-affected region to assist people and their property in many ways, including rescue efforts. As a company, we are obligated to do what we need to", said Chen Zhizhao.
Sticking to the commitment of 'love for the world', GPHL has always given back to society, such as making donations to help communities in need.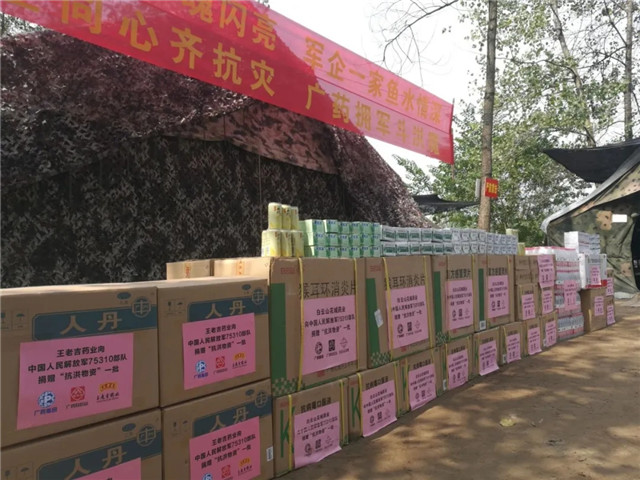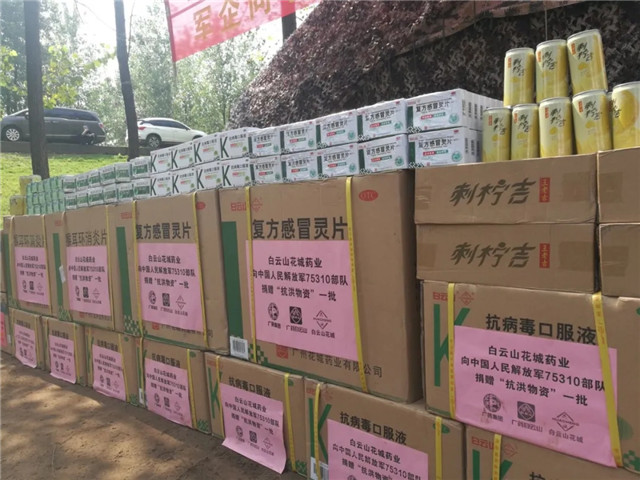 Authors: Monica & Michelle
Editors: Olivia & Jerry