Shennong Caotang Museum unveils exhibition of GPHL response to COVID-19
2020-07-13 14:47:36 GPHL GPHL
The Shennong Caotang Museum reopened to visitors on July 1st after the COVID-19 closure. Here's what to expect!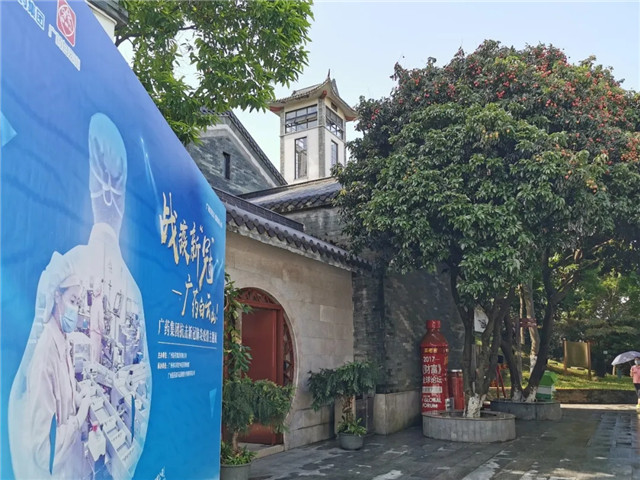 1. First exhibition in China to feature a company's battle against the pandemic
On June 13th the exhibition of GPHL's fight against the COVID-19 crisis began at the Guangzhou-based Shennong Caotang Museum. It will be open until early August.
Five exhibits you can't miss:
(1) A large 'smiling-face' picture wall
(2) A mask purchase voucher
(3) Raw material purchase order for Chloroquine Phosphate Tablets
(4) A letter from soldiers of the 'Lei Feng Squad'
(5) A bottle of Ciningji soft drink
Click here to read more about the exhibition.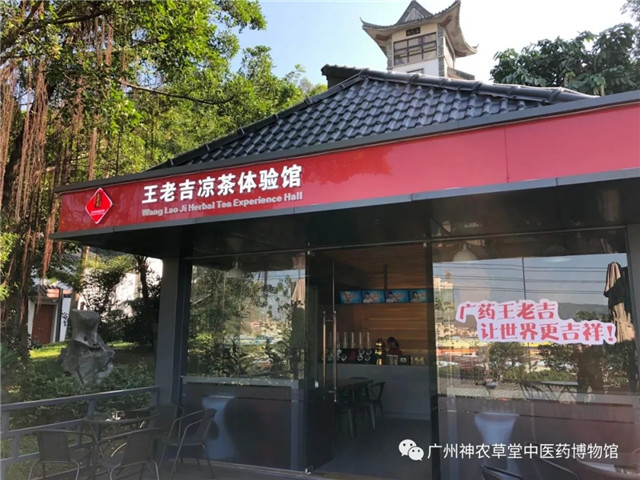 2. Wang Lao Ji Herbal Tea Museum offers summer drinks
Wang Lao Ji Herbal Tea Experience Hall is open to:

offer cool herbal tea for hot days
Come and try
herbal tea presented in a fashionable way!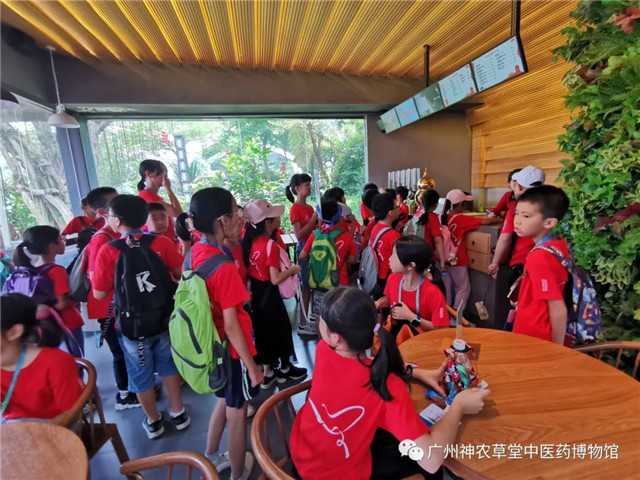 1. Group and individual visits are welcome. For any group visit, please make an appointment by sending the museum required information, including but not limited to the name of your group, number of visitors, contact's name and mobile number and preferred visiting time(s);
2. The museum takes no more than 200 visitors a day (individuals and groups, please make your appointment at least one day ahead). 100 visitors are available in the morning and afternoon respectively. Places are filled on a first-come, first-served basis.
3. Appointment & Verification
Step 1: Make an appointment through WeChat account (gzsnct) to confirm the time. Please keep the appointment confirmation message for further verification;
Step 2: After your appointment confirmation message, valid ID card and Suikang health code are verified, you are allowed to enter the museum.
4. You must wear a face mask inside the museum. Maintain 1.5 metres' distance in a queue or with other visitors and avoid crowds. Your temperature will be taken before entering into the museum. People with temperature of 37.3°C (99.1°F) or higher or other symptoms (such as cough, shortness of breath) will be denied entry into the museum.
5. During the pandemic, visitors will be directed to different parts of the museum if the museum becomes too crowded.
6. Opening hours: 08:30AM-5:00PM (last admission 4:30PM); closed Mondays (except for national holidays).
7. Hotline: 020-66282302.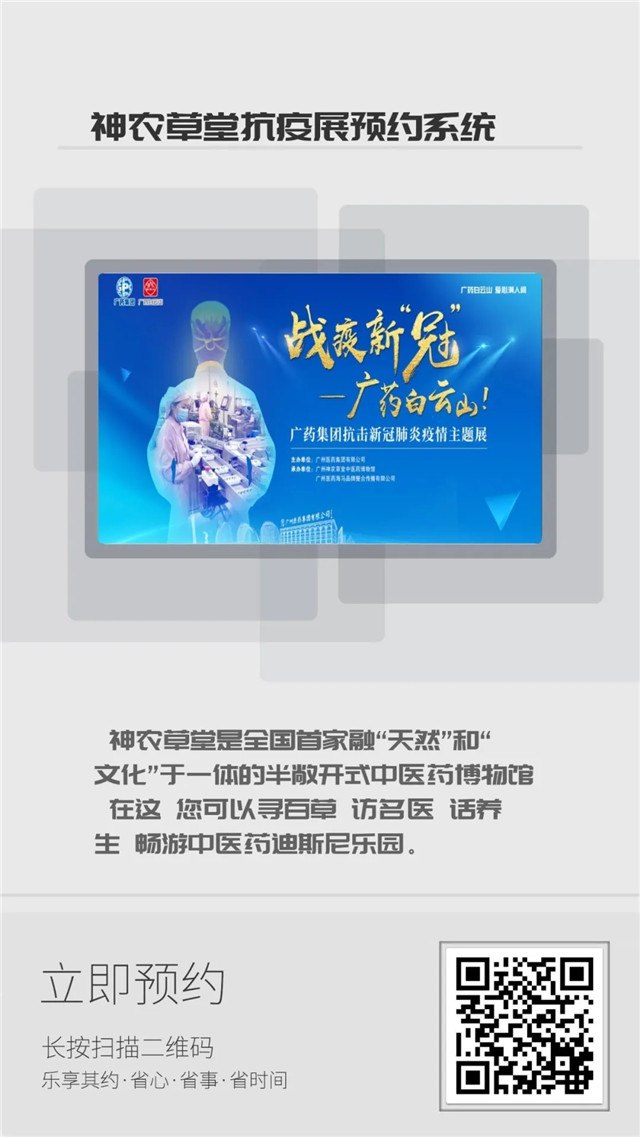 Scan or long-press the QR code above for appointment.
Authors: Michelle, Monica
Editors: Jerry, Olivia