GPHL chairman attends GD's Traditional Chinese Medicine Conference
2020-07-09 16:30:58 GPHL GPHL
The China Traditional Chinese Medicine Conference of Guangdong Province was held using both teleconferencing and videoconferencing on July 2nd, with more than 8,000 participants. On behalf of GPHL, a leading traditional Chinese medicine (TCM) manufacturer in Guangdong, the group's chairman Li Chuyuan attended the conference and gave an address on the innovation and transformation of time-honour TCM brands.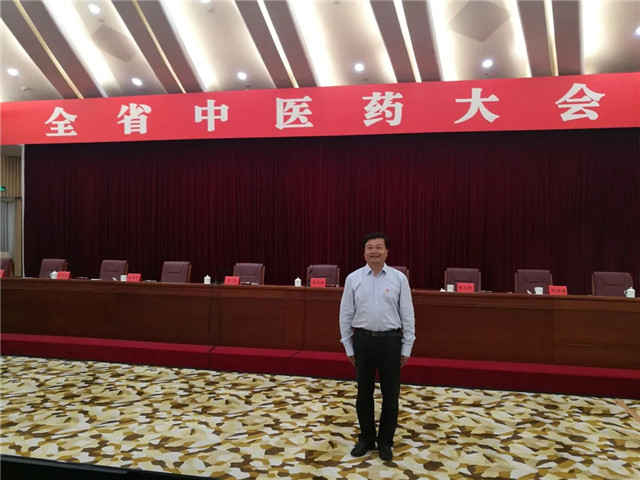 "GPHL will seize the opportunity to inherit the legacy, balancing traditions with innovative practices, actively exploring new paths for the TCM industry, further improving the quality of TCM products, and will remain at the forefront of promoting the TCM industry in Guangdong province," Li Chuyuan said.
GPHL has 10 national research institutions and more than 30 provincial research platforms run by subsidiaries. Since 2008 it has conducted comprehensive evidence based clinical practices and fundamental research on Banlangen Granules by working closely with the medical team led by Dr. Zhong Nanshan and other research institutes, such as State Key Laboratory of Quality Research in Chinese Medicines, Macau University of Science and Technology.

So far, many active fractions have been isolated from L. pterodonta, the dried root of which is named 'Banlangen' in Chinese, and GPHL has obtained 14 relevant patents. The group was the winner of the WIPO-SIPO Award for Chinese Outstanding Patented Innovation and Industrial Design 2017 as one of its studies found that the Isatis indigoticaroot polysaccharide (IRPS) can inhibit the hemagglutinin (HA) of the influenza virus.
In addition, Hua Tuo Restorative Pills produced by GPHL's subsidiary Qixing Pharmaceutical have been covered by the healthcare insurance schemes in Russia and some other foreign countries. It has been China's largest therapeutic drug export for more than a decade. The Group's subsidiary Wanglaoji sells its herbal tea products all over the world.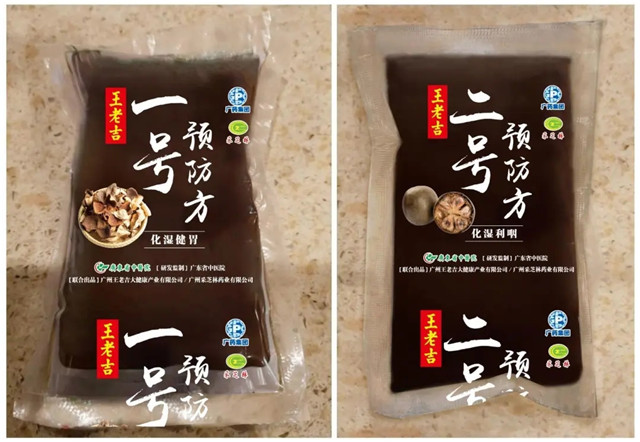 In February, GPHL's subsidiaries Wanglaoji and Caizhilin worked with the Guangdong Hospital of Traditional Chinese Medicine to develop and produce an herbal remedy for flu called 'Flu Prevention Herbal Tea', and half a million bags of the herbal tea were donated to medical staff in Wuhan.
During the COVID-19 pandemic, Shennong Caotang Museum developed a sachet that uses Chinese herbs to help detoxification. In early April, the sachets were included in GPHL's 20 thousand medical kits for people undergoing quarantine as a way of expressing the company's support for them in the fight against the outbreak.

In March, GPHL attended the press conference held by the Guangzhou Information Office for the fourth time, and its chairman Li Chuyuan shared more details about its cooperation with fashion company EXCEPTION de MIXMIND and the company's other moves to extend its 'Trendy TCM' philosophy.
In recent years, GPHL has entered into strategic cooperation agreements with the University of Hong Kong, GMTCM Park and the University of Macau, actively exploring new breakthroughs in pharmaceutical and healthcare industries and making TCM meet modern international standards.
During the 2019 Traditional Medicine International Cooperation Forum (Macao China) held on the peninsula on September 25th, 2019, GPHL and GMTCM Park entered into a cooperative agreement on GPHL's setting up a business in GMTCM Park. The two parties will work together to expedite TCM's global presence and development, and begin a new chapter for cooperation between Guangdong and Macao.

GPHL's Shennong Caotang Museum, Museum of Chenliji Traditional Chinese Medicines, Wang Lao Ji Herbal Tea Museum and Caizhilin's TCM Cultural Museum have become major platforms for TCM cultural education and Guangdong's initiatives on promoting TCM culture in foreign countries.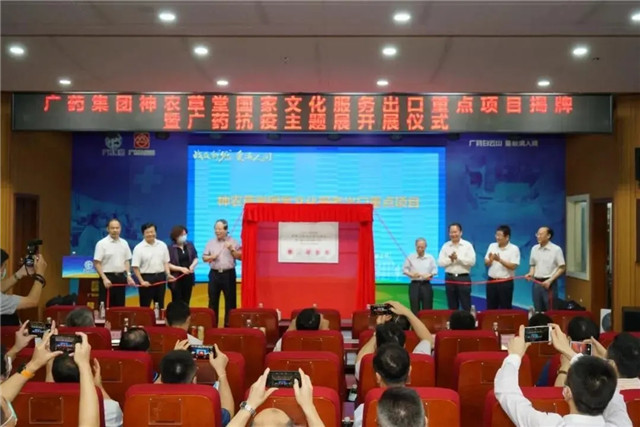 In late April, Shennong Caotang Museum was listed as a key national cultural export project in the year 2019-2020 by five national departments. Only three projects from Guangdong were included on the list, with the other two being Guangzhou International Documentary Film Festival and the copyright export project of the comic series 'Legends of the Condor Heroes'.

The 2019-2020 Key National Cultural Export Projects were selected and acknowledged by the Ministry of Commerce, the Publicity Department of the CPC Central Committee, the Ministry of Finance, the Ministry of Culture and Tourism, and the National Radio and Television Administration, along with help from provincial departments, third-party institutions and experts.

In the future, GPHL will create opportunities for more people to understand TCM and increase their interest in it by establishing 56 museums around the world. It also expects that TCM culture will enhance the industry's internationally competitiveness.

Authors: Michelle, Monica
Editors: Jerry, Olivia