Guangdong takes strict measures to ensure the safety of Gaokao examinees
2020-07-05 14:36:25 Newsgd.com Newsgd.com
The national college entrance exam, also known as Gaokao, will be held on July 7th and 8th in a very special context this year, as COVID-19 continues to be the main cause of concern.

To ensure the safety and health of 674,000 examinees as well as about 100,000 monitors and staff, Guangdong will adopt strict pandemic prevention measures in 479 exam sites with 23,452 exam rooms across the province, according to Jing Lihu, Director General of the Education Department of Guangdong Province at the press conference held in Guangzhou on July 5th, 2020.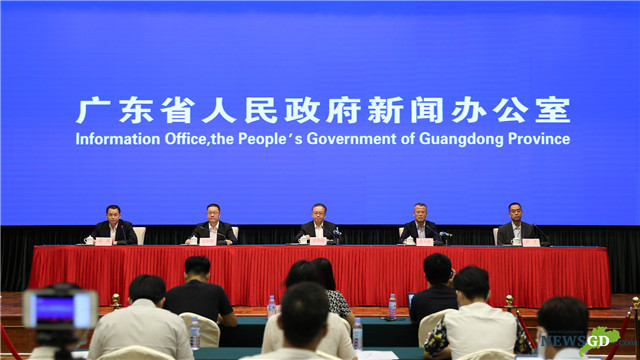 Guangdong has set up 2,305 isolation rooms at all exam sites for those with suspicious symptoms such as fever or respiratory ailments to take the exams, according to Jing.
The province is monitoring the health situations of all students and staff via their Yuekang Codes and application data during the 14 days before the exam, and each person will have to get their temperatures checked and wear face masks before entering the exam sites.
The authorities and schools will also provide better services for students, such as drafting at least two medical workers to offer medical service at each exam site, providing psychological counselling, and having all exam rooms air-conditioned.
Additionally, careful disinfection and proper ventilation will be carried out in advance at test sites two to three times a day.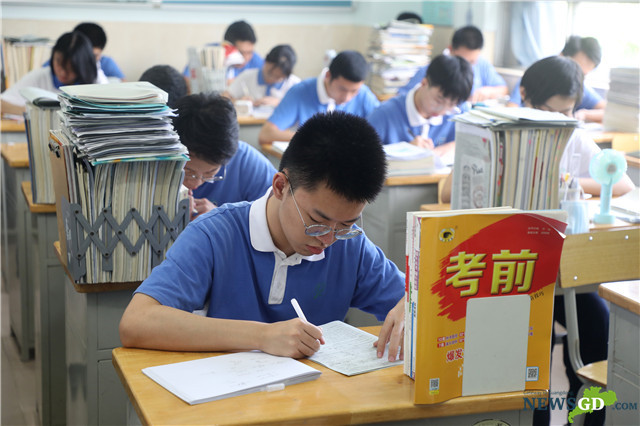 Jing also pointed that efforts to ensure order and discipline at exam sites and crack downs on cheating will be no less strict.
Meanwhile, police patrols around the exam sites will be strengthened during the exams to ensure sound security and traffic order in nearby areas, according to Zhang Shaoxin, an official with the public security department.
As of July 4th, Guangdong had reported neither newly confirmed nor asymptomatic cases, with two more cases discharged from the hospital, according to Zhang Yurun, Deputy Director General of the Health Commission of Guangdong Province. The province reported 1,643 confirmed cases in total (including 248 imported cases). Currently, four cases remain in hospital.
As of July 4th, the province had reported no new local cases over the past 67 days. At present, all cities and counties across the province are low-risk areas. Since the final-year senior high and junior high school students went back to school on April 27th, no cases have been reported in any school.
Gaokao, generally lasts for two days and is probably the most important moment for most Chinese high school students, as their scores are, to a great extent, the only thing that would decide whether they can go to college, and what college they can attend, this eventually determines who would find a well-paid job and successful career.
Author | Monica & Hannah
Editor | Keane & Jerry