GPHL helps fulfill wishes of poverty-stricken families in Meizhou
2020-05-29 17:00:50 GPHL GPHL
On May 19th, GPHL held a special activity at the Yuanlingcun Culture Square of Songyuan, a county in Meizhou, to help fulfill the 'wishes' of families in poverty. 60 people including staff from GPHL, village cadres and representatives from poverty-stricken families participated in the activity.

The activity was initiated by GPHL and organized by three villages where employees of GPHL have been living and working to help the local people solve their difficulties, fulfilling GPHL's mission of targeted poverty alleviation and carrying forward the corporate spirit of 'Love for the World'.

At the beginning of May, village cadres from GPHL visited the villagers and collected 141 'wishes', which were then fulfilled by 492 GPHL employees. These simple 'wishes' are mostly achievable daily-life necessities such as rice cooker or a fan. Fulfilling these wishes has brought these poverty-stricken households one step closer to a better life.

The launch ceremony for the activity
Two sisters Wang Qiaohua and Wang Qiaoqin from Yuanling, one of the three villages aided by GPHL, are the representatives taking part in the activity. They said that the group has covered some daily expenses for their families including clothes, medication, cattle-raising, and other living subsidies, relieving their parents' burden and providing them with a supportive environment for education.
The elder sister is now studying for a master's degree in Fujian University of Traditional Chinese Medicine. The younger sister is a sophomore student in Jiangxi University of Traditional Chinese Medicine, majoring in acupuncture and massage. Caizhilin has offered them job opportunities in the company's industrial base and the TCM center in Meizhou.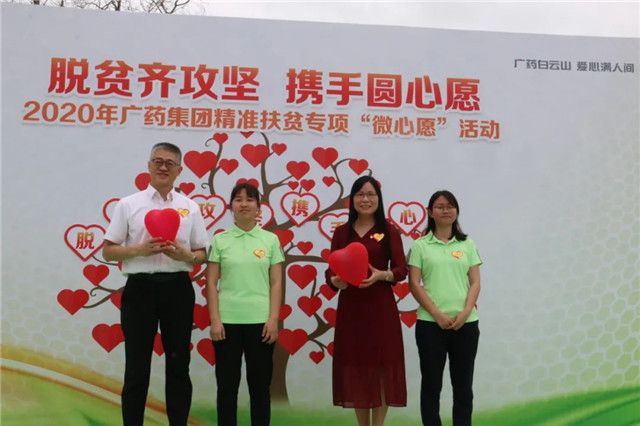 Wang Qiaohua and Wang Qiaoqin give heart-shaped balloons to GPHL's Manager Yang Jun and labor union president Li Jinyun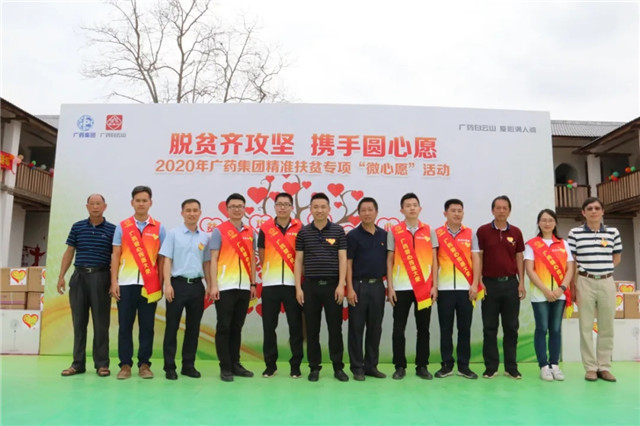 Representatives of GPHL'
s subsidiaries at the launching ceremony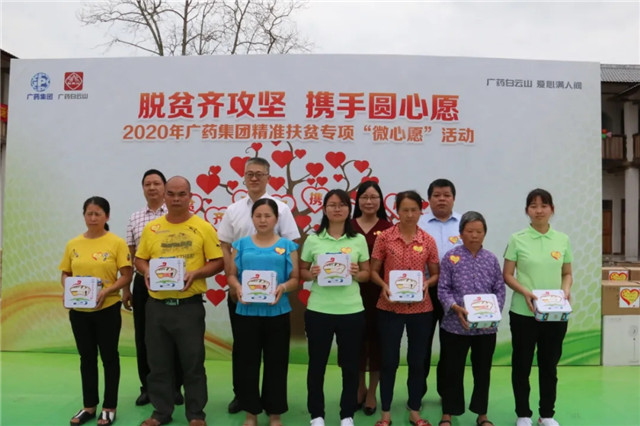 GPHL's Manager Yang Jun and labor union president Li Jinyun give packages of epidemic supplies to villagers.
After the ceremony, Yang Jun, Li Jinyun and other representatives visited the three villages.
In Yuanling village, GPHL's Caizhilin established a new village night school for villagers to learn skills and hold various cultural activities. The new Caizhilin bridge was also opened on the day of the ceremony, which enables passage of tractors and other large agricultural machines, bringing more convenience to the villagers.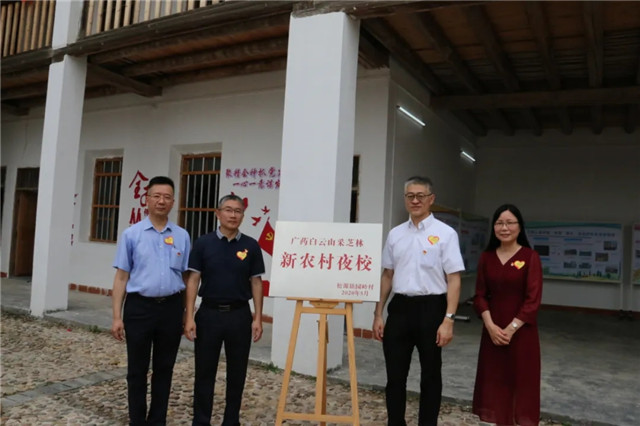 The new village night school
GPHL Caizhilin bridge opens to traffic
In Jingkou village, the GPHL delegation visited the tobacco plantation of Wang Meizhu, a poor household in the village. With an area of 10 mu (about 1.6 acres), the plantation brings an annual income of around 30,000 RMB. Yang also attended the opening ceremony of the second photovoltaic power station in Jingkou village aided by GPHL's subsidiary Xingqun, which is expected to bring an extra 30,000 RMB of annual income to the village.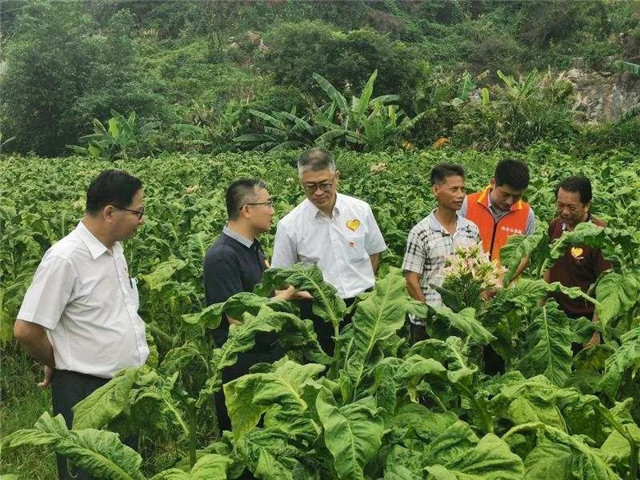 The tobacco plantation in Jingkou village
In Wanxi village, Yang and other representatives visited Baiyunshan Xiaochaihu village night school, and celebrated the inauguration of Guanghua Road. The road was jointly repaired by another GPHL subsidiary Guanghua and Wanxi village to facilitate better travel for villagers.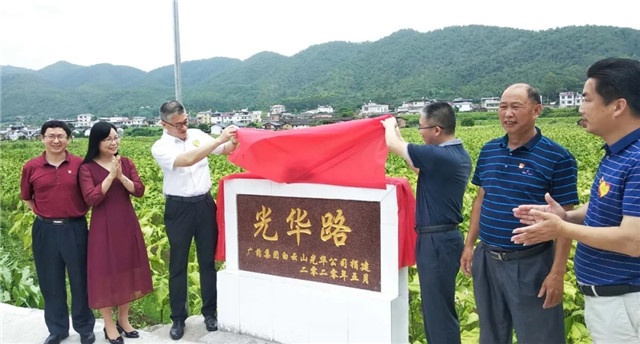 Inauguration ceremony of Guanghua Road
Starting form 2016, GPHL's subsidiaries Caizhilin, Xingqun and Guanghua have been helping the three villages in Songyuan to alleviate poverty by building photovoltaic power stations, water channels, night schools and other public facilities.
Authors: Monica Liu, Zoey Huang (intern)
Editors: Olivia Yang, Simon Haywood