Guangdong shares COVID-19 experience with Latin American sister provinces
2020-05-25 15:04:41 Newsgd.com Newsgd.com
The Webinar for Experience Exchange between Guangdong and Sister Provinces/States in Latin America against COVID-19 was held at Nanfang Hospital on the evening of May 20th.

Experts from the Health Commission of Guangdong Province, the Guangdong Provincial Center for Disease Control and Prevention and Nanfang Hospital shared their experience in combating COVID-19 with Latin American provinces, including the Argentina's Province of Mendoza, Guayas in Ecuador, and the State of Mexico in Mexico.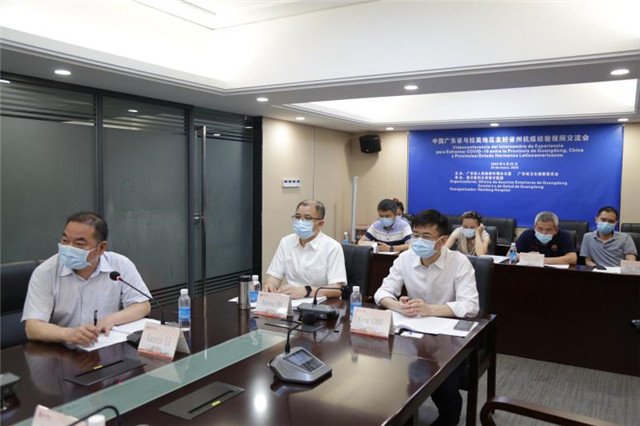 During the webinar. [Photo provided to Newsgd.com]
During this webinar that lasted nearly three hours, Nanfang Hospital's experts who had helped to curb the pandemic in Wuhan and Jingzhou in Hubei Province, introduced their experience with treating COVID-19.
Since COVID-19 broke out in Latin America, Guangdong Provincial Government has donated a batch of masks and protective clothing to each of the 5 sister provinces/states in Latin America.
Officials and doctors from those sister provinces/states expressed their thanks to Guangdong for offering help in fighting the pandemic, saying that the webinar provides a good platform for them to learn from China's experience to fight the pandemic and strengthen future exchange and cooperation.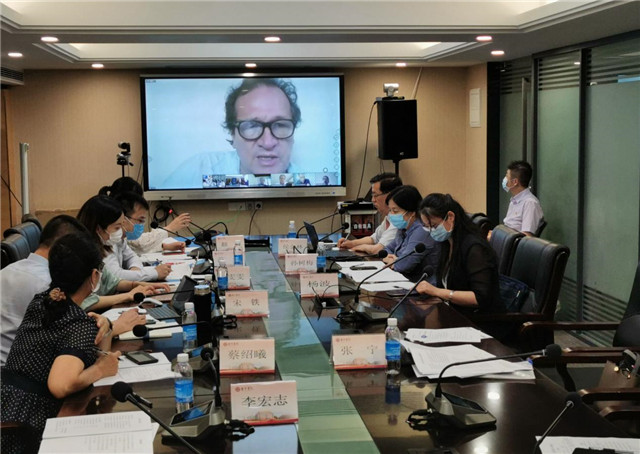 During the webinar. [Photo provided to Newsgd.com]
'I was very touched to see so many famous medical experts in Guangdong sharing their experiences without reservation,' said Mario Lazzaro, head of the Investment Promotion Bureau of Mendoza.
Octavio Hernández, Governor Consultant of Guayas said, 'The pandemic situation in Guayas is very serious, and (learning about) Guangdong's experience is extremely valuable.'
'I'm grateful to Guangdong province for having organized this webinar; a good platform for us to learn from Guangdong's experiences and practices,' said Xochitl Mirón Calderón, Head of the Department of Communicable Diseases of the Institute of Health of the State of Mexico.
Zhang Tao, Chinese Consulate-General in Guayaquil (Ecuador), spoke highly of the Guangdong government in providing timely material assistance to Latin American sister provinces/states, and sharing experience combating the pandemic. 'it is a testament of China's good will to promote international cooperation in fighting the pandemic.' Zhang said.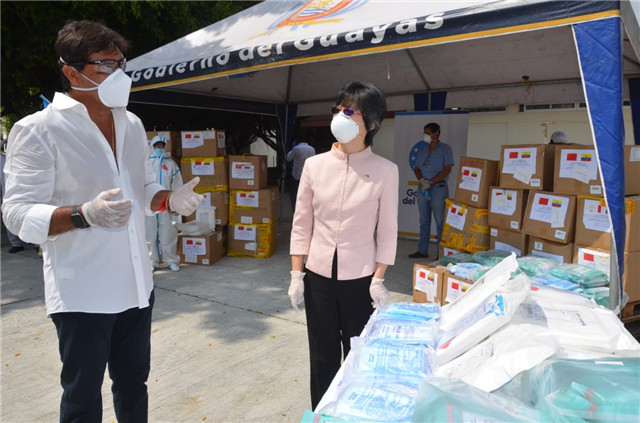 Governor of Guayas in Ecuador and Zhang Tao attending the handover ceremony of materials donated by Guangdong province. [Photo provided to Newsgd.com]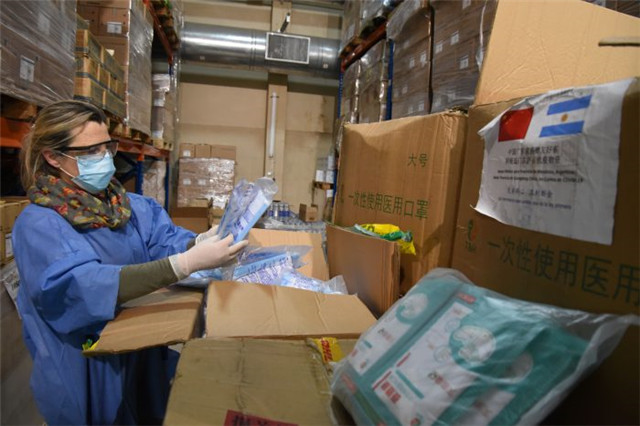 Argentina's Province of Mendoza receiving donations from Guangdong province. [Photo provided to Newsgd.com]
'Guangdong received care and support from many Latin American sister provinces in the early stage when COVID-19 emerged. Facing the current pandemic situation in Latin America, we are willing to uphold the concept of a community of shared future, support Latin American sister provinces in combatting the pandemic,' said the deputy director-general of the Guangdong Foreign Affairs Office.
The deputy director-general added, 'We also hope to further strengthen cooperation with these three countries in the medical care and public health.'
Source:GDFAO & Newsgd.com