How long is nucleic acid test result valid: authoritative answer
2020-05-20 11:17:37 Newsgd.com Newsgd.com
The 60th press conference on Guangdong's fight against COVID-19 was held in Guangzhou today (May 13th).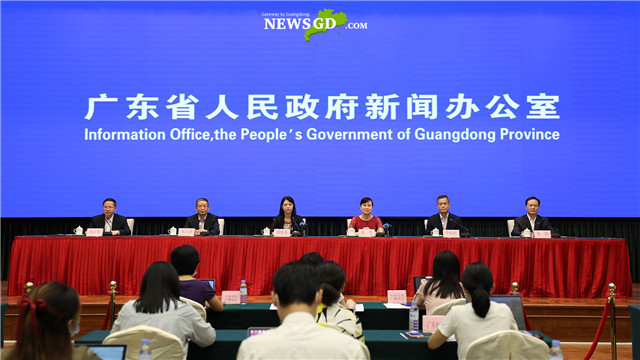 Zhou Zixiao, Deputy Director-General of the Health Commission of Guangdong Province, introduced the requirements for patients in medical institutions in our province.
First, non-emergency patients should make an appointment online.
Second, when patients and their companions go to medical institutions, they should wear masks, undergo a temperature check, cooperate with inquiries, and fill out an epidemiological history questionnaire.
Third, these people need to accept nucleic acid testing:
-Newly admitted inpatient patients and their companions
-Patients in fever clinics
-Outpatients or emergency patients with a epidemiological history
-Patients who need surgery or to undergo invasive procedures at departments including: ENT, ophthalmology, obstetrics and gynecology, stomatology and endoscopy
-Before treatments like hemodialysis
This list is not exhaustive and it maybe decided that other patients (as judged by medical institutions ) are in need of nucleic acid testing.
Nucleic acid test results from the last 7 days can be used in principle as a basis for medical treatment. However, if medical staff deem it necessary, the patients must agree to undergo a new round of nucleic acid testing.
Fourth, reduce visits and number of people accompanying the patient.
As of May 13th, 6.79 million people in Guangdong have received nucleic acid testing, with a test rate amounting to 6.2% of the population.
As of 24:00, May 12th, Guangdong had reported a new asymptomatic case in Guangzhou (arriving from the Philippines, quarantined after entry).
Guangdong has reported 1,589 confirmed cases in total (among which 194 were imported cases). Three patients remain in hospital. The recovery rate has hit 99.31%.
Since Guangdong adjusted its the public health emergency response from level Ⅱ to level Ⅲ as of midnight May 9th, Guangdong has reported 2 asymptomatic cases (imported from the Philippines), but no confirmed cases from other provinces, local confirmed cases or local asymptomatic cases.
Author | Hannah
Editor | Olivia, Nan & Simon