Guizhou Wanglaoji Ciningji Industrial Development Co., Ltd. established
2020-05-20 10:52:13 GPHL GPHL
On May 15th, the Guizhou Wanglaoji Ciningji Industrial Development Co., Ltd. was officially established in Huishui, a county in Qiannan, Guizhou province.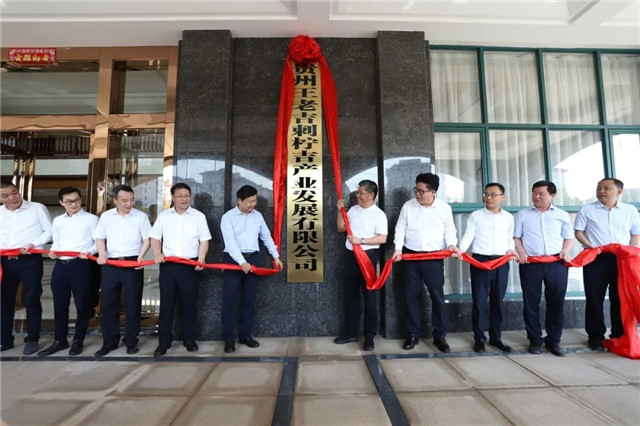 The newly established beverage company aims to accelerate the development of GPHL's subsidiary Wanglaoji in China's south west and to create a roxburgh rose industry worth over ten billion RMB.

The company will also strengthen the cooperation between GPHL and Guizhou in alleviating poverty by offering more job opportunities to locals.

At the opening ceremony, GPHL's Chairman Li Chuyuan briefed the guests on the company's achievements to date in helping lift Guizhou out of poverty.

In 2018, the company promoted the roxburgh rose industry in Guizhou by launching a series of roxburgh rose products.

In 2019, the total sales of roxburgh rose products exceeded 100 million RMB, which helped lift 28,000 people out of poverty. The roxburgh rose production and processing enterprises in the province have achieved a 30% year-on-year increase in sales.

GPHL's Wanglaoji roxburgh rose production base in Huishui employs 120 local farmers, including 45 people from mountainous areas and 12 people from families in poverty.

Covering a total area of about 50 acres, the Wanglaoji roxburgh rose beverage production base is able to produce 600,000 cans of Wanglaoji herbal tea and 500,000 cans of roxburgh rose beverage per day.

After the opening ceremony, Wanglaoji hosted a live stream at the company's production base to promote roxburgh rose products. Secretary of the Qiannan Prefecture Committee Tang Dezhi and GPHL's Chairman Li Chuyuan also joined the live stream.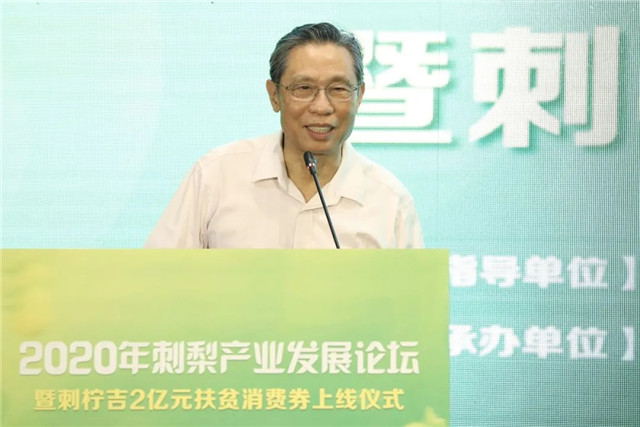 Professor Zhong Nanshan delivers a speech at the 2020 Guizhou roxburgh rose industry development forum.

On April 28th, the 2020 Guizhou roxburgh rose industry development forum and the ceremony for the release of 200 million RMB in beverage discount coupons was held in Guangzhou.
Chinese renowned respiratory scientist Zhong Nanshan, among other experts and officials attended the event to discuss the future development of the roxburgh rose industry.
Consumers can get the coupons giving a discount of either 15 RMB or 30 RMB on GPHL's roxburgh rose products via the following platforms, including Wanglaoji's flagship store on T-mall, Wanglaoji's mall and 'Suikang' on WeChat's mini program, as well as the online food ordering platform 'Eleme'.
Related news: GPHL promotes roxburgh rose on livestream platform

Authors: Monica Liu, Zoey Huang (intern)

Editors: Olivia Yang, Simon Haywood