GPHL shares its measures to combat pandemic as leading pharmaceuticals brand
2020-04-25 12:19:12 GPHL GPHL
Guangzhou held its 86th press conference on epidemic control and prevention on April 22nd. As the largest pharmaceutical enterprise in China, GPHL has dedicated huge amounts of energy and resources to boosting the economy in the wake of the pandemic through technological and marketing innovation.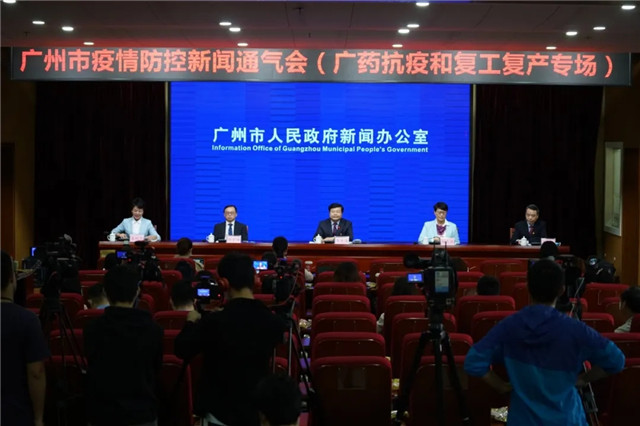 Guangzhou held its 86th press conference on epidemic control and prevention on April 22nd.

Li Chuyuan, Chairman of GPHL, introduced the measures GPHL has taken to combat the virus, help people get back to work and continuing to lift people out of poverty during the pandemic. "Since the outbreak, we have been sticking to the principal that we will not raise prices nor suspend production while always giving priority to product quality and public welfare."
GPHL has more than 5000 staff members working on the front line to help source medical supplies such as personal protective equipment , thermometers and sanitizer since the Spring Festival Holiday. It also donated medicine and PPE worth more than 20 million yuan to both Hubei and Guangdong provinces.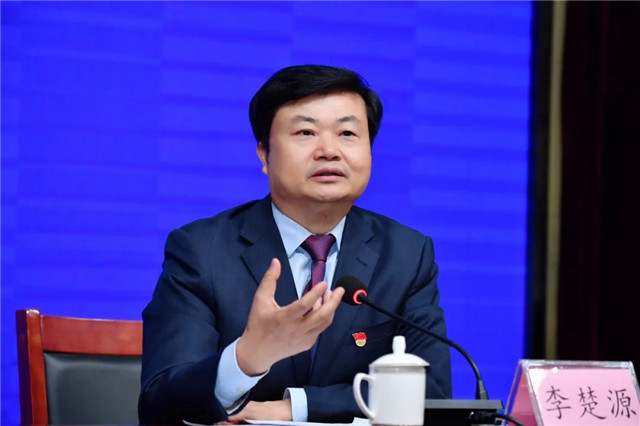 Li Chuyuan, Chairman of GPHL, attends the press conference.

To ensure the supply of medicine, GPHL's subsidiary company Guanghua sped up the production of chloroquine phosphate tablets. As of now, 3.18 million tablets have been produced, enough to be used in the treatment of about 80 thousand patients.
In addition, 18 countries made contact with GPHL to source medicine. The company has exported 300 thousand tablets to Indonesia and donated 50 thousand to Iran. GPHL also delivered 10,000 packs of Banlangen Granules to overseas Chinese and provided expats under quarantine in Guangzhou with 20,000 medical kits. GPHL has joined hands with the Guangzhou Postal service and launched the 'mask purchase+international shipping' service so that people in China can buy masks for their friends and family overseas.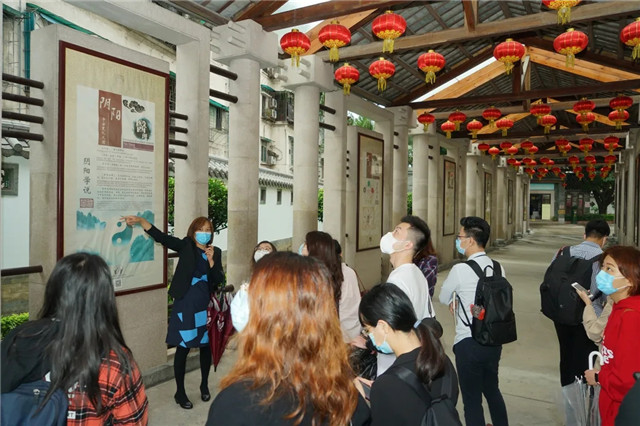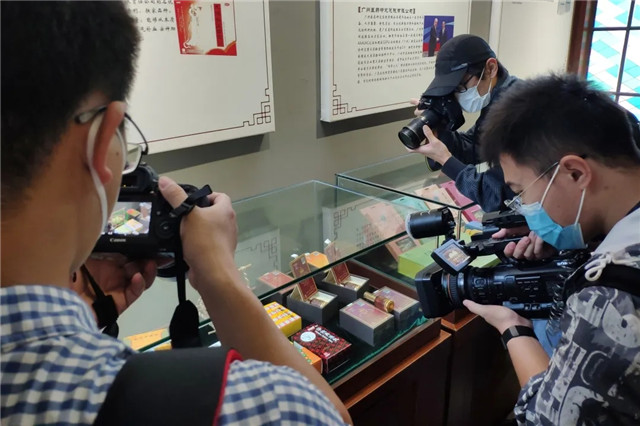 Media visit GPHL's Shennong Caotang Museum.
More than 12 million people made a successful reservation on Suikang, the mask online ordering WeChat program co-operated by GPHL and Tencent, with more than 150 million masks being sold. As secondary schools' senior students will return to school on April 27th, Suikang started to provide these students with mask booking services from 10 am on April 22nd.
Furthermore, GPHL is also seeking partnerships in different sectors. The enterprise and the team led by the academic Zhong Nanshan have discovered a new flu-resisting indole derivative which has been awarded national patents.
GPHL is working together with both EXCEPTION de MIXMIND and Fang Suo Commune to design masks and healthcare products related to Chinese medicines, exploring innovative approaches for the promotion of Chinese medicine culture, and helping revitalize some long-established Chinese medicine brands.
According to Li Chuyuan, GPHL will stick to its principals, push forward the development of its Macao headquarters and continue to its poverty alleviation projects over the coming months.
Authors: Jasmine & Zoey
Editors: Keane & Simon