GPHL donates 130,000 masks to elderly and young residents in Guangzhou
2020-03-27 17:02:37 GPHL GPHL
As of March 19th, GPHL worked with 201 social workers' centres and 80 volunteer service booths in Guangzhou to distribute 60,000 free masks to 6,000 financially vulnerable elderly and young residents, and provided other volunteer services, such as door-to-door haircuts and online counselling.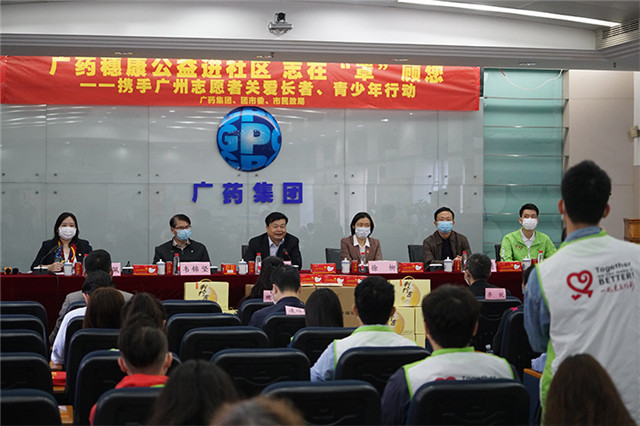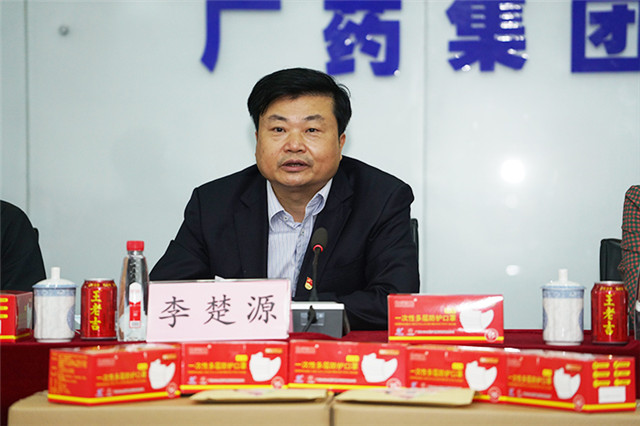 GPHL chairman Li Chuyuan gives a speech during the ceremony.
Meanwhile, GPHL donated Wanglaoji and Ci Ning Ji drinks to volunteers that took part in these activities.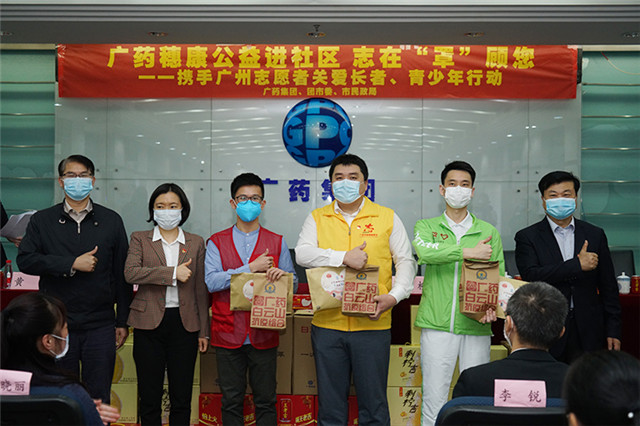 Donating the masks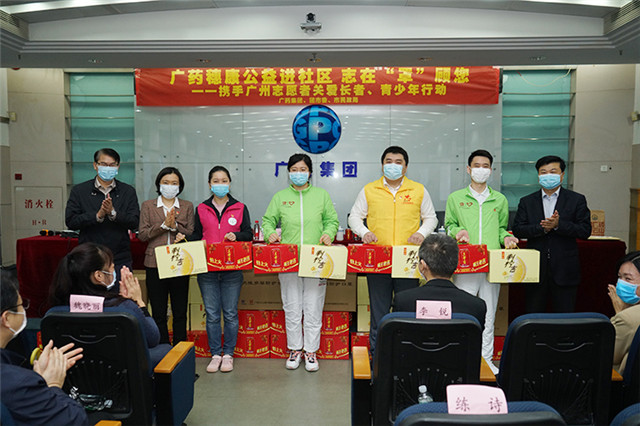 Volunteers receiving Wanglaoji and Ci Ning Ji drinks

In addition, the information of those 6,000 elderly and young residents has been collected and entered into GPHL's 'Suikang' mask lottery system so that they can participate in future lotteries.
On March 20th, GPHL randomly selected 7,000 users of 70 years old and above from the 'Suikang' system, and each person received ten free masks. The next day, a message was sent to inform those people that their masks would be delivered straight to their doors.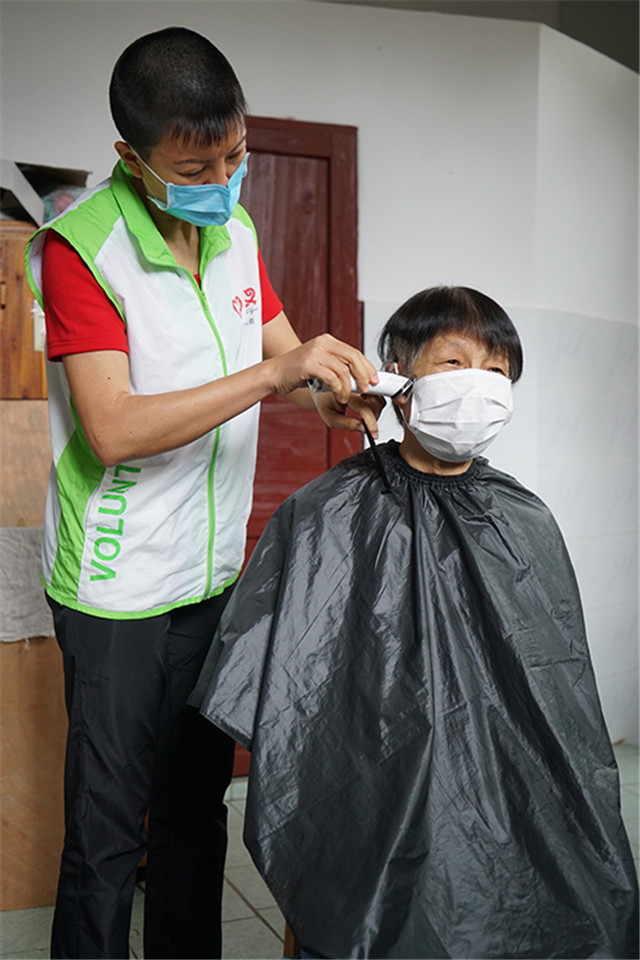 Volunteer haircut service for Mr. Wu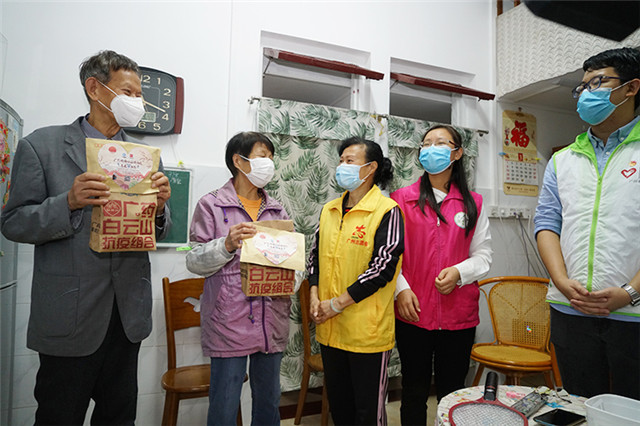 Two elderly residents receive masks from volunteers.
GPHL initiated 'Suikang Charity' (穗康公益) through the WeChat mini program 'Suikang' on March 13th, and launched its annual campaign to reclaim expired medicine via the same program that day. The mask giveaway was Suikang Charity's first community activity this year.
On March 8th, to celebrate International Women's day, GPHL gave out 38,000 masks for free to 3,800 female users randomly selected on the 'Suikang' system.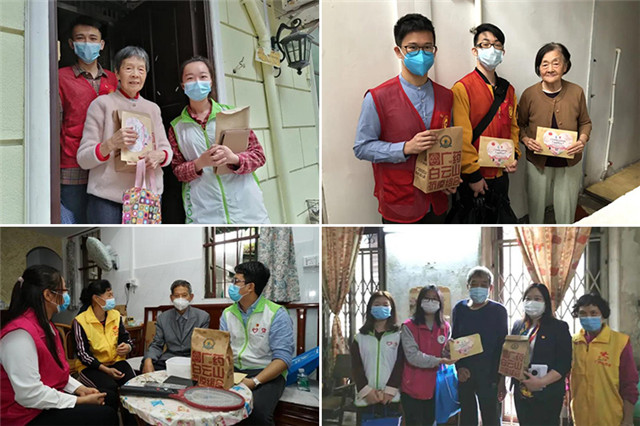 Volunteers visit elderly residents in a community.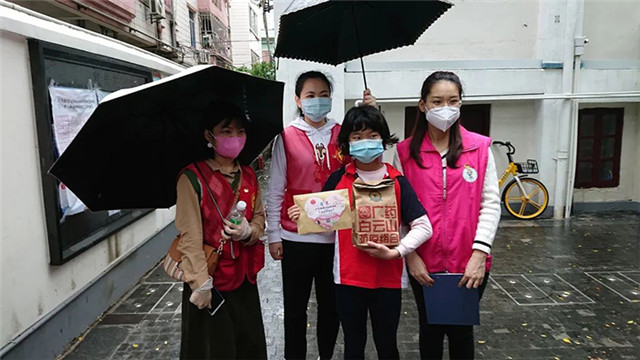 Volunteers give masks to young residents.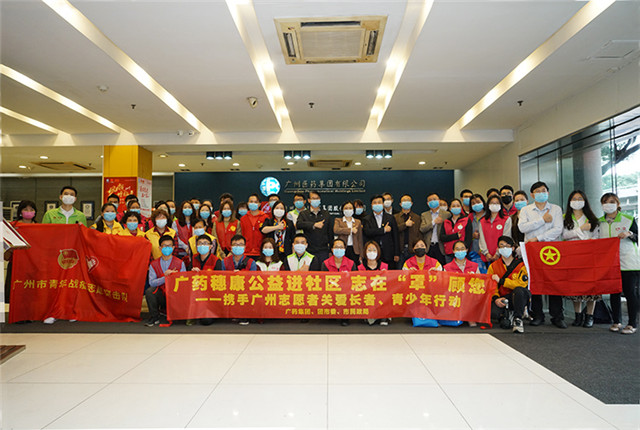 A group photo of the volunteers
Authors: Michelle, Monica
Editor: Simon Haywood