GPHL donates 8 million RMB worth of medical equipment for fighting COVID-19 outbreak
2020-03-27 16:57:36 GPHL GPHL
On the morning of March 22nd, GPHL donated 8 million worth of medical equipment to Hubei hospitals still treating severe cases of COVID-19. With the help of the Guangzhou Branch of the Red Cross Society of China, the medical equipment will be sent to The Central Hospital of Wuhan, Jingzhou Central Hospital, the People's Hospital of Jingzhou, and other hospitals where it is needed.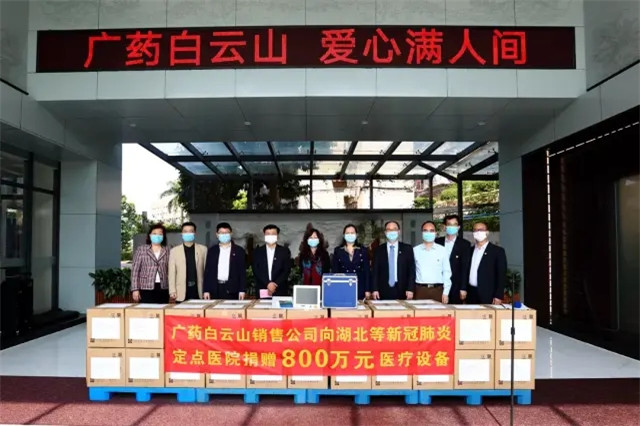 The donation ceremony held at the square outside the Shennong Building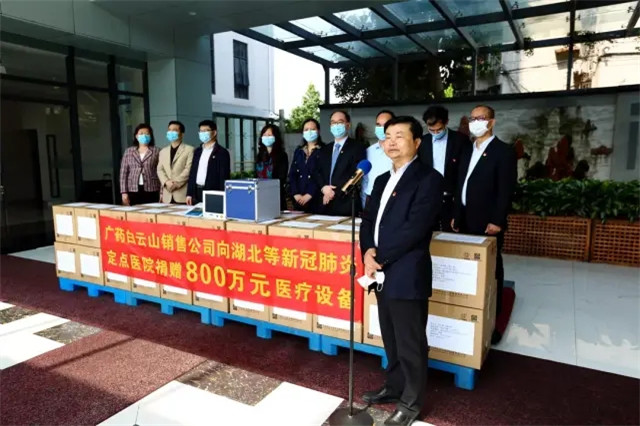 GPHL chairman Li Chuyuan gives a speech during the ceremony.
According to GPHL chairman Li Chuyuan, the medical equipment would be used for providing more precise and bespoke services to patients with severe cases of COVID-19, helping patients to recover as soon as possible and reunite with their families.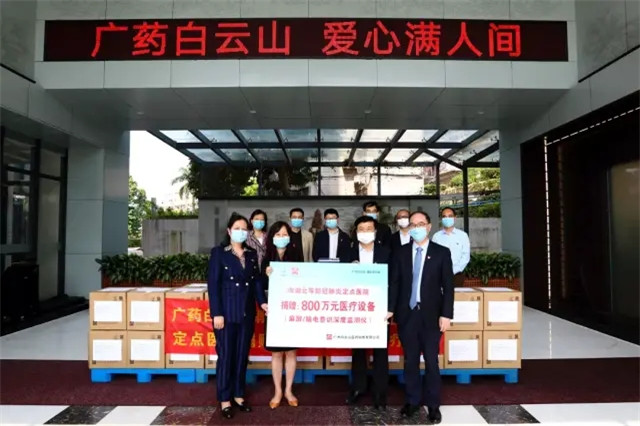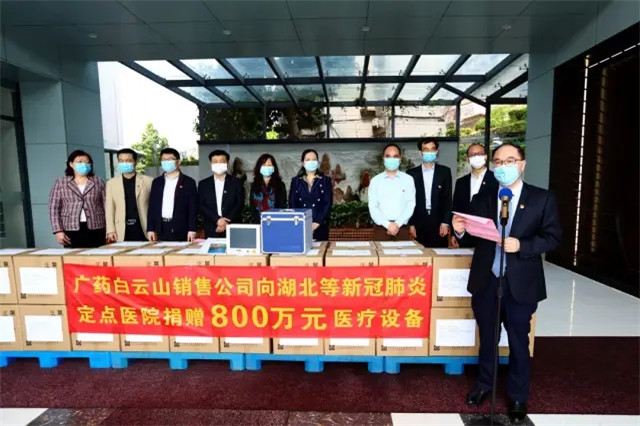 Pei Zejian, chairman of GBPS, gives a speech during the ceremony.
Pei Zejian, chairman of Guangzhou Baiyunshan Pharmaceutical Sales Co., Ltd. (GBPS), explained that the Narcotrend, a Germany-imported EEG monitor designed to measure the depth of anaesthesia, can help adjust the doses of anaesthetic/sedative, and monitor the depth of anesthesia/awareness more precisely, safely, simply and cost-efficiently so as to reduce surgeons' stress during surgery and enhance surgical precision.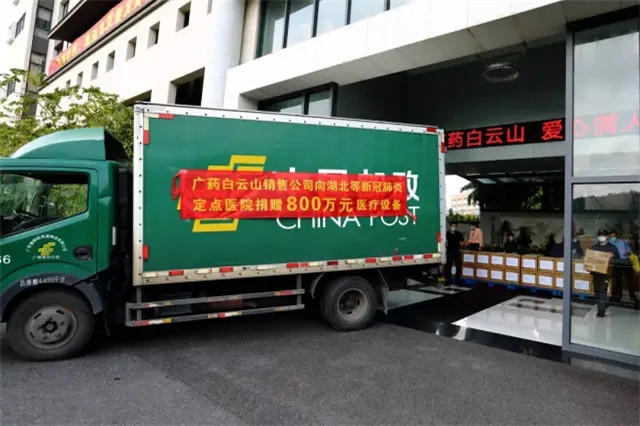 The truck setting off with medical equipment.
Authors: Michelle, Monica
Editor: Simon Haywood