GPHL delivers free masks to Guangzhou residents
2020-02-04 17:08:12 GPHL GPHL
In an effort to help residents better prevent the spread of the coronavirus, GPHL is offering free masks for local residents in Guangzhou through its subsidiary drugstores, including Jianmin Pharmacy, Guangzhou Caizhilin Pharmaceutical Company Limited, and Guangzhou Pharmaceuticals Corporation.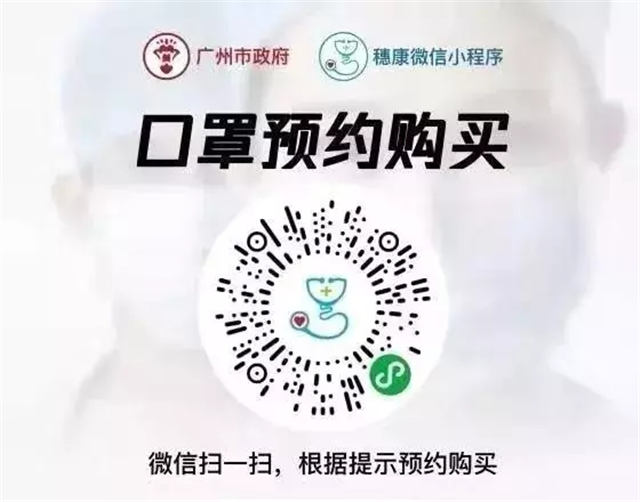 Scan the QR code to make a reservation for free masks.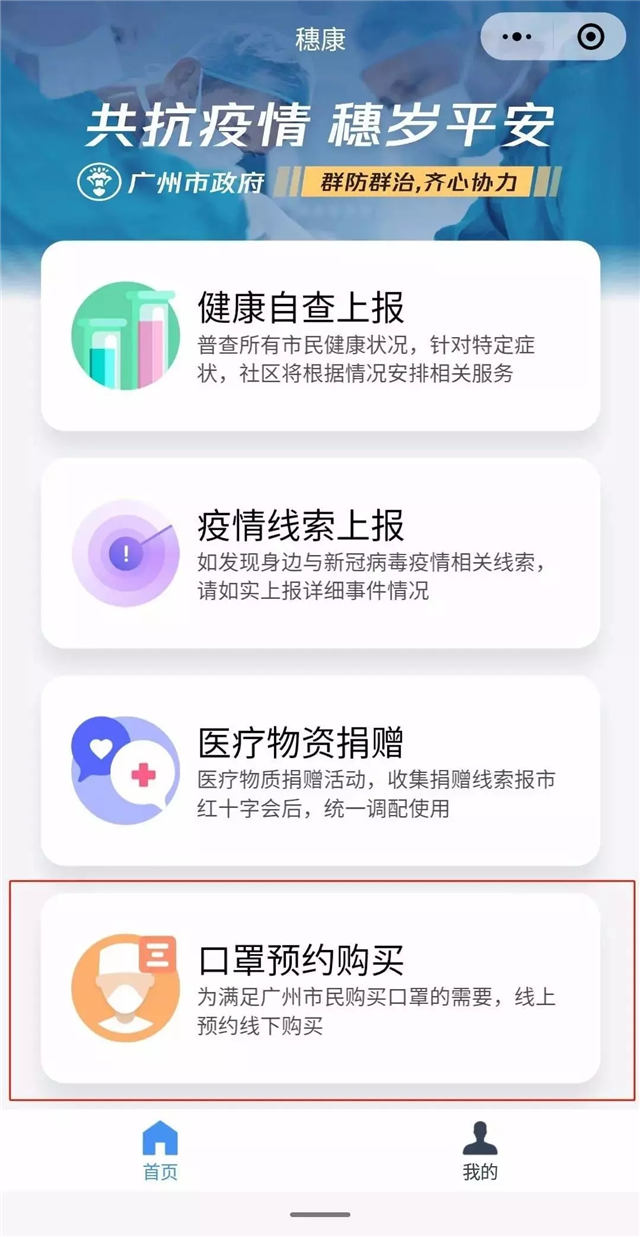 Starting from January 31st, people in Guangzhou including expats can make online reservations for up to five free masks per day and have the masks delivered to their home for free. The reservation, opening each day at 8pm sharp, needs to be made on a mini-program called 'Suikang' (穗康) in WeChat based on one's ID card or passport number.
Individuals should provide their address and telephone number while making the reservation, so that GPHL can send the masks by courier. This movement has been aimed at avoiding crowding outside pharmacies.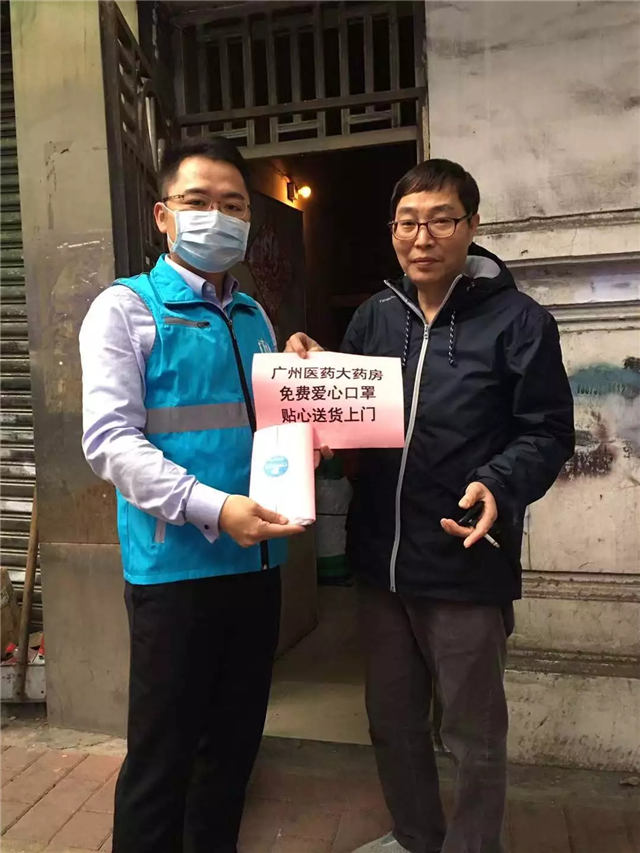 A resident (R) gets the free masks offered by GPHL's
Guangzhou Medical Pharmacy.
You can get free masks from now on till February 5th on 'Suikang'. After the six-day test run, the mini-program will upgrade its online payment facilities, so that in future customers can safely purchase masks from home. The specific payment plan will be announced soon.

Every midnight, GPHL's e-commerce department will collate the day's orders. They will then work overtime to pack and send out all the packages through EMS and Cainiao before noon.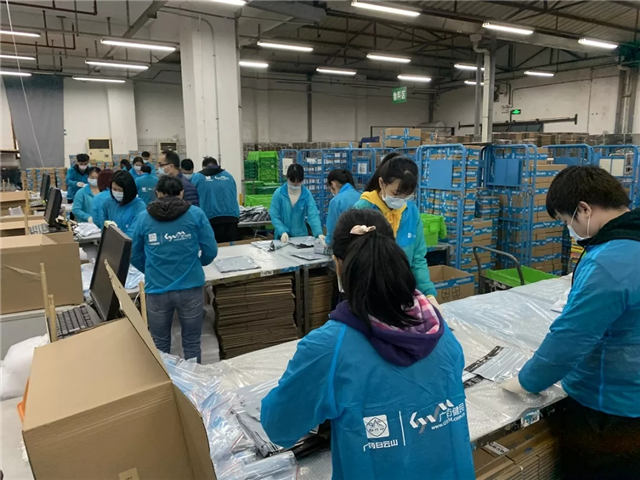 GPHL's staff members pack masks for delivery.
In addition, the group is also working hard to increase the production of masks and providing more to stock both its subsidiary pharmacies and other drugstores.
You can buy masks at these stores: GPHL's subsidiary drugstores Jianmin Pharmacy (健民医药), Cai Zhi Lin (采芝林), Guangzhou Medical Pharmacy (广州医药大药房), and Yi Xin Tang (广药一心堂药店); other major pharmacies such as Dashenlin Pharmacy (大参林), Nepstar Drugstore (海王星辰) and Jinkang Pharmacy (金康).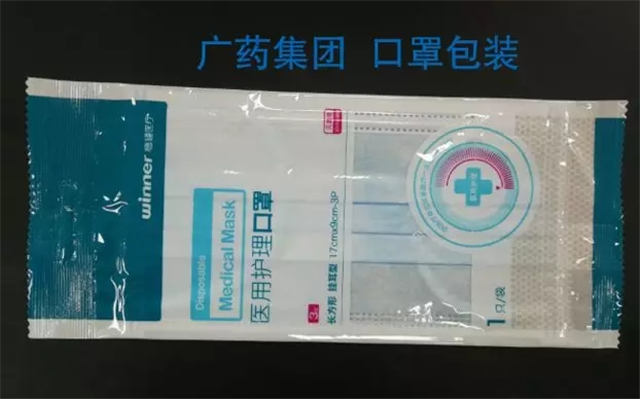 GPHL's Winner brand masks (type: 17cmx9cm-3P)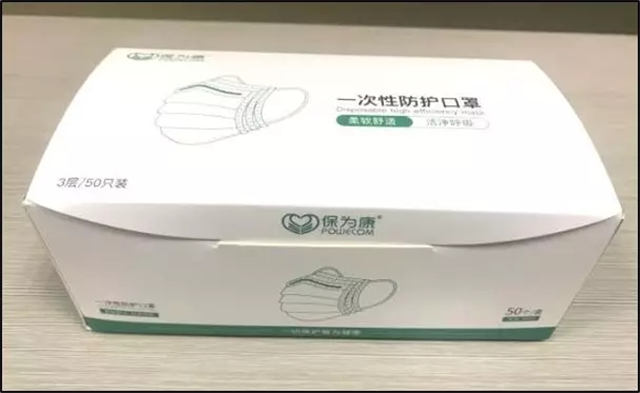 GPHL's POWECOM brand masks (type: KP03)
Author: Monica
Editors: Simon, Olivia