GPHL invests RMB 750 million over 4 years in poverty alleviation initiative
2017-11-01 16:02:28 GPHL GPHL
At end of 2016, GPHL launched a one-day training to introduce agricultural technology and build peasant worker's legal awareness in Jingkou Village, Yuanling Village and Wanxi Village of Mei County, Meizhou. This only constitutes a small part of GPHL's poverty reduction initiative.

As a Guangzhou-based major state-owned and nationally-known enterprise, GPHL utilizes its distinctive advantages to create a model that integrates poverty alleviation with business development. In the past four years, the total investment up to RMB 750 million made GPHL a leading poverty alleviating company in Guangzhou and Guangdong.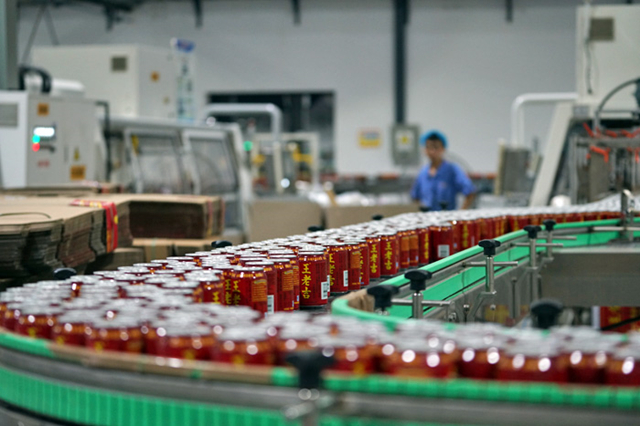 A production line in Wanglaoji's Ya'an Plant
On December 8, 2016, construction was started at the Wanglaoji Health (Meizhou) Center in the Guangzhou (Meizhou) Industry Transfer Park. This is Wanglaoji's first herbal tea solution extraction center with investment of nearly RMB 400 million. Wanglaoji increased its production capacity again after its innovation centers in Yiyang and Puyang had been put into production.

Support for poverty alleviation in Guangdong

"The center in Meizhou is the first herbal tea solution extraction center built by Wanglaoji Health. It will become the largest herbal tea solution extraction center in the world when completed and under production. It is expected to boost both the local economy and Wanglaoji's growth. Our estimation shows that the capacity of concentrated solution can reach 60 tons per day, with an annual output value of RMB 650 million. We can also provide more than 400 jobs in Meizhou," said Chen Mao, General Manager of GPHL.

This center is not only an integral part of Wanglaoji's capacity layout, but also represents the fulfillment of its corporate social responsibility for helping Guangdong province achieve its three-year poverty alleviation goal.

Hope from poverty alleviation industrial center

It is important to note that the Meizhou Center is the second poverty reduction center following the Yan'an Center. Such a model can not only help local villages get rid of poverty and become better off, but improve the regional economy as well.

After the breakout of the 2013 Ya'an earthquake, Wanglaoji immediately sent much needed medicine, provisions and donations to the disaster-stricken area, and responded to the Party's call to rebuild the area, investing RMB 300 million to establish a production center in Ya'an. On April 19, 2015, phase I of the center started mass production. Total production in the first phase allegedly accounted for RMB 1.5 billion, and 1,000 new employment opportunities were created. Such a huge effort has increased local people's income, and in turn helped them make more contributions to the local economy and enjoy a better life with their family.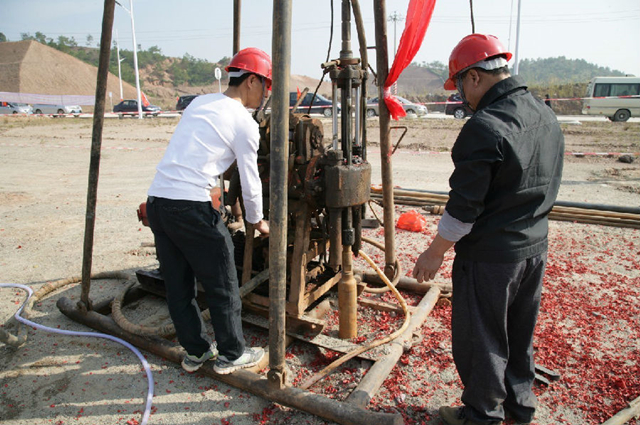 Wanglaoji Solution Extraction Center starts construction; the completed center will become the largest herbal tea solution extraction center in the world.
GPHL's poverty alleviation program has also done a great job in Tibet. GPHL began helping Tibet early in 2006. For example, GPHL (Nyingchi) Development Ltd. established a TCM GAP plantation center based on Nyingchi's rich sources of medicinal materials, such as red sage root, lucid ganoderma, gastrodia elata and walnut. Baiyunshan Tibetan-style Health Preservation Castle, a key project in an international tourism town – Lulang, Nyingchi, was opened in October 2016.

Poverty alleviation policy: household by household

This targeted approach is also an important poverty alleviation effort which has made by GPHL. Since Guangdong province set a three-year poverty reduction goal, GPHL started its active planning. Its subsidiaries, Xingqun, Guanghuaand Caizhilin, have been assigned to fight against poverty with targeted measures in Wanxi Village, Yuanling Village and Jingkou Village in Songyuan, Meixian District, Meizhou since May 2016. Prior to that, GPHL's targeted poverty alleviation measures had achieved remarkable results in Xianshang Village and Xiaoliu Village, Meizhou, with their gross revenues increased by 2,000 percent.

"The whole group took it very seriously. We had made detailed plans for funds, staff and schedules. Executives from these three companies conducted field inspections each month. They tried to figure out the cause of poverty in these villages and developed targeted poverty reduction plans. This time, we've helped 179 rural households, up to 505 people," said Li Jinyun, head of Organization and HR Department of GPHL, when talking about the poverty reduction work in these three villages.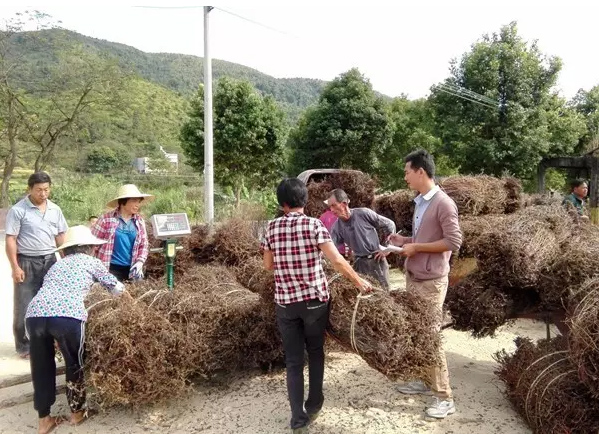 GPHL supports peasants to grow Chinese mesona for making money
It has been reported that GPHL played a leading role in the poverty alleviation initiative with targeted measures in past years whilst it moved on to develop its major businesses as a means of breaking the ice.

In 2013, GPHL helped Xianshang Village and Xiaoliu Village in Meizhou, where there were 620 poverty-stricken villagers in 191 households. In light of the situation in Xianshang Village, GPHL decided to introduce the Chinese mesona growing into the village. It offered technological training and market support, and made this business become established in Xianshan Village within a few years.

The data reveals that per-capita net income for villagers reached 11,750 yuan in 2015 while per-capita net income for poor families with capacity for work was up to 9,150 yuan, which means the poverty alleviation goal has already been achieved. The aggregate revenue in the village in 2015 was up to 100,000 yuan, seeing an increase of 20 times compared with 5,000 yuan before GPHL contributed their help.

(Translator: Michelle Wang; Editors: Simon Haywood, Olivia Yang, Monica Liu)