GPHL 2019 review: Top 10 news stories
2020-01-09 10:40:08 GPHL GPHL
In 2019, GPHL made some extraordinary achievements. Let's review GPHL's 10 important news stories of the year.

01 Outstanding progress benefiting from leadership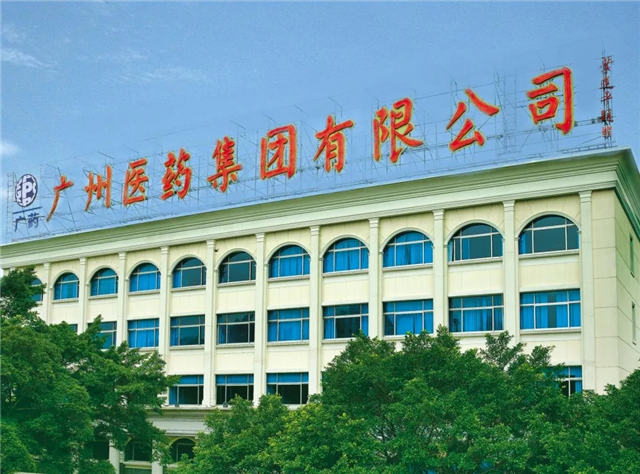 In 2019, provincial and municipal level leaders visited GPHL. They not only confirmed the accomplishments achieved by GPHL, but offered guidance on the group's future development. Their concern has greatly encouraged all GPHL employees!
02 Helping Guizhou establish a roxburgh rose industry worth 10-billion-yuan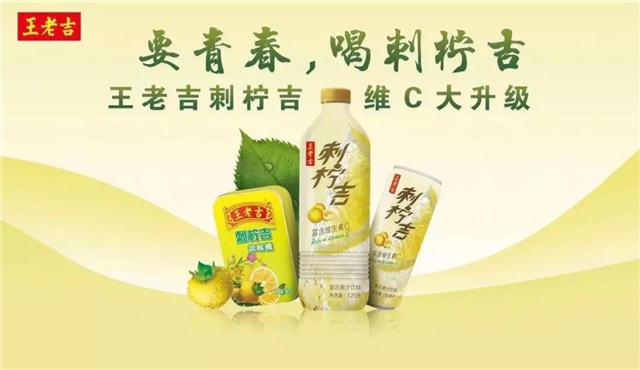 Supporting poverty eradication was one of GPHL's priorities in 2019. In March 2019, GPHL entered into a strategic cooperation agreement with Guizhou's government, and launched a new product line: Ci Ning Ji. In November, with sponsorship from Wanglaoji, a Guiyang–Guangzhou high-speed train was named Ci Ning Ji.
03 GPHL's international headquarters established in Macao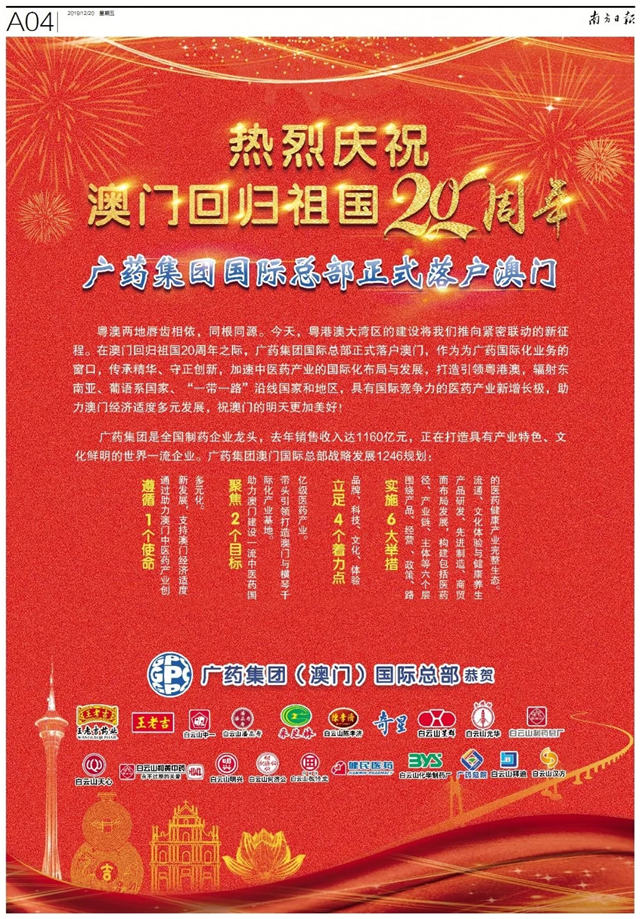 In December 2019, GPHL's international HQ, Guangzhou Pharmaceutical Group (Macau) International Development Co., was registered in Macao. This year also marked the 20th anniversary of Macao's return to China. On January 3rd, 2020, GPHL held the plaque unveiling ceremony for its international HQ.
04 The 70th anniversary of PRC's founding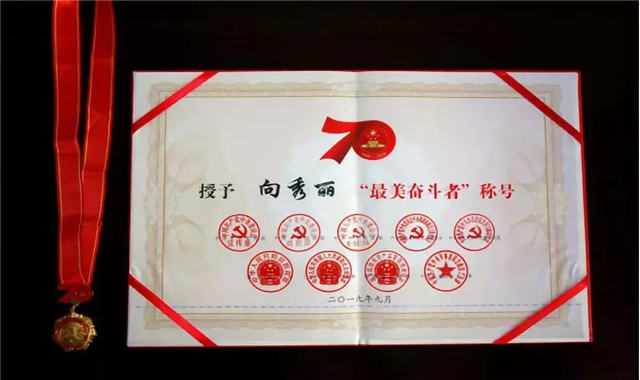 People's Republic of China celebrated its 70th anniversary in 2019. On September 25th, Xiang Xiuli, revolutionary martyr and former employee of Guangzhou Baiyunshan Hejigong Pharmaceutical, was posthumously honored with the title of "Best Worker" by central government ministries. GPHL chairman Li Chuyuan was awarded the commemorative badge for the PRC's 70th founding anniversary, and was invited to attend the National Day military parade.
05 Strategic biotechnology resources and technical innovation accelerating GPHL's progress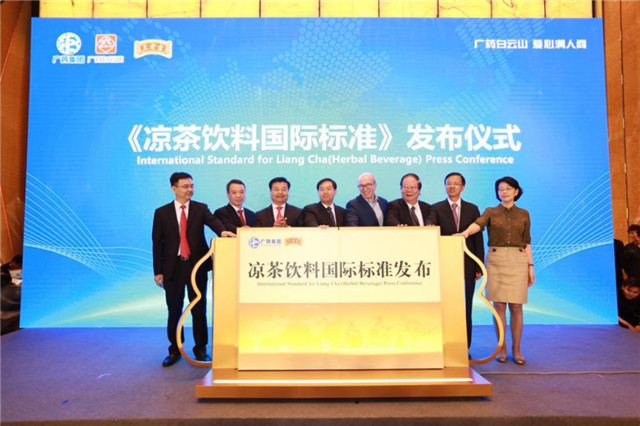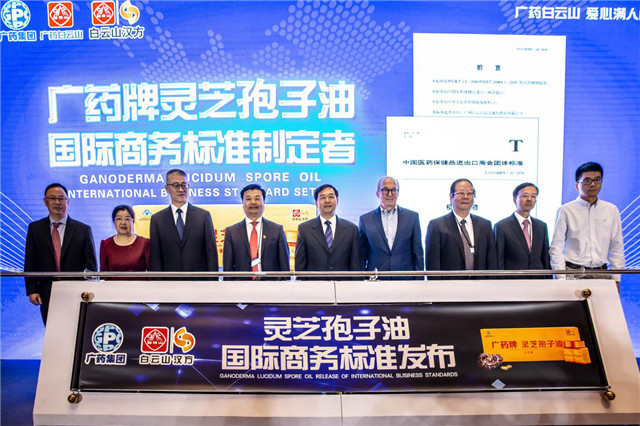 At the breakfast meeting of the Fortune Global Tech Forum 2019, GPHL unveiled a major project, the 'chip-based'strategic bio-med resource project. GPHL also held a press conference at the forum for the establishment of International Standards for Liang Cha (medicinal tea) and Ganoderma Lucidum Spore Oil. The launch of these standards is expected to modernize and industrialize TCM production, and help to promote TCM in overseas markets.
06 Three-time sponsor of Fortune Global Tech Forum 2019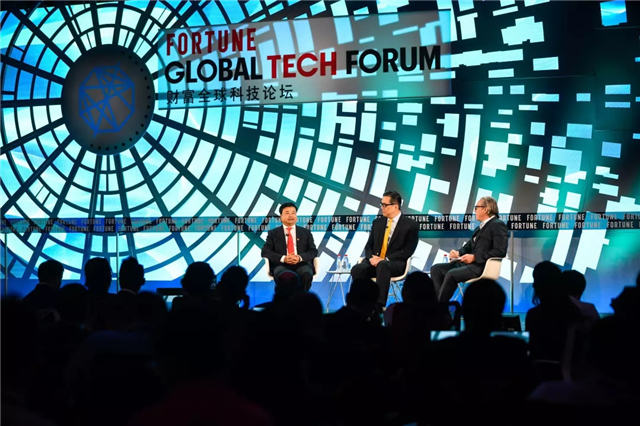 During the Fortune Global Tech Forum 2019, GPHL released multiple research findings. GPHL's Wanglaoji herbal tea, Ci Ning Ji fruit juice and Baiyuanshan mineral water were the forum's official beverages, and the company's Ganoderma Lucidum Spore Oil was a special gift for attendees.
07 Collaboration with world badminton champions on a new product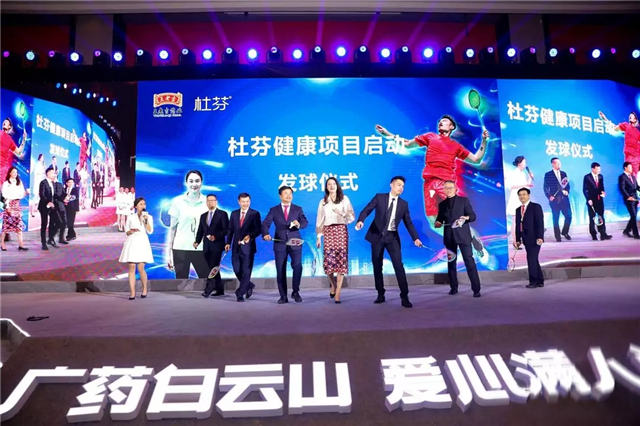 At the GPHL Strategic Conference 2019, GPHL subsidiary Guangzhou Wanglaoji Pharmaceutical Co., Ltd. announced a strategic partnership with Dufen International founded by famous sporting couple, the world badminton champions Lin Dan and Xie Xingfang. As a joint venture, they plan to release their first new product, Ci Ning Ji Sparkling Wine.
08 Winner of the National and Guangdong Province Grassroots Party Building Innovation Awards
On December 14th, GPHL's '123 Party Building Model' received the 'Model Practice Award for Grassroots Party Building Innovation (National Party Publications)' and 'Guangdong Model Practice Award for Grassroots Party Building Innovation'. GPHL was the only state-owned enterprise in Guangdong to win a national party building innovation award.
09 Being chosen as a Top 100 Central State-owned Enterprise and Top 100 Local State-owned Enterprise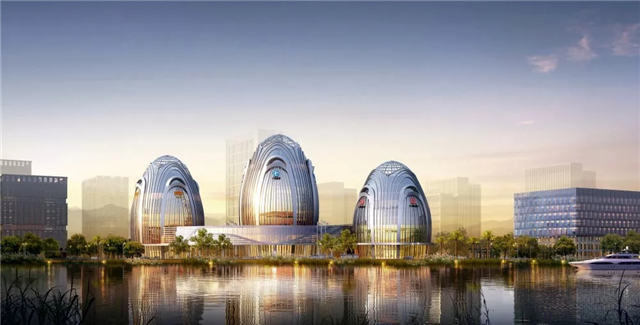 On August 5th, according to the Notice on Adjustment in Part of the List of Top 100 Central State-owned Enterprises and Top 100 Local State-owned Enterprises, GPHL was added to both lists, making it one of only two Guangdong enterprises to be listed.
10 Ranking first on the list of China's Top 100 Pharmaceutical Companies for eight consecutive years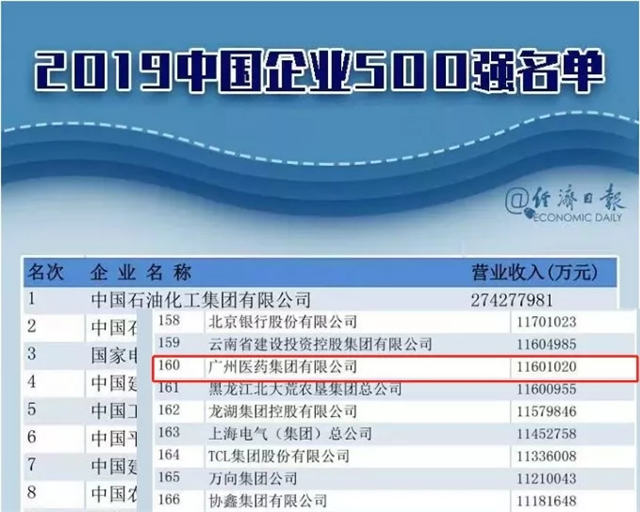 From August 31st to September 1st, the 2019 China Top 500 Enterprises Summit published the 2019 list of China's top 500 enterprises. On the list, GPHL ranked 160th with an annual revenue of 116.01 billion RMB, up 5 places from last year.
Author: Michelle Wang
Editors: Simon, Monica