Plaque unveiling for GPHL's international headquarters
2020-01-06 17:12:47 GPHL GPHL
GPHL, the largest pharmaceutical company in China, established Guangzhou Pharmaceutical Group (Macau) International Development Co. and held a plaque unveiling ceremony on January 3rd.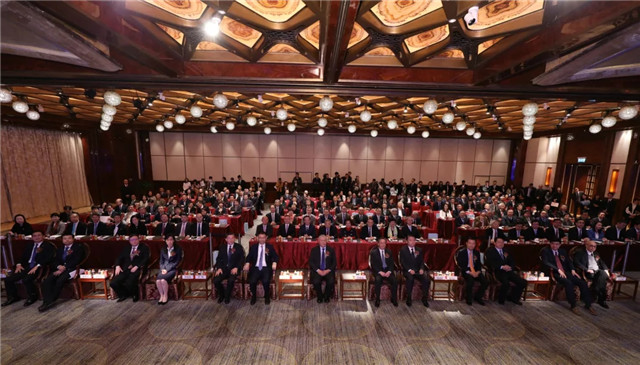 ▲Plaque unveiling ceremony for GPHL's international headquarters

Ho Iat Seng, Chief Executive of the Macao Special Administrative Region, expressed via letter how he expects the company will make contributions to economic diversification in Macao, drive industrial diversification, and bring more opportunities to Macao.
Guangzhou Pharmaceutical Group (Macau) International Development Co. was jointly established by GPHL, Nam Yue (Group) Company Limited and Citystate Global Co. It will operate GPHL's international business, striving to create a new and internationally competitive growth pole for the pharmaceutical industry that secures its leading position in Hong Kong and Macao, with wide coverage in Southeast Asia and Portuguese-speaking countries. It is also GPHL's attempt to promote collaboration within the Guangdong-Hong Kong-Macao Greater Bay Area, help to develop economic diversification in Macao, and accelerate GPHL's global presence.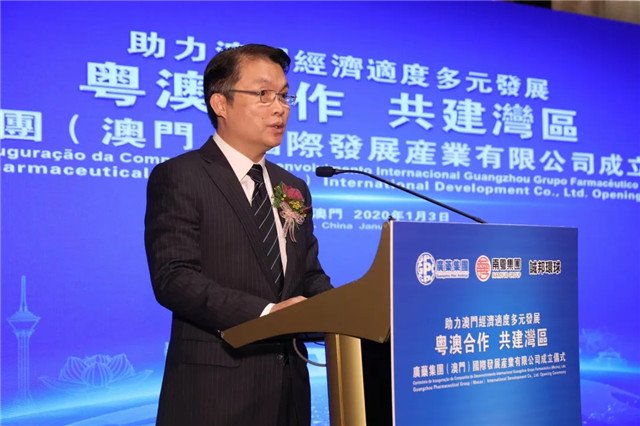 ▲Lei Wai Nong, Macao's Secretary for Economy and Finance, delivers a speech.
GPHL, controlling shareholder of its Macao-based international HQ, is China's largest pharmaceutical company and largest manufacturer of Chinese patent medicine, with a diverse range of TCM businesses, such as herb cultivation, TCM decoction piece manufacture, Chinese patent medicine development and manufacture, and marketing. In 2018, GPHL's sales revenues exceeded 116 billion RMB. It has topped the list of Top 100 Enterprises in China's Pharmaceutical Industry several times, and has 12 time-honored TCM brands under its umbrella, such as Wanglaoji and Chenliji. 10 brands belonging to GPHL have been established for more than a century.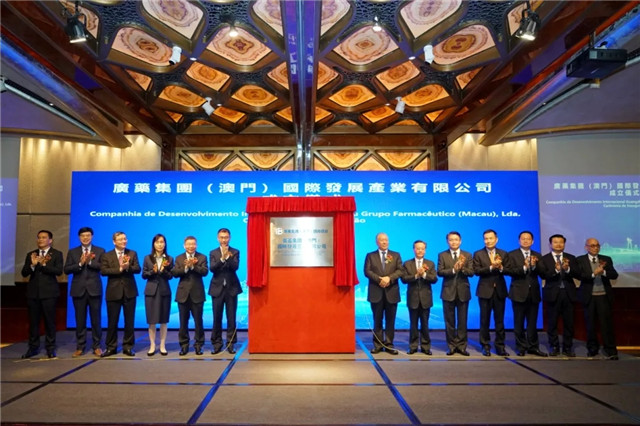 ▲Plaque unveiling ceremony for GPHL's international headquarters

Established in Macao in 1980, Nam Yue (Group) Company Limited is a state-owned enterprise headquartered in Guangdong and a leading enterprise in Macao. Its business focuses on three areas, including social and civic sectors, infrastructure, and cross-border financial services and investment. It has planned, facilitated and implemented a variety of key partnership projects between Macao and Guangdong, such as the new campus of University of Macau in Hengqin, new Guangdong-Macao border access (Qingmao Border), a tidal barrier in the Inner Harbour district of Macao, the Guangdong-Macao Cooperation and Development Fund, and environmental protection. Citystate Global Co. is a local-based company in Macao.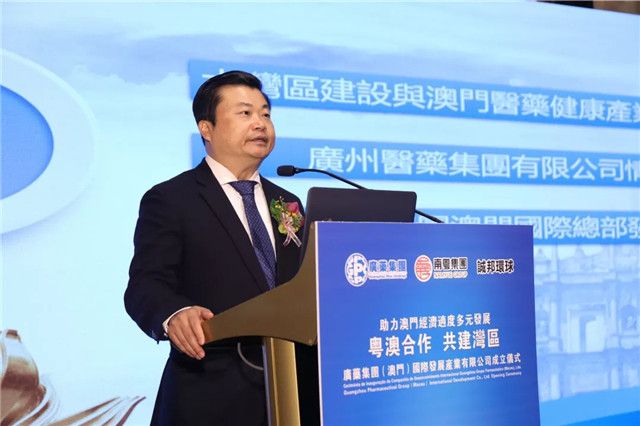 ▲GPHL chairman Li Chuyuan makes a speech regarding the company's global expansion plan.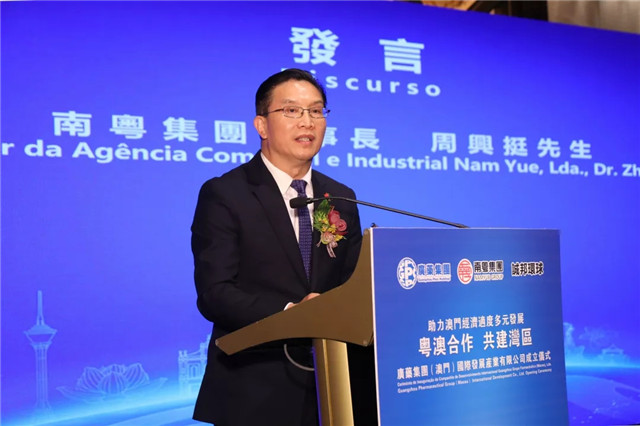 ▲Nam Yue chairman Zhou Xing makes a speech.
GPHL also established Guangzhou Pharmaceutical (Hengqin) Chinese Medicine Industrial Park Co., Ltd. in GMTCM Park in order to bring more potential to the expansion of its international HQ. This company will serve as an industrial platform for pharmaceutical development, and operate different projects in various fields such as new drug development, pharmaceutical supply chain, and extraction of compounds from Chinese herbs
Before the establishment of the international HQ, GPHL had already actively explored how to strengthen its cooperation with Macao with respect to the pharmaceutical industry. In 2015, GPHL entered into strategic cooperation agreements with the University of Macau and GMTCM Park. In September 2019, GPHL and GMTCM Park reaches an agreement on GPHL's setting up business in GMTCM Park.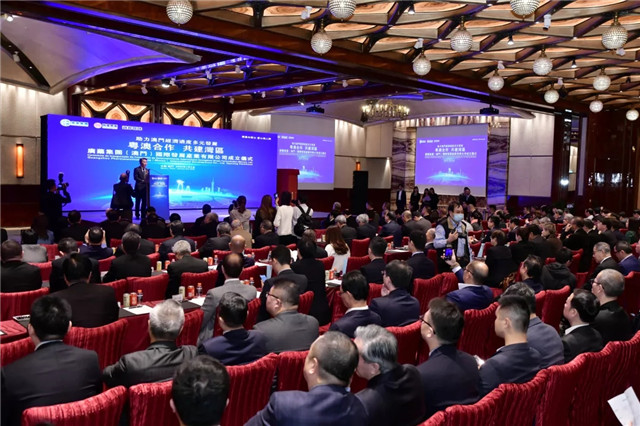 ▲Plaque unveiling ceremony for GPHL's international headquarters
Author: Michelle Wang
Editors: Simon, Monica