GPHL's Guinness World Records
2019-12-27 19:06:27 GPHL GPHL
Oldest operating pharmaceutical factory
The oldest operating pharmaceutical factory in the world is the Guangzhou Chenliji Pharmaceutical Factory (Chenliji), which has been operating since it was founded in 1600.
Now in its 419th year, Chenliji is still actively exploring potential future developments.
Oldest Chinese herbal tea brand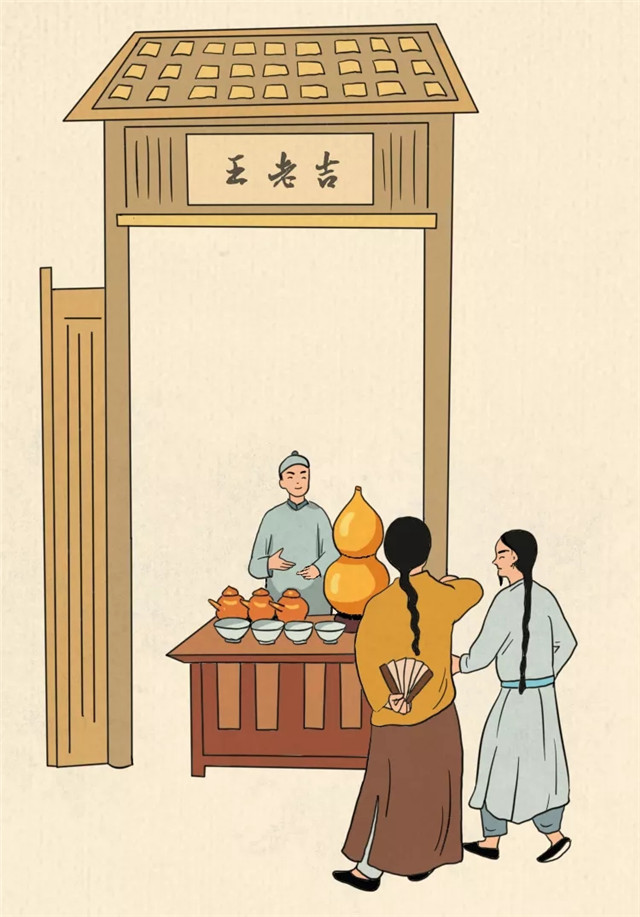 The oldest Chinese herbal tea brand is Wanglaoji. This 191-year-old brand first sold herbal tea products in 1828.
A blend of tradition and innovation now constantly injects new energy into this oldest brand of Chinese herbal tea.
Most expired medicine collected in 24 hours (multiple locations)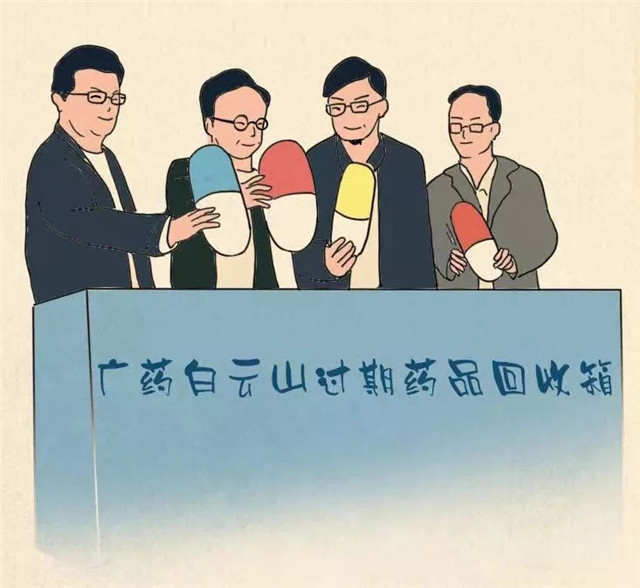 In 2004 GPHL launched the expired medicine collection campaign. In March 2004, the ' expired medicine collection (free replacement medicine) mechanism)' was set up.
GPHL has been running this annual campaign for 14 years. On the 10th anniversary of the campaign, GPHL was awarded the Guinness World Record for the most amount of medicine collected in 24 hours (across multiple locations) in Guangzhou on March 11, 2014. This was also the first world record set by a Chinese applicant in the welfare category.
Most yellow bracelet distribution (100,000) in 12 hours
On September 19th, Baiyunshan Fufangdanshen Tablets (Radix Salviae miltiorrhizae formula tablets) Charitable Foundation distributed a yellow bracelet at its official press conference, to nursing homes, higher education institutions and chain drug stores at the G20 for preventing people with dementia getting lost.
This campaign successfully broke the Guinness World Record for the largest number of yellow bracelets distributed (100,000) in 12 hours.
Most people doing yoga in pairs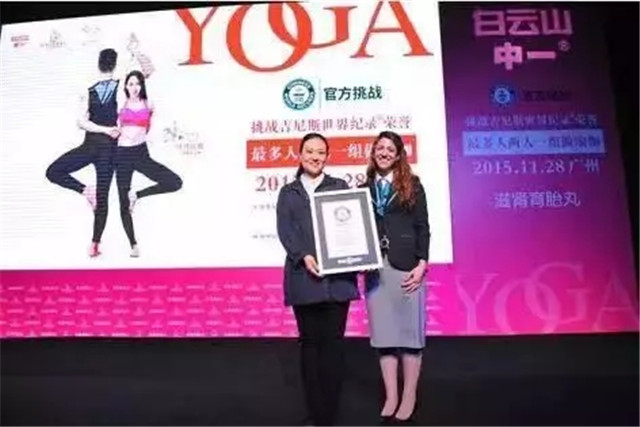 The world record of most people doing yoga in pairs was achieved by Guangzhou Baiyunshan Zhongyi Pharmaceutical Company Ltd. on November 28th, 2015.
The 566 participants included 208 pregnant women and they achieved the record with their second attempt after just 6 hours.
Largest medication safety lesson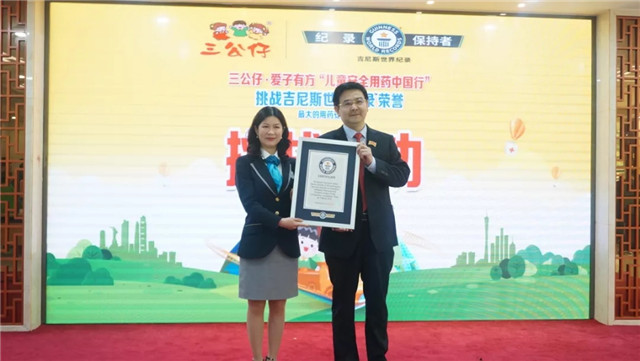 On March 3rd, 2019 the Sangongzai • Love Your Children the Right Way Childrearing Lecture was held to enhance the awareness of child health, and set a Guinness world record for the largest medication safety lesson.
As a leading brand of children's medicine, Sangongzai fought to promote a higher benchmark of medication safety through this world record setting activity.
Author: Michelle Wang
Editors: Simon, Monica