GPHL's international headquarters in Macao is of great importance: Li Chuyuan
2019-12-27 19:05:42 GPHL GPHL
In December 2019, GPHL's international headquarters, Guangzhou Pharmaceutical Group (Macau) International Development Co., was registered in Macao. GPHL chairman Li Chuyuan told reporters that GPHL's international headquarters in Macao is of great importance.
First, it will strengthen collaboration between Guangdong and Macao, and help develop the economic diversification of Macao.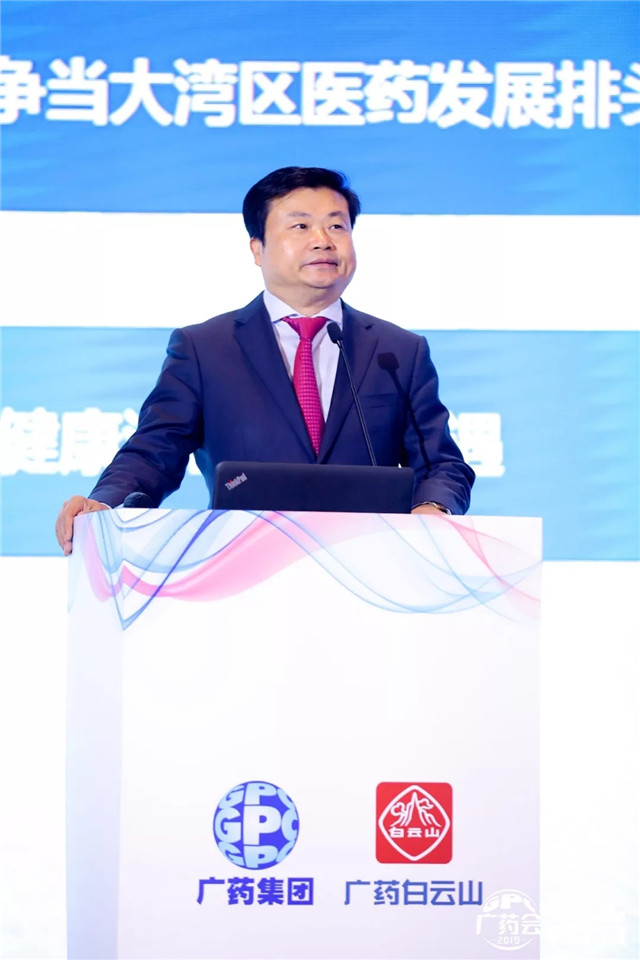 Second, this is GPHL's newest attempt to promote traditional Chinese medicine (TCM) collaboration within the Guangdong-Hong Kong-Macao Greater Bay Area, help to set up international standards for TCM, improve TCM's global presence, and support the development of the GMTCM Park.
Third, the international headquarters creates a necessary platform for GPHL's strategy to go global. Macao enjoys more than 400 years of inter-cultural communication between China and the Western world and serves as a platform between China and Portuguese-speaking countries. The 250 million speakers of Portuguese form a huge market.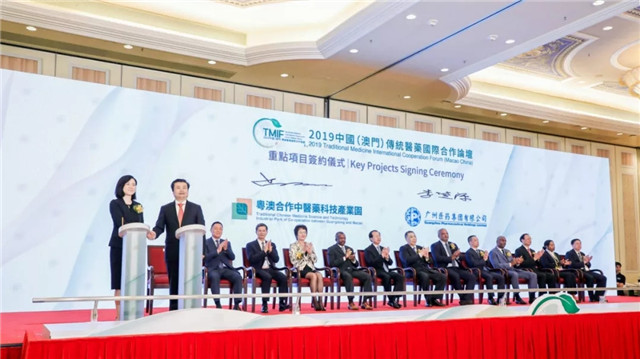 Li Chuyuan attends the signing ceremony between GPHL and the GMTCM Park.
"For Guangzhou-based companies, the development of the Greater Bay Area provides significant opportunities. In addition, this year marks the 20th anniversary of Macao's return to the motherland," said Li Chuyuan, "Macao-based companies, Macao products and services, capital from Macao, and Macao people, will surely generate great potential for development. We must take hold of this opportunity."
The Certificate of Commercial Registration for GPHL international headquarters issued by Macao authorities
GPHL has developed a '1-2-4-6' strategy for its international headquarters in Macao. This strategy includes one mission (supporting Macao's appropriate economic diversification through facilitating development and innovation in the local TCM industry); two targets (helping Macao build a world-class TCM internationalization industry park, and playing a leading role in expanding the hundred-billion-yuan TCM industry in Macao (and Hengqin)); four aspects (making Macao (and Hengqin) a well-known TCM innovation centre all over the world in the aspect of brands, technology, culture and experience); and six measures (making effort on product lines, operations, strategies, channels, industrial chains and subjects).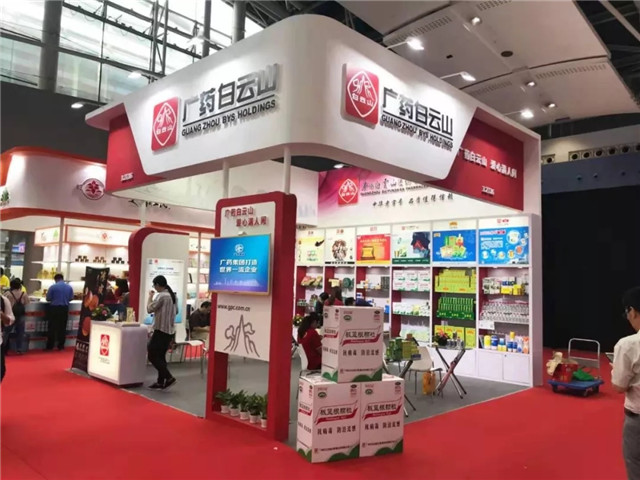 Author: Michelle Wang
Editors: Simon, Monica