GPHL's chief scientist Randy Schekman attends the 6th Traditional Chinese Medicine Science Conferenc
2019-12-14 12:17:19 GPHL GPHL
From November 23rd to 24th, the 6th Traditional Chinese Medicine Science Conference was held in Jinan, Shandong province. Nobel laureates, academics, TCM masters, well-known TCM practitioners, experts and scholars specialized in life sciences and TCM attended the conference. They explored a variety of topics in depth, such as how the integration of TCM with Western medicine is in line with current government strategy, internationalization of TCM as well as integrated Chinese and western medicine for hematology.

Randy Schekman, Nobel laureate and chief scientist of both GPHL and Guangzhou General Pharmaceutical Research Institute Co., Ltd. ("GGPRI"), delivered a keynote speech at the conference. GPHL deputy GM Liu Juyan and GGPRI chairman Ni Qingchun were also in attendance.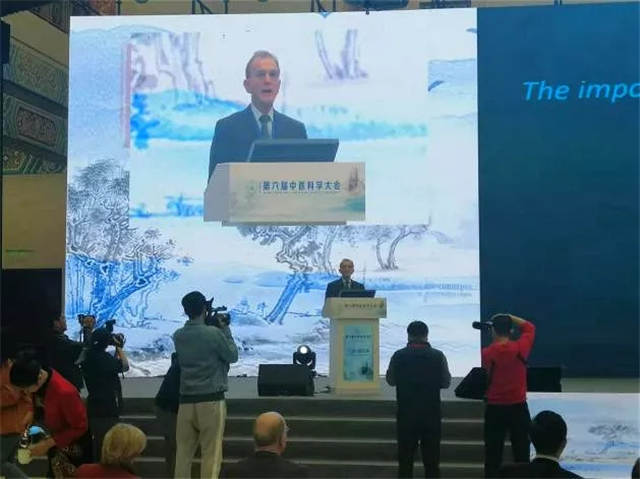 Randy Schekman delivers a keynote speech.
In the interview, Randy Schekman acknowledged TCM's contribution to world medicine as well as TCM's potential. A TCM practitioner views human body in a holistic way, the approach more resembling a philosophy. In the future, scientific rigour will be applied to TCM research; working for the extraction, isolation and purification of active ingredients in Chinese herbal medicine, standardized and scalable manufacturing as well as worldwide application of TCM. Prof. Schekman believes that it is the key to wider acceptance of TCM on the world stage.
As chief scientist at both GPHL and GGPRI, Prof. Schekman works closely on cancer drug development, bio-pharmaceuticals, translational medicine, talent attraction and academic exchange.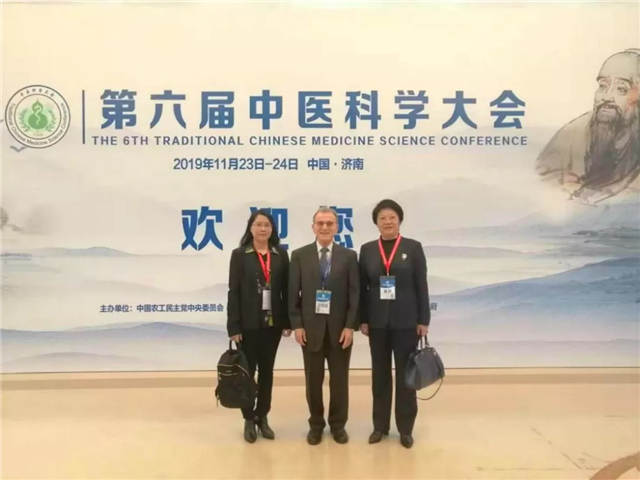 GPHL deputy GM Liu Juyan, GGPRI chairman Ni Qingchun and Randy Schekman
Prof. Schekman is fascinated by the rich history of TCM, and thinks highly of GPHL's effort and achievements in promoting TCM culture and exploring TCM's potential. In the future, Prof. Schekman will help GPHL focus on special TCM, natural herbs, chemical medicine, biological medicine and comprehensive health industry; and more effort will be put on conducting in-depth research on the effect of active TCM ingredients and their mechanisms by adopting cutting-edge research theories, internationally recognized and state-of-the-art technology and methodology so as to meet the demand for GPHL's new drug development, re-development of premium Chinese patent medicine and comprehensive health industry.
Author: Michelle Wang
Editors: Simon, Monica