Guangdong customers spend most on Double 11 festival
2019-11-30 12:15:05 Newsgd.com Newsgd.com
Double 11 shopping festival has become a big thing for a lot of Chinese people. It has been the top trending topic for weeks, urging people to make sure that they are well-prepared for the one click at twelve o'clock midnight.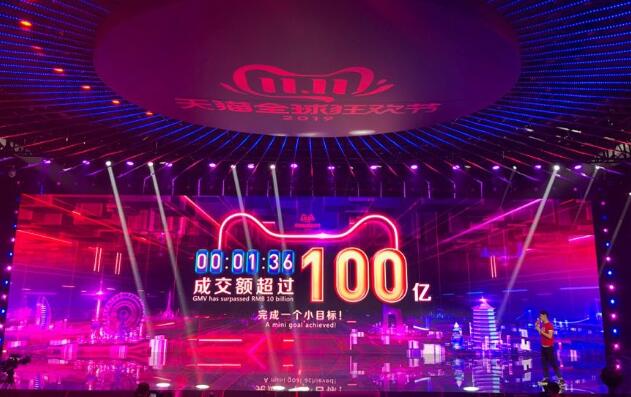 According to Chinese e-commerce giant Alibaba, sales of Tmall.com, its B2C online retail platform, hit 100 billion RMB in less than 64 minutes on November 11th, which is 40 minutes shorter than the record in last year.
The statistics also indicate that people in Guangdong spent the most money on the Double 11 Festival when compared with other provinces, showing their remarkable purchasing power. This is not the first time for Guangdong to top the rankings, on the contrary, the record has been kept for four consecutive years now.
Mobile phones, trousers, air conditioners, skincare products and hoodies were Guangdong customers' top items. They showed huge interest in electronic products, especially the Huawei Mate 30 and iPhone 11 pro. In addition, floor sweeping robots also proved popular throughout Guangdong.
When it comes to cities, Guangzhou generated the largest amount of purchases in the province, followed by Shenzhen, Dongguan, Foshan and Huizhou. Guangzhou has maintained this position for two years in a row. The sales volume in Guangzhou ranks fourth nationwide after Shanghai, Beijing and Hangzhou.
Reported by Wang Yifan
Edited by Simon Haywood, Jasmine Yin